Remember Actress Vanessa Bell Calloway? Her Daughter Alexandra Is All Grown up & Looks like Mom
After about three decades of starring in "Coming to America," Vanessa is still as spectacular as ever, and her daughter is taking after her.
If you've seen "Coming to America," then you'll remember the overzealous bride that the King and Queen chose for their son.
Princess Imani, played by Vanessa, was one of the stand-out characters from that 80s classic and continues to be remembered, especially for her hilarious line: "Whatever it is that you like."
Vanessa, of course, did not stop at that role. She's been thrilling audiences as Lady Ella Johnson in Bounce TV's "Saints & Sinners."
From 2011 to 2016, fans got to see her as Carol Fisher on the hit Showtime series, "Shameless." The beloved actress has come a long way. She turned 61 in 2018, and it appears she hasn't aged a bit since the time she had us rolling with laughter as she starred alongside Eddie Murphy.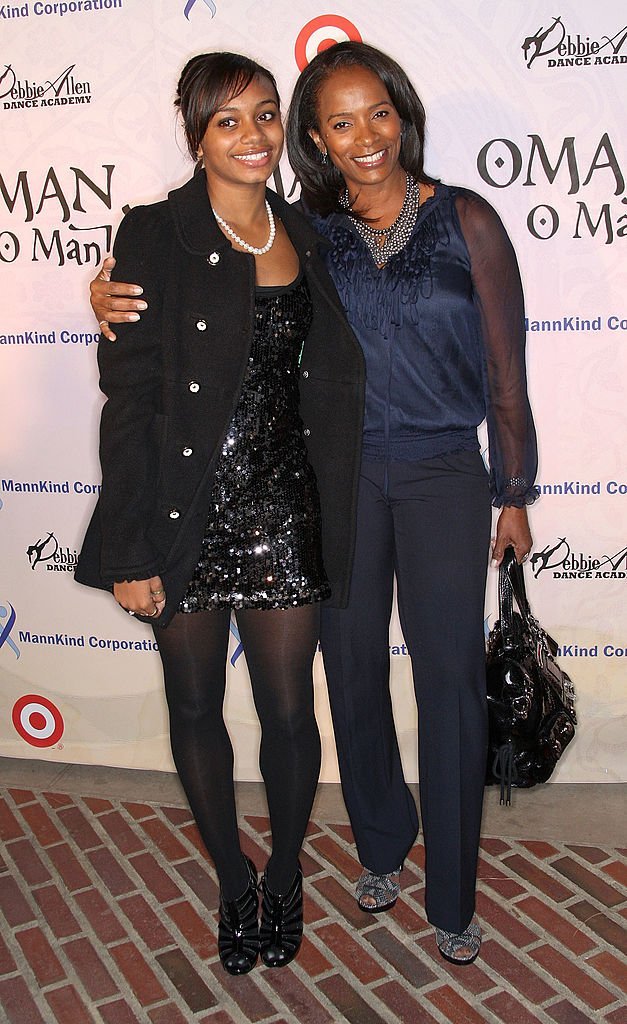 This is especially worth mentioning because she is a breast cancer survivor. Vanessa and her husband of 30 years have two beautiful daughters: Ally and Ashley.
On delivering the news of her cancer diagnosis to her daughters, she said of them at the time:
"While my 19-year-old [Ashley] cried and comforted me, my 15-year-old [Ally] reacted differently. She didn't weep. She didn't hug me. She couldn't touch me or look at me. She stayed away from me. I later found out she was just terrified."
With the help of her supportive family and competent doctors, Vanessa beat cancer and bounced back to health.
"It's nice to walk around without skepticism. I wake up every day worry-free. I forget I even had cancer sometimes because I'm so entrenched in the goodness of life. It's a gift," the "Hawthorne" star said.
Ally, especially, has now grown into a gorgeous young woman and looks very much like her mother. In September of 2018, she posted a now-deleted photo that had fans getting nostalgic, about Vanessa's younger self on the Big Screen.
On Vanessa's 60th birthday celebration in 2017, she showed off some slick moves in a dance video alongside Ally and Ashley. Vanessa proved that she's still got it by flawlessly executing a full split.
What's more, her daughters, also trained dancers, proved to be her exact minis. Ally and Ashley Calloway are both in their early 20's and graduated from Spelman College in Atlanta in 2016 and 2012 respectively. They also share a very tight-knit relationship with their parents.