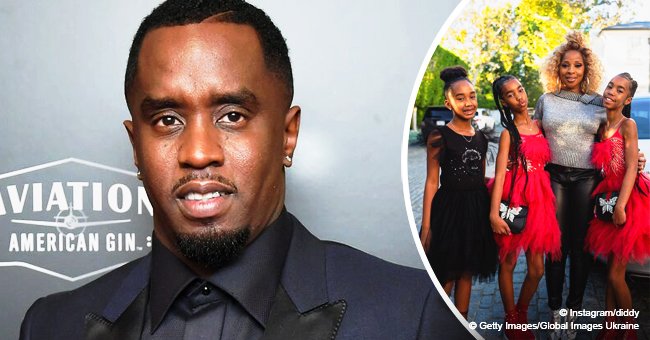 Diddy shares picture of Mary J. Blige and his 3 daughters on Kim Porter's 48th birthday
Celebrating Kim Porter's first birthday in heaven, her family and friends got together and looked back at the wonderful life that she lived. During the occasion, Diddy, her children, and her close friend Mary J. Blige all reunited and posed for some photos to commemorate the event.
In a recent photo posted by Diddy himself, Mary J. Blige smiled alongside his three daughters, and his caption said the sweetest thing - that Mary was a part of their family.
Mary and Kim go way back and during the late model's funeral, Blige even spoke to say a eulogy. During her eulogy, she said that her friend has always been protective of her and that at one point, she even warned her not to marry her estranged husband Kendu Isaacs.
According to the singer, Kim has always been her protector and was always a protector to everyone she loved.
"Kim was always a protector. She protected me."
In disbelief that her friend was gone, she recalled that she was just having the time of her life with Porter a couple of weeks ago.
"I just saw you two weeks ago. I was just dancing with you."
Like Mary, Diddy also spoke during the funeral, saying a eulogy that was clearly straight from the heart. At the end of it all, he promised Kim that he would stay strong for their children and for their family, as they are the most important part of his life.
For Kim's birthday, everyone close to her shared touching tributes about her, led by Diddy. He shared a montage of photos on his Instagram page, hoping to immortalize Kim on social media, saying nothing but the best things about her. After all, despite their separation, the two of them still kept a tight-knit relationship in order for them to care for their children in the best way that they could.
Please fill in your e-mail so we can share with you our top stories!