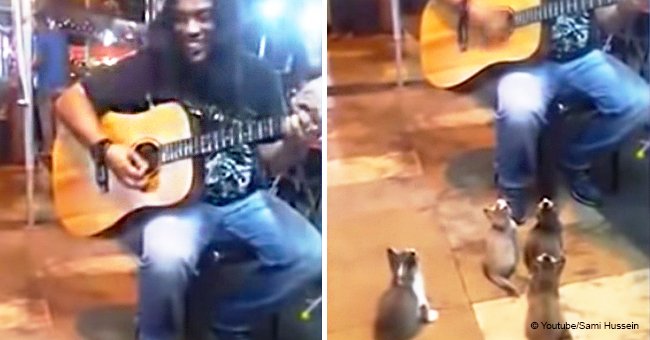 This street musician was about to quit for the day until 4 cats started listening in viral video

A musician finds himself entertaining an unusual breed of groupies in the form of kittens. He was caught on video performing for them on the street.
An adorable video of a man performing to a group of kittens will melt your heart. The musician was about to call it a slow night when four kittens approached him to enjoy his music.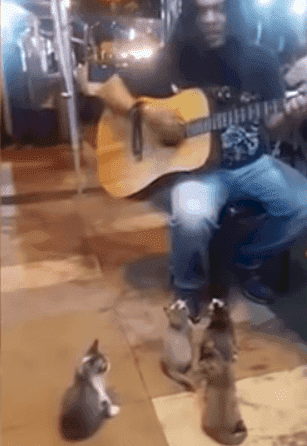 Source: YouTube / Sami Hussein
PLAYING FOR NO ONE
In Pangkor, Malaysia, a street musician was feeling disheartened while performing without an audience. Despite his best efforts, no one seemed to care about his music and ignored him.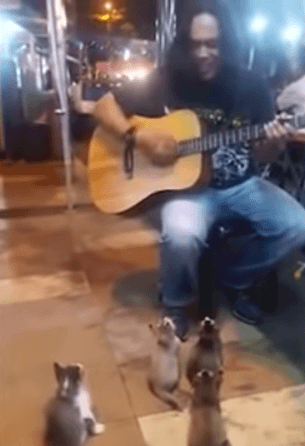 Source: YouTube / Sami Hussein
ATTRACTING AN UNEXPECTED AUDIENCE
But just as he was finishing his set having resigned to go home, four kittens sat in front of him and began to appreciate his music. How do we know? The video clip a passerby took which we'll be sharing with you shows the tiny animals bobbing their heads to the tune of the man's music.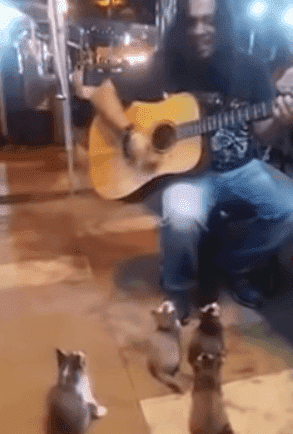 Source: Sami Hussein
This made the musician feel so much better that he even thanked the kittens for patronizing his work after his performance. If that's not quite a story we don't know what is. Here's the video of that unusual sight.
ANOTHER UNEXPECTED STORY ABOUT CATS
Cats can be a source of comfort as this story proves. Much like in this next story we're about to share with you.
We all know cats and dogs don't see eye to eye but that's probably just a myth. This puppy who lost her mother found solace in a family of cats. A video clip of Bobby, a sad puppy whose mother was hit by a car became viral after he was featured with a mother cat and her children. Bobby was only days old when his mother died and he needed someone to nurse and take care of him. So he was placed together with the family of kittens so he can get the care and attention he needs. The puppy thrived in his new world and was even captured playing with his newfound siblings.
Please fill in your e-mail so we can share with you our top stories!