Michelle Obama slammed over her 'illiterate' thesis after saying powerful people aren't that smart
Michelle Obama's recent remark about powerful people is biting her from behind. A critic slammed her for saying they "aren't that smart" by shedding light on her "illiterate" college thesis. 
Michelle Obama has been earning raves from readers of her new book, "Becoming" where she shared details about her life and what led her to "becoming" the woman that she is today.  However, in the course of promoting her book, her intellect has come into question. A critic reminded her of the poor quality of her college thesis after she made a comment about powerful people not being that smart.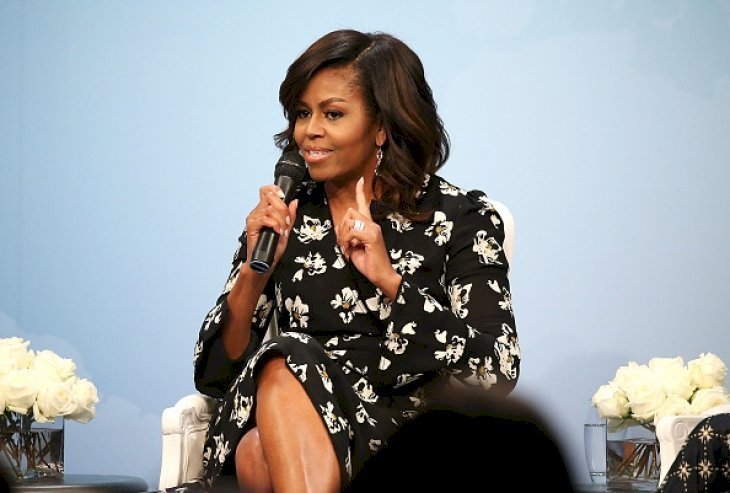 HER CONTROVERSIAL COMMENT
Obama is busy promoting her bestselling book, "Becoming" and was recently in London speaking to a sold-out crowd. Among the conversations she had with the event's moderator, Chimamanda Ngozi Adichi was the topic of powerful people and how she viewed them.
"I have been at probably every powerful table that you can think of. I have worked at nonprofits, I have been at foundations, I have worked in corporations, served on corporate boards, I have been at G-summits, I have sat in at the U.N.: They are not that smart."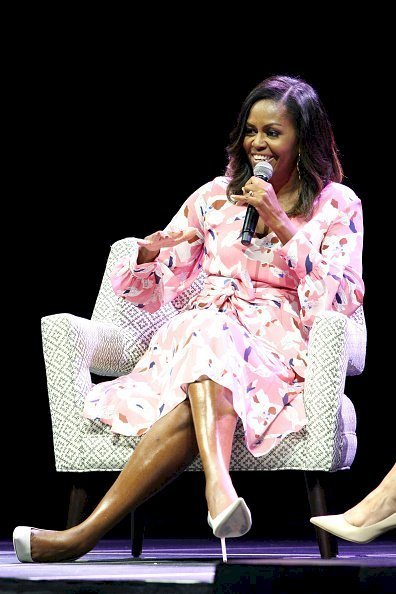 "Michelle's college thesis—a document so illiterate and incoherent that it was written, as Christopher Hitchens put it, in 'no known language'"
HER COLLEGE THESIS SLAMMED
It was Obama's last statement that woke the attention of conservative commentator Dinesh D'Souza. He found it ironic that the former first lady would speak about the lack of intelligence of powerful people when he says she herself was flawed in the aspect. He cited Obama's college thesis at Princeton University as the glaring example of Barack Obama's wife not being that smart. In his own words, he described it as "illiterate and incoherent."
D'Souza brought up his views on Facebook while sharing a link to a Newsweek article featuring Obama's remark on powerful people. 
"Anyone who has read Michelle's college thesis—a document so illiterate and incoherent that it was written, as Christopher Hitchens put it, in 'no known language'—will chuckle heartily at this one," he wrote.
HOW HER THESIS CAME TO LIGHT
Obama's college thesis became the subject of controversy in the past when Princeton University barred its release to the public during Barack's presidential campaign. It was only after bloggers complained about the restriction publicly that Princeton allowed its release.
LATE AUTHOR'S SCATHING COMMENTS ABOUT HER WORK
The late author Christopher Hitchens slammed Obama's work by describing it as a "hateful, lugubrious, boring, resentment-filled screed written in some very bad form of sociologies." He also described the grammar of the thesis as "cannot be read at all" explaining,  
"This is because it wasn't written in any known language."
lol a section of Michelle Obama's Princeton thesis actually begins with "Webster's Dictionary..." pic.twitter.com/da5JOLSLuW

— Joe Gabriel Simonson (@SaysSimonson) December 16, 2018
OBAMA'S RESPONSE
Obama addressed Hutchins' comments in her book by deeming the criticisms "small minded and ludicrous." She also took offense at being mocked for her intellect. 
A LITTLE BACKGROUND ABOUT HER THESIS
Obama's thesis was titled "Princeton Educated Blacks and the Black Community." In it, she spoke about her experience studying in a campus where she felt she didn't belong because she was Black.
"My experiences at Princeton have made me far more aware of my 'Blackness' than ever before. I have found that at Princeton no matter how liberal and open-minded some of my White professors and classmates try to be toward me, I sometimes feel like a visitor on campus; as if I really don't belong."
BECOMING WHO SHE IS TODAY
Regardless, Obama graduated cum laude in the university tucking in a Bachelor of Arts degree in sociology. This along with everything that happened in her life after has made her what she is today. She may not have been that smart in college, as some would think,  but she has definitely come a long way. She has proven today that she's a powerful woman who's smart enough in her own right.