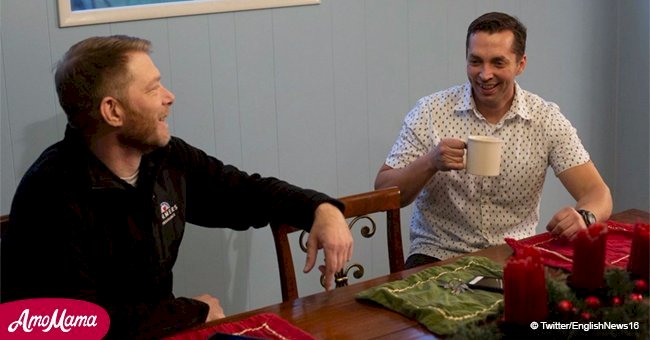 Random dialogue with a stranger at Starbucks having a cup of coffee could save a customer's life

An army veteran and former emergency medical technician will receive the lifesaving kidney he needs on Wednesday partly thanks to a random conversation he had with a barista at the Starbucks of which he is a regular customer.
Vince Villano, 41, was diagnosed with polycystic kidney disease at the age of 30, and recently began weekly dialysis treatment at St. Joseph's Medical Center, Washington, when tests revealed that the toxins build up in his body were preventing his kidneys from functioning properly.
Follow us on our Twitter account @amomama_usa to learn more.
However, his days on dialysis are numbered, because he is scheduled to receive a kidney from Justin McNeil, another Army veteran. Justin is husband to Nicole McNeil, the barista who prepares Villano's coffee every day before he heads to work at the Farmers Insurance agency which he owns.
Nicole narrated the story of how she met Villano and got to know about his medical condition, in a news release posted to the Starbucks website. She didn't know much about Villano apart from his usual order, but this changed one day when she noticed Villano seemed downcast while she took his order.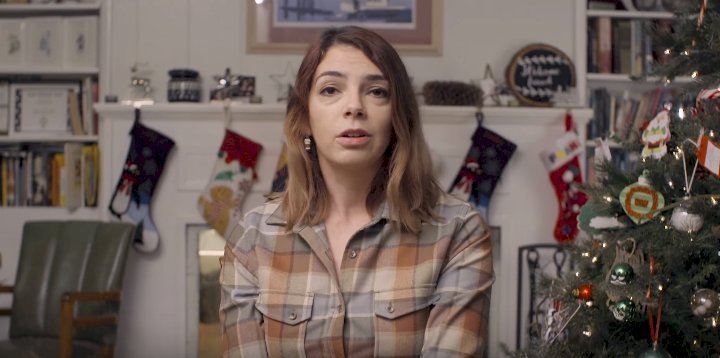 YouTube/Starbucks Coffee
The two got talking for a few minutes, and he opened up to her regarding the genetic kidney disease that had plagued his lineage for decades, and the uncertainty surrounding his own life and future because of it.
"When I was first diagnosed, I felt like, 'Well, I'm dying,'" Villano said. "It was not my first encounter with mortality. I had some situations in the military. But this was really out of my control."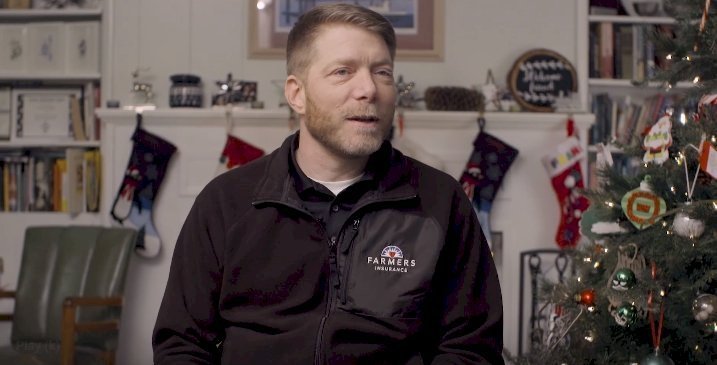 YouTube/Starbucks Coffee
The disease had affected his once-healthy kidneys and altered them into cyst-filled organs bloated to the size of melons, and now they were starting to cling to his other organs. He was placed on the waiting list for a kidney transplant, but he could wait up to four years on average for a donor.
Later that night, while Nicole was telling her husband about her day, the topic of Villano's health condition came up, and how he needed a kidney soon.
"He immediately said, 'I have a kidney. He can have mine,'" Nicole revealed.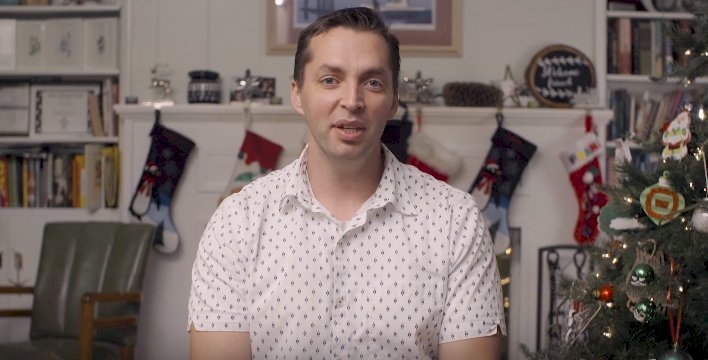 YouTube/Starbucks Coffee
Nicole later invited Villano to family events, and soon enough Justin McNeil and Villano bonded quickly and became good friends. Villano also got the three McNeil kids aged 6,9, and 12 interested in mixed martial arts – something he loved while he was still healthy.
Regarding McNeil's organ-transplant offer, tests came back revealing that Justin's kidney would be a good match. Following Villano deteriorating health, doctors picked December 26th, 2018 as the day for the surgery – Justin McNeil's 36th birthday.
"I would say that there are not many people that would do what he's doing," Villano noted about his donor, "I don't know that I would do it."
Villano said that following his recovery, he intends to use his good health to give back in honor of McNeil's sacrifice.
Who knew that a random dialog with a stranger at Starbucks could save a life?
Speaking of Starbucks, the coffee company has commenced giveaways to commemorate the festive season. Starbucks has been giving its customers its happiest hour of the season since Thursday. Customers can order any grande holiday beverage; anyhow they want it for just $3.
Varieties included in the discount are Peppermint Mocha, Salted Caramel Mocha, Caramel Brulée Latte, Chestnut Praline Latte, Eggnog Latte, Chai Eggnog Latte, Gingerbread Latte, Pumpkin Spice Latte, Maple Pecan Latte, Peppermint White Chocolate Mocha, Toasted White Chocolate Mocha, and the new Juniper Latte.
Seize advantage of this offer and save those extra bucks towards your last-minute holiday shopping!
Please fill in your e-mail so we can share with you our top stories!