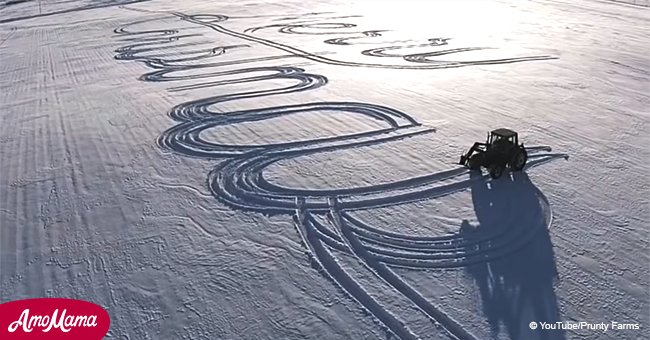 Tractor driver probably made one of the biggest Christmas cards in the world
It's the season to be merry, and Farmer Dan from Prunty Farms went all out three years ago.
Back in 2015, the South Dakota farmer created what could very well be described as the world's largest Christmas card – using just a tractor and the snowy landscape.
With 10 inches of snowfall this year, the perfect opportunity presented itself and Dan didn't hesitate to grab it by the mistletoe.
Read more on our Twitter account, @amomama_usa. The adorable and somewhat life-size card can be seen below.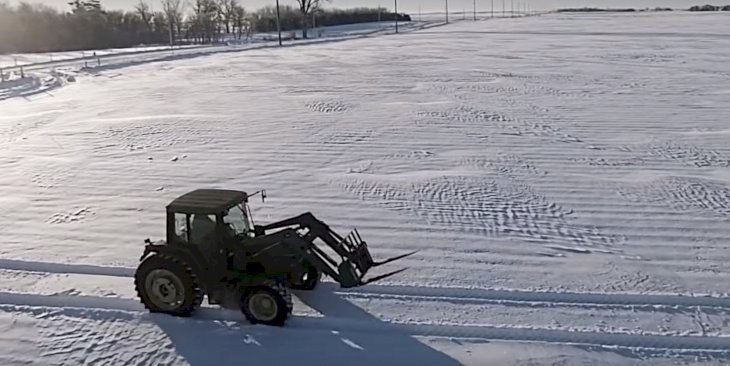 Source: YouTube/Prunty Farms
Farmer Dan got his tractor ready and spelled the words "Merry Christmas" in the snow. A tire-track Christmas card, if you will.
Dan used a John Deere 6400 as his "pen" and his snow-covered farm as the "paper," and his kind act quickly went viral.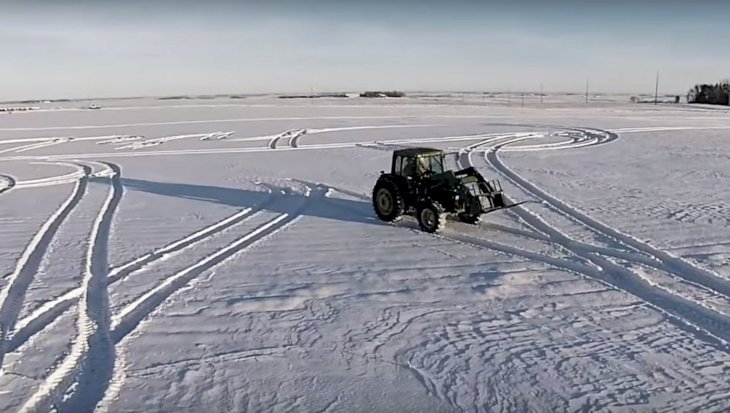 Source: YouTube/Prunty Farms
The video, shared to YouTube three years ago, has been viewed nearly 3 million times, and Prunty wrote in the caption:
"What do you get when you mix a Tractor, a Drone and 10" of Snow? A TWO ACRE MERRY CHRISTMAS!!! Hopefully Santa will see it when he flies over on Christmas Eve!"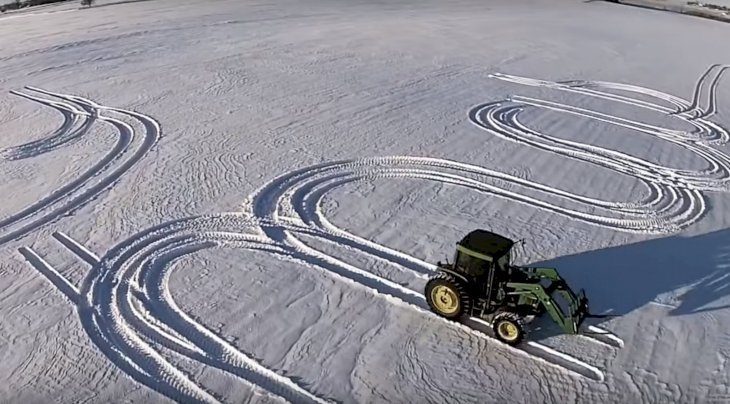 Source: YouTube/Prunty Farms
The video was recorded by Adam, who used a Drone Pilot and DJI Phantom 2 Vision Plus. Adam did the post-editing of the video clip as well.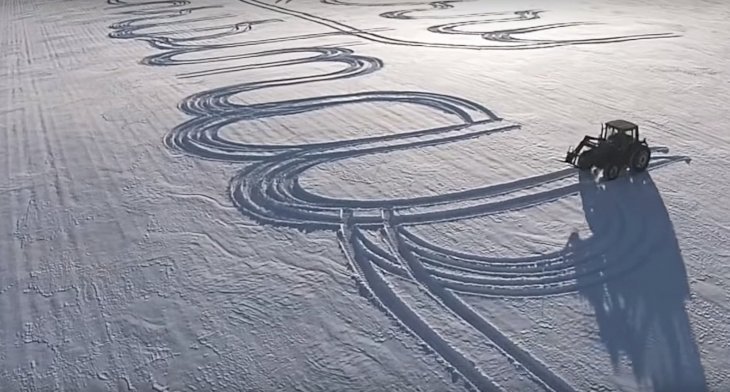 Source: YouTube/Prunty Farms
Speaking of Christmas and being merry, we've collected the top three biggest Christmas trees from around the world to get you into some festive cheer.
The third largest Christmas tree can be found in Phoenix, Arizona, in the United States. It stands 110 feet tall. Being fresh-cut, it is also the largest natural Christmas tree in the world.
The second tallest Christmas tree stands proudly in Dortmund, Germany. It stands 145 feet above the market stalls and is made from 1,000 spruce trees fastened together.
At 278 feet, Rio de Janeiro can boast the world's tallest tree this year. What makes this tree unique – apart from its size – is that it floats int he city's lagoon.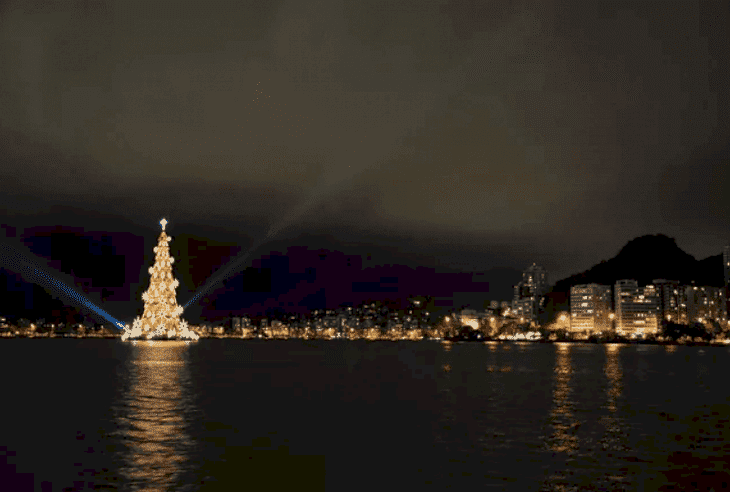 Source: Wikimedia Commons
It sits just off the coast of Ipanema Park. Other notable mentions include a 72 feet Christmas tree in Prague, and a 69 feet-tall tree in Australia.
Please fill in your e-mail so we can share with you our top stories!