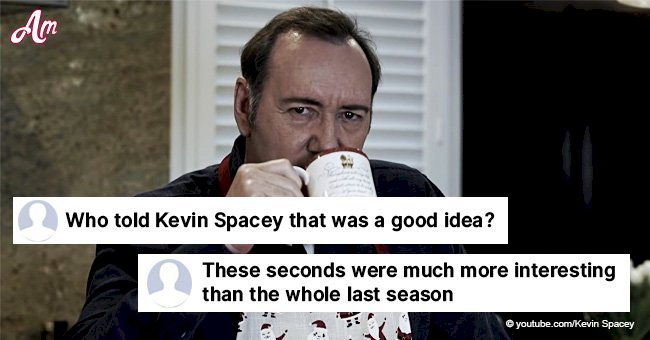 Kevin Spacey breaks the silence amid sexual assault charges, but fans' opinions are divided

Following hot on the heels of Kevin Spacey's felony sexual assault charges, he posted a cryptic 'House of Cards' style video to his youtube account which caused quite the stir since it got posted mere hours ago.
On December 20, a public cause hearing got held for the case whereby Kevin Spacey got accused of sexually assaulting an 18-year-old male inside the Club Car Restaurant in Nantucket on July 2016.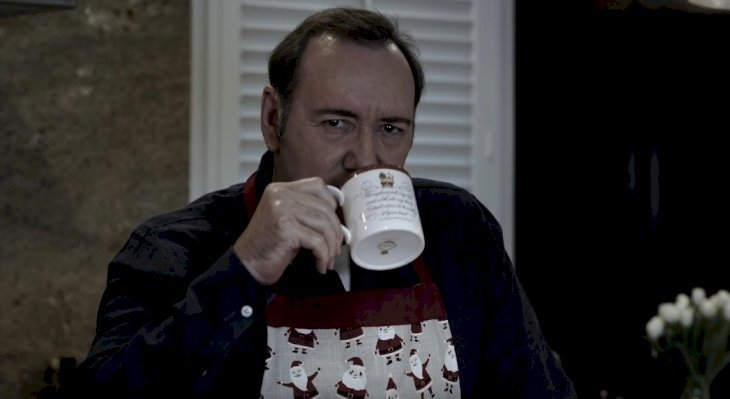 Source: YouTube/ Kevin Spacey
Former Boston TV news anchor, Heather Unruh held a press conference last year and shared her son's allegations of sexual assault against Kevin Spacey and
added
:
"My son was a starstruck, straight 18-year-old young man who had no idea that the famous actor was an alleged sexual predator or that he was about to become his next victim. When my son was drunk, Spacey made his move and sexually assaulted him."
Read more on our Twitter account @amomama_usa.
During the hearing on December 20, Clerk Magistrate Ryan Kearney issued a criminal complaint for the felony sexual assault charge against Kevin and set the arraignment date at Nantucket District Court to January 7, 2019.
As soon as news of Kevin's arraignment began to make headlines on Monday, Kevin shared a bizarre video on his official YouTube account, the first video in a year.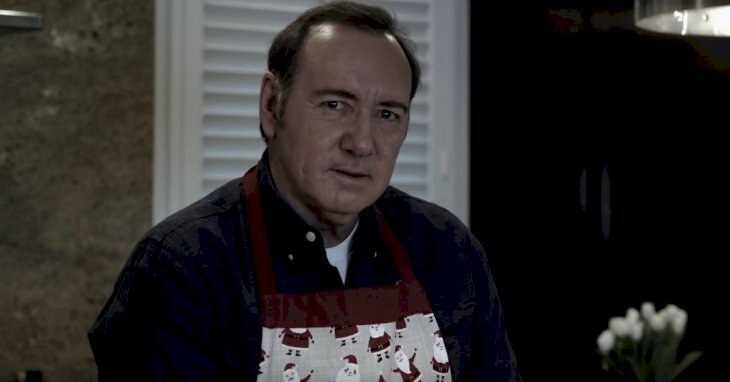 Source: YouTube/ Kevin Spacey
In full character as Frank Underwood from 'House of Cards,' Kevin addressed two main issues, him being written out of the popular show, 'House of Cards,' and the other his sexual assault charges.
While wearing a Christmas apron standing over the Christmas Turkey, Kevin began the monologue to his viewers titled, 'Let Me Be Frank':
"I know what you want. Oh sure they might have tried to separate us but what we have is too strong, it's too powerful."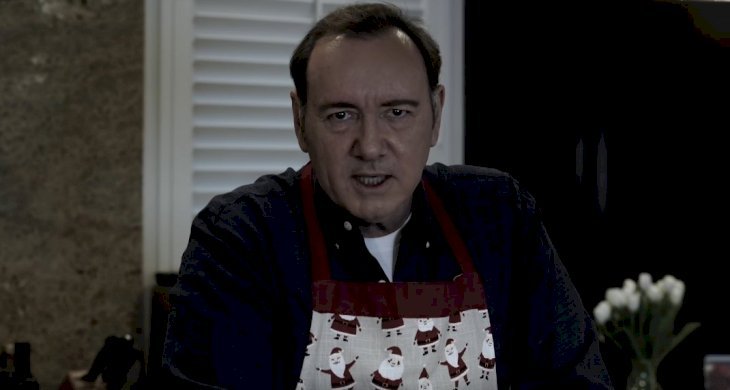 Source: YouTube/ Kevin Spacey
As allegations mounted against Kevin, he got written out of the sixth and final season of 'House of Cards.' The network killed his character off the screen and waited until the finale to reveal all the disgraceful details.
Netflix even went as far as to give his character an actual gravesite in Frank's hometown in South Carolina.
Speaking specifically about the charges of felony sexual assault against him, Kevin addressed the issue early on in the video as he said:
"Of course some believed everything and waiting with bated breath to hear me confess it all. They are just dying to have me declare that everything that got said is true and that I got what I deserved. Wouldn't that be easy? If it were all so simple, but you and I both know it's never that simple, not in politics and not in real life."
Reactions from fans have covered just about every conceivable perspective since it's upload less than a day ago, and have garnered over 4 million views and more than 21,000 comments and climbing quickly.
But like Kevin said during the video:
"I shocked you with my honesty, but mostly I challenged you and made you think. And you trusted me, even though you know you shouldn't."
A recent comment to his video on YouTube read:
"Remember folks no matter how much of a great actor he is. This man has been accused of RAPE of a 14 yr Old and other deplorable acts."
The "other deplorable acts" the commenter referred to came after the initial accusation of sexual assault against Kevin on October 29 shortly after 14 more men came out and alleged that Kevin sexually assaulted them as well.
The first alleged assault took place in 1981 against Andy Holtzman, while the most recent took place in 2016, against Heather Unruh's son, and seemingly the case to open up the entire can of proverbial worms.
Many other comments followed the same line of thought while others stood firmly behind Kevin as another comment read:
"Who else wants him back with a reshoot of season 6. All Hail Underwood!"
One of the most popular comments so far point to both Kevin's great acting talent and the fact that the hit show, 'House of Cards' was just not the same without him as it stated:
"This short clip is better than whole season 6 House of Cards"
On June 5th, Mena Suvari spoke out about the allegations against Kevin Spacey during an interview on the 'Meghan Kelly Today' show. Mena had worked with Kevin before and said:
"It's important to focus on the conversation that's happening and the healing, the victims — the right thing that's to come out of this."
In spite of allegations against Kevin, Mena enjoyed working with him and have fond memories while they filmed 'American Beauty' together in 1999 for which Kevin won an Oscar.
Please fill in your e-mail so we can share with you our top stories!