Meghan Markle gets slammed for wearing black at Christmas Day service with Harry, William & Kate
Meghan Markle joined her husband Prince Harry and William and Kate for the Christmas Day Service. However, she was slammed for wearing black.
Meghan Markle and Prince Harry are spending their first Christmas together as husband and wife. They attended the Christmas Day Service at Sandringham.
The royal couple who are expecting their first child in the spring joined Prince William and Kate Middleton for Christmas celebrations. They walked in the English countryside on Tuesday morning to the church services.
Meghan, 37, and Harry, 34, walked to the Church of St. Mary Magdalene alongside William and Kate. They walked with their arms linked together with Kate and Prince William walking next to them.
They chatted happily as they followed closely behind Prince Charles. Will and Kate's children, Prince George, 5, Princess Charlotte, 3, and Prince Louis, 8 months, stayed behind at home.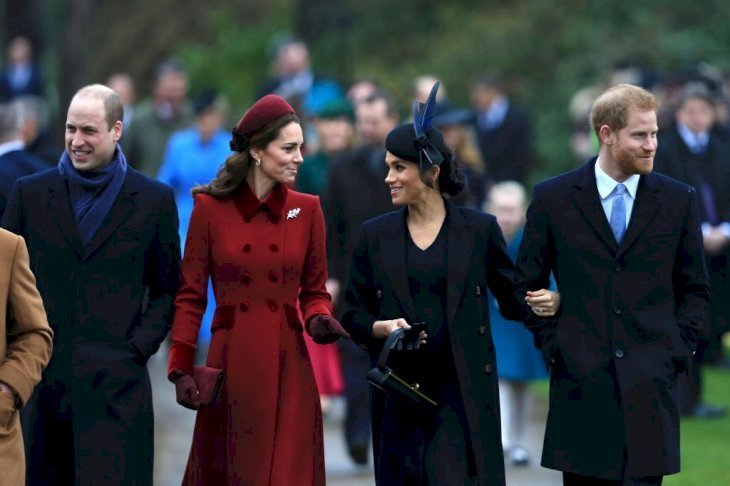 Kate wore a festive red coat dress with a matching hat and shoes. While Meghan opted for a deep navy dress and a Victoria Beckham coat with a matching fascinator.
She opted for a black leather powder box by Victoria Beckham to complete her outfit. While both duchesses looked phenomenal many felt Meghan's outfit was not appropriate for the joyous event.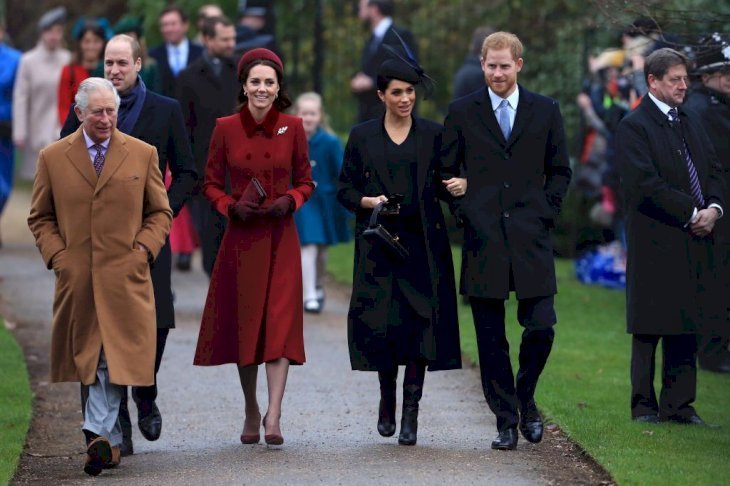 Fans took to the comments of Instagram posts to drag the star-turned-duchess for her outfit choices. Many simply felt the look was more appropriate for a funeral.
One wrote, "I really like Megan...but why so much black...? It's Christmas! Either way, happy holidays! May your hearts be full and your stomachs fuller!"
However, other's came to the new duchess's defense. Many pointed out that if Meghan wore brighter colors she'd clash with Kate.
"Love Meghan's style! Kate's headband is adorable!" commented an Instagram user.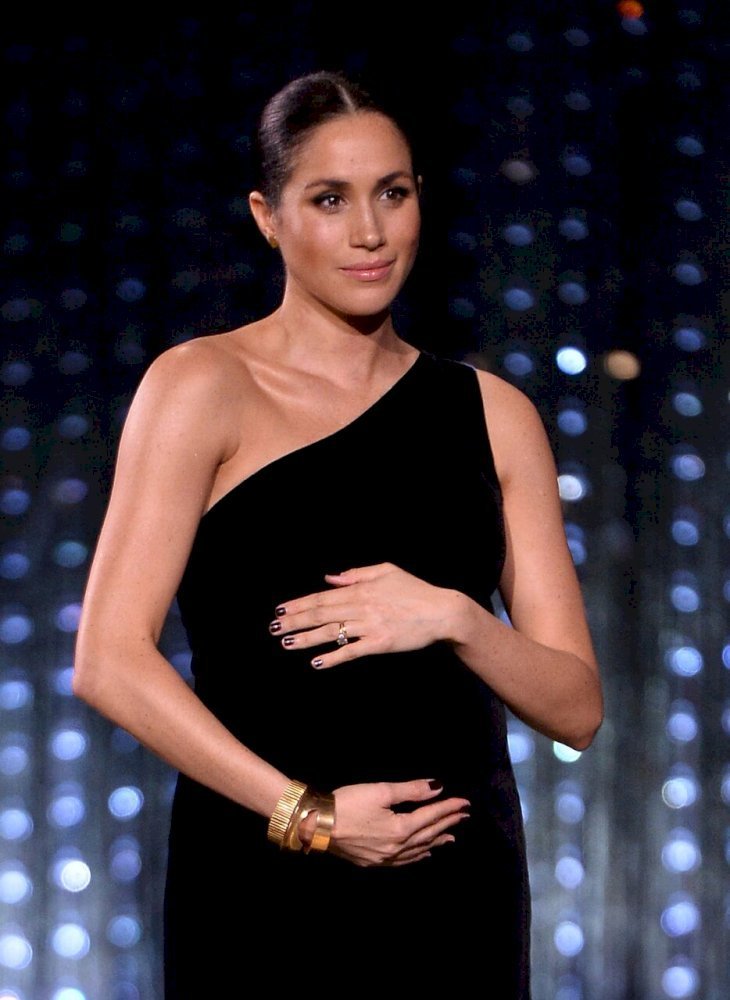 Earlier this month, Meghan was dragged by fans for a similar reason. Fans berated her for breaking protocol and wearing black nail polish which she wore to match her black dress for the British  Fashion Awards. She also annoyed fans by constantly cradling her baby bump during an appearance at the British Fashion Awards.