Rob Kardashian's daughter Dream melts hearts wearing plaid dress & red bow in Christmas photo
Rob Kardashian's daughter, Dream, stunned in an adorable plaid dress with a red bow in her hair this Christmas. Her doting dad took to Twitter to share a pic, shown below, of the cute tot.
After hosting their annual Christmas Eve bash on Monday night, the entire Kardashian-Jenner family got together on Christmas Morning. Rob Kardashian and his daughter Dream made a rare appearance at the family gathering.
While Rob might suffer from his own issues, he is clearly not letting it affect his love for his baby. The doting father took to Twitter to show off his little princess.
Merry Christmas everyone ‼️ Best feeling in the world to see my baby Happy :) pic.twitter.com/6ocy1rizdf

— ROBERT KARDASHIAN (@robkardashian) December 25, 2018
In an adorable pic, the quickly growing tot is excitedly clutching her hands together as she stares at something off camera. Dream grins at whatever she is looking at and looks extra excited.
She wore a navy blue and red plaid dress. The outfit was completed with a giant red bow placed daintily in her hair.
Tweets by robkardashian
"Merry Christmas everyone ‼️ Best feeling in the world to see my baby Happy" wrote Rob above the pic.
Fans were blown away by the adorable tot. Many took to the comments to wish Rob and Dream a Merry Christmas as well as to complement the duo.
LOL at her pose 😆😆 pic.twitter.com/Cpk7AeSZnF

— ROBERT KARDASHIAN (@robkardashian) November 23, 2018
"God gave you something that makes you happy and worth living for. No matter how rough the road get every time dream smile is one one more day to continue fighting. So happy for you" wrote one fan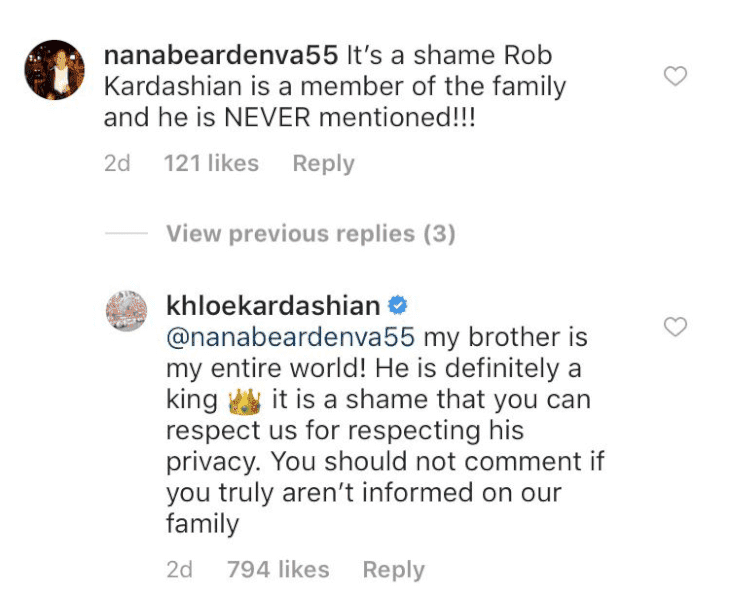 Since his messy relationship and its eventual failure with Dream's mother, Blac Chyna, Rob has been keeping a low profile. He has stayed out of the limelight especially on social media. Some fans felt like the family simply forgot about him.
However, according to sources, it might be for a much better reason. It is believed that Rob is turning his life around for the better and focusing on losing weight and getting healthy.
Earlier this month, he did not appear in the all-white family Christmas card Khloe posted to Instagram. However, Dream was present in the pic.