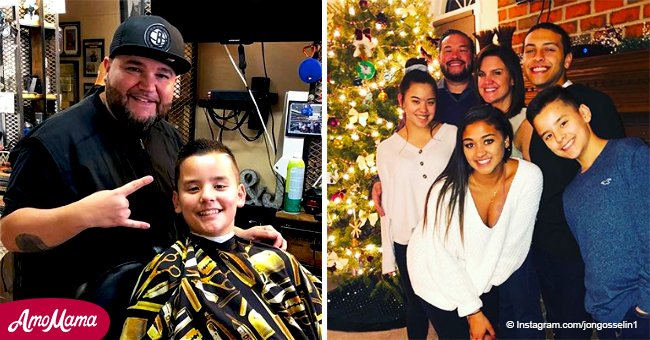 Jon Gosselin reveals son Collin isn't on 'any spectrum' of special needs, despite Kate's claims
Earlier this month, reality star and DJ Jon Gosselin got custody of his son Collin Gosselin. At the time, his estranged wife Kate Gosselin had failed to attend a court hearing.
Collin was living in a facility for children with special needs. However, the boy's father has now revealed that he didn't even belong there all along.
"Jon and Kate Plus 8" reality star Jon Gosselin, 41, was awarded sole temporary custody of Collin Gosselin, 14, this month. His ex-wife Kate Gosselin, 43, and her lawyer failed to show up to court for the hearing.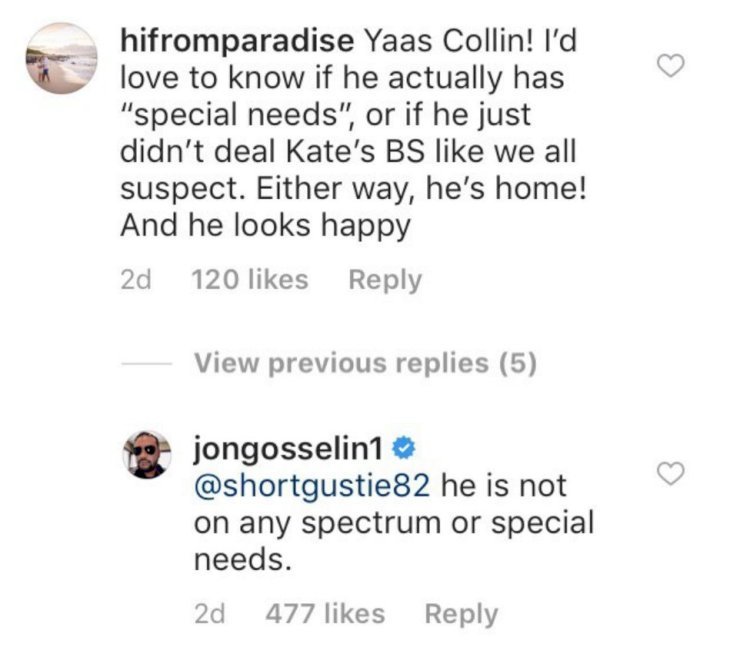 Source: Instagram/jongosselin1
For more on this story go to our Twitter account @amomama_usa. Collin was living at a facility for children with special needs because, in 2016, his mother claimed he needed to be there because of behavioral problems.
However, Jon has recently revealed that the teenager never belonged at the facility. On an Instagram post, showing the reality star with the teenager, his sextuplet sister Hannah and Jon's girlfriend, Colleen Conrad, and her children on Christmas Day, a fan asked about Collins "special needs."
The fan asked:
"I'd love to know if he actually has 'special needs,' or if he just didn't deal [with] Kate's BS like we all suspect. Either way, he's home! And he looks happy."
The DJ simply answered, "He is not on any spectrum or special needs." Jon and Kate are parents of sextuplets Collin, Hannah, Leah, Alexis, Joel, and Aaden as well as twins Cara and Madelyn, 18.
Jon's revelation came as a surprise to fans as Collin has been in the facility for over two years. The Gosselin parents split up in 2009 after 10 years of marriage.
Since February, Hannah has been living with her father in Pennsylvania before Collin joined them this month. All the other children live with their mother.
On December 11, the reality star shared that he had a "volatile" relationship with his other children and hasn't seen them in a year. However, Hannah still communicates with her brothers and sisters.
Before Collin went to stay with his father, Jon had revealed that "I'm excited to have a male around. I'm surrounded by females." It was confirmed in November that Jon and his attorney had submitted papers to a Pennsylvania court on October 24 requesting that Collin live with him.
Please fill in your e-mail so we can share with you our top stories!