Woman met and fell in love with her sperm donor over a decade after giving birth
More than a decade after giving birth to her daughter through a sperm donor, a mother fell in love with the biological father.
Jessica Share chose the sperm of Aaron Long, who was a donor in the mid-1990s, to have her daughter with her female partner in 2005. Share told that she and her ex-wife were attracted to Long's donor profile.
Last year, she finally started dating Long after their daughter, Alice, found him through a DNA testing site.
Share had split with her partner just three years after Alice's birth. When she reached the age of 11, she exploring a site named 23andMe looking for her biological father.
12 years after giving birth to his daughter, Jessica Share found love with the sperm donor: "I know that I am attracted to Aaron for all the reasons that seemed wonderful when shopping for him in a sperm donor catalogue years ago." https://t.co/Gw64erdCjQ pic.twitter.com/eXHNTsTSD4

— USA TODAY (@USATODAY) January 8, 2019
It did not take her long to find Long, and through her, the parents started talking to each other as well. "When we met in person, I don't know - the attraction was even harder for either of us to deny," Long told Good Morning America.
While writing an essay for BBC, Share wrote about what attracted him to Long. She explained that it was the same reasons that also "seemed wonderful" at the time she shopped for him in a sperm donor catalog several years ago.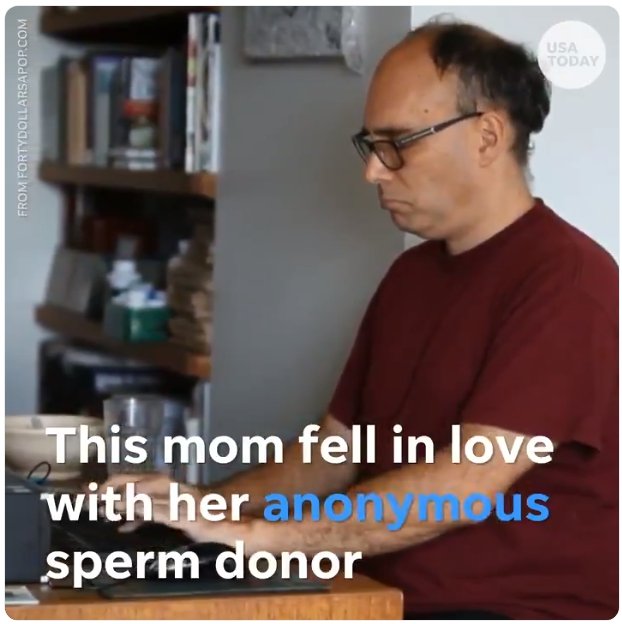 Since 2017, Share and Alice started to live with Long in his communal home based in Seattle, which is shared by several other children as well.
"I did a little bit of pretty shoddy math and came up with a figure of 67 as a maximum," Long told ABC 7. "It's hard to say."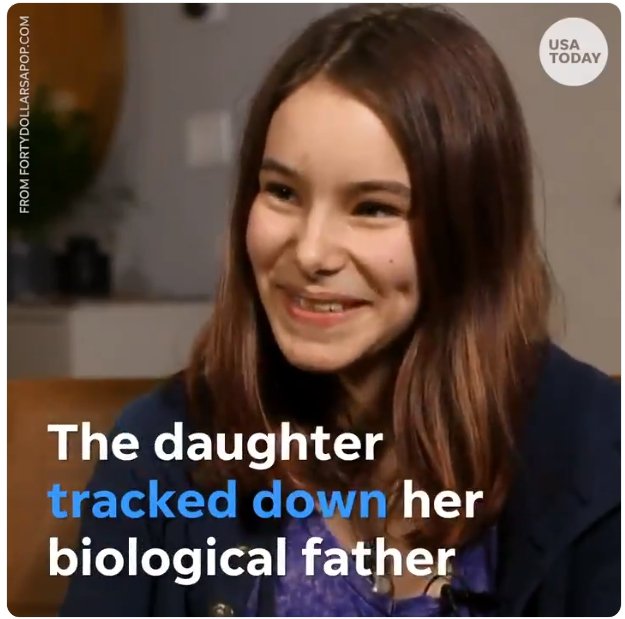 In an upcoming documentary titled "Forty Dollars a Pop," several of Long's children are featured. One of his kids, Maddie, is now a 21-year-old adult while another child, Bryce, is now in the military.
Long does not wish to be a parent to all these children but wants to be their friends. He wants to be someone they can look up to and think about when they "contemplate nurture and nature questions."
Woman meets, starts dating sperm donor 12 years after giving birth to his daughter https://t.co/JJplkl16hl pic.twitter.com/lQNuA6NZpj

— ABC7 Eyewitness News (@ABC7) January 8, 2019
Last year, a 50-year-old man from Orange County, Hugh Nguyen, also found his long-lost father through an online DNA test.
Having born during the Vietnam War, he lived his entire life without knowing his father, whom his mother claimed to have died in combat.
INCREDIBLE REUNION: After 50 years, OC man finds long-lost father through online DNA test https://t.co/fcBHfmQ9w7 pic.twitter.com/pQjd1GH5hw

— ABC7 Eyewitness News (@ABC7) September 22, 2018
People reconnecting with their biological relatives following the online DNA test is fairly common. Previously, a 37-year-old adoptee was also reunited with his birth parents during an emotional television episode of "Good Morning America."