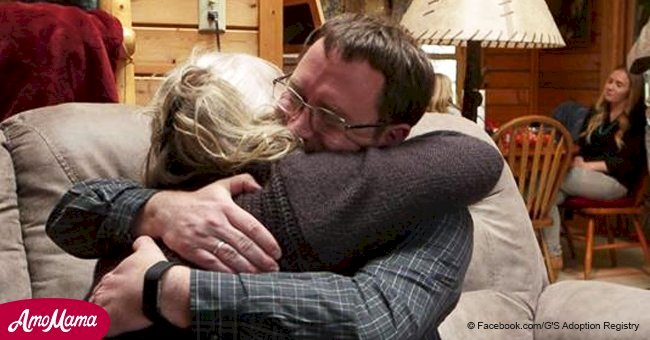 37-year-old adoptee reunites with his birth parents
In one of the most heartwarming episodes, a man, who was adopted more than three decades ago, finally met his birth parents on the other side of the country after an online DNA test kit.
The emotional "Good Morning America" episode on ABC showed the reunion of Mitch Yurkovich, who is now living in Red Axe, Michigan, and is married with four children, with his birth parents.
During the tear-jerking moment, Yurkovich's birth mother also showed him his baby picture, which she still keeps on her dresser even 37 years after putting him up for adoption.
Yurkovich explained during the episode that he had always known that he was adopted, and had always wondered about his birth parents and their whereabouts.
Follow us on Twitter to learn more.
So he applied for a DNA test kit through MyHeritage website, which runs a DNA Quest program. The company donates kits so that thousands of adoptees can connect back with their biological relatives.
Earlier this July, Yurkovich finally got back his results, which led him to find his birth father. He explained that the very first time he saw his biological father's picture online, he found the resemblance "striking."
He initially felt nervous about contacting his father, Scott Shaffer, who lived across the country in Angel Fire, New Mexico. He eventually managed to send him an email. The response he received from his father then truly overwhelmed him.
One of the first questions Yurkovich asked Shaffer was if he knew anything about his mother and would he share that information with him.
Shaffer then gladly replied that he and Yurkovich's mother were still together and that he also has a brother and a sister.
The father explained how he and his wife, Mary, Yurkovich's mother, were still teenagers and high-school sweethearts when Mary discovered she was pregnant.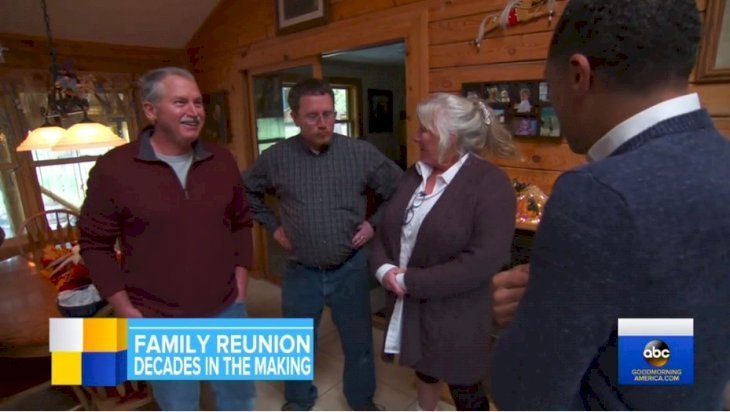 Source: abcnews.go.com
Mary explained that the decision of adoption was taken right away. As Mary herself was an adopted child, she believed that Yurkovich would end up somewhere "decent." However, it was a closed adoption, so they never knew about the whereabouts of their child.
In the episode, Yurkovich's adoptive parents stated that they are happy with him meeting his birth parents and expressed their own desire to meet them someday.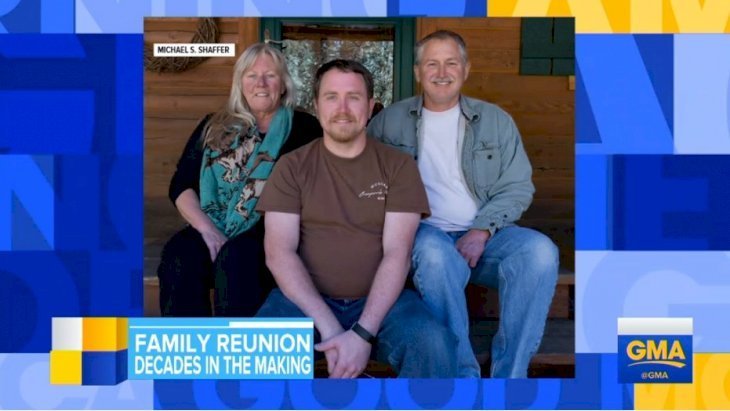 Source: abcnews.go.com
Back in 2016, another 57-year-old man also reunited with his birth family after 42 years of long search. He found out his about his family after his daughter came across a family tree posted by Lisa Anderson, who turned out to be her cousin, on Genes Reunited.
In another similar heartwarming incident, a group of 350 foster children was also reunited at Disneyland after being separated during the foster care system.
Please fill in your e-mail so we can share with you our top stories!