Cardi B shows off pink hair while rocking striped Dolce & Gabbana suit and neon yellow Birkin purse
Cardi B has become a fashion icon and proved that she's earned the title when she showed off her pink hair while wearing a striped Dolce & Gabbana suit and neon yellow Birkin purse.
Star, Cardi B,  sported a bright pink hairstyle and highlighter yellow neon Birkin bag for her new show "Rhythm & Flow." Cardi B appeared for the show in New York on Wednesday.
Her signature hot pink hair is now showing a  little bit of fading with a softer pink color at the tips. To match her bold hair she wore an eye-catching striped suit which featured a plunging neckline from Dolce & Gabbana.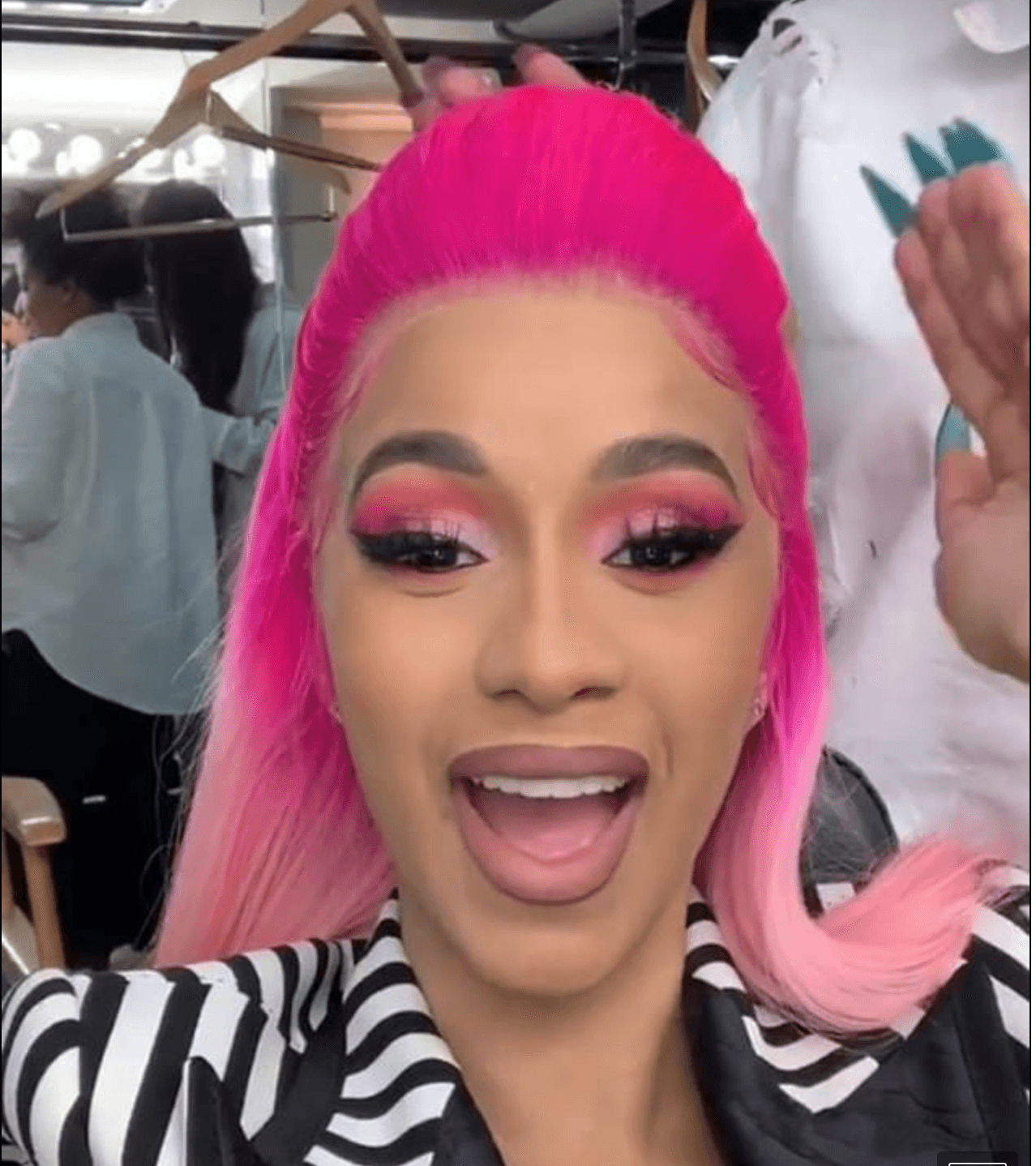 The mother-of-one took to Instagram to show off her new hairdo. She also declared that she'd "mastered the hump" as she patted the top of her head before she joked and added,  "after hours." 
To finish off her stunning outfit Cardi carried a beautiful mini yellow Hermes purse. She wore understated black heels as the absolute final touch.
During the appearance, she was joined by rappers Fat Joe and Jadakiss. The rappers were guest judges during the auditions of her show. 
Cardi's new show is a hip-hop music competition series which will stream on Netflix. She is currently working as a permanent judge on the show.
The rapper will star alongside Chance The Rapper and T.I. The show also boasts appearances from other veteran artists.
According to reports, Cardi is getting a seven-figure sum to appear on the show. They also claim she has signed for the 10 episodes which will be an hour long.
The Netflix show is set to launch in fall 2019. The auditions started late last year and included auditions in the judge's hometowns of Atlanta, Chicago, and New York.
Cardi has become for fun colored hair. She's transitioned from black to purple and almost all the rainbow colors in between.
Last year,  Cardi stunned fans when she showed up at the VMA Awards wearing a beautiful purple dress with gorgeous off the shoulder neckline.