Kim Kardashian openly calls her sister Khloé an 'idiot' for staying with Tristan Thompson
The Kardashian sisters recently appeared on Andy Cohen's "Watch What Happens Live," and among other things, Kim openly branded Khloé and "idiot" for staying with Tristan Thompson after he cheated on her. However, it was all in good fun for the siblings.
Khloé, Kim and Kourtney Kardashian made a rare appearance together on the famous show to talk about their lives and answer some of the most asked questions from fans. As part of the show, Kourtney was selected to play the q&a game Plead the Fifth.
WHAT WOULD HAVE KOURTNEY DO BEING IN KHLOÉ'S SHOES?
Cohen then asked her if she would have stayed with Tristan Thompson being in Khloé's position, and after an awkward pause, Kourtney replied "I would. I think I would." Kim then interjected to point out Kourtney stayed with Scott Disick "through a lot."
"I think that when you have a family, you do everything you can for your family," Kourtney added.
To which Kim then added that, it would have been easier for Khloé to leave him, instead of sticking around despite the fans' reactions. "It's so much harder to stay and have the whole public think you're an idiot," Kim stated. Luckily for everyone, Khloé laughed off the comment, and the conversation continued as if nothing.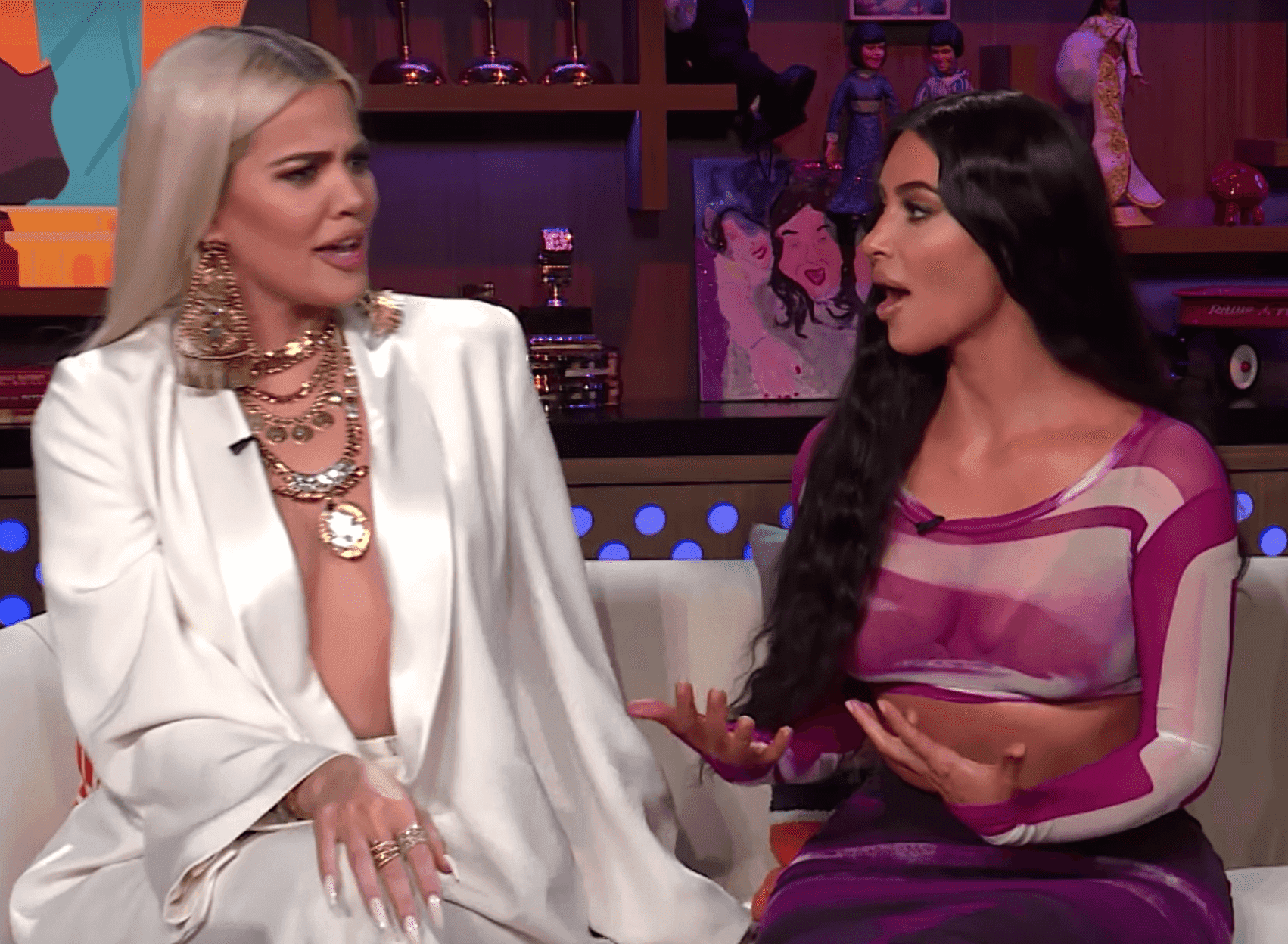 WHERE DO KIM AND TRISTAN STAND THESE DAYS?
Andy also asked Kim how her relationship with Tristan is going, considering that they had the biggest fall out after the cheating scandal was revealed.
The reality star confessed that they're getting along and that he even asked for her help to get someone out of prison, following Kim's successful stint in getting Alice Marie Johnson released from her life sentence.
Back in May, when Khloé gave birth to her and Tristan's daughter, True, Kim made clear she wasn't interested in forgiving the NBA player for what he did to her pregnant sister. She even told Ellen De Generes on her show that the situation was "messed up" but that the family was rooting for Khloé.
Her comment caused Thompson to call out Kim for stirring up drama between the family, and he proceeded to block her on all social media accounts.
Months later, fans got to see through Kim's Snapchat stories how she and Tristan made up, as she asked the baller to unblock her on Instagram for Khloé's birthday. 
Khloé, on the other hand, has made sure to let fans know that it hasn't been that easy for her to move on with Tristan and that she knows what he did was not right. However, she chose to forgive the man for the sake of their daughter, and they're now a picture-perfect family.