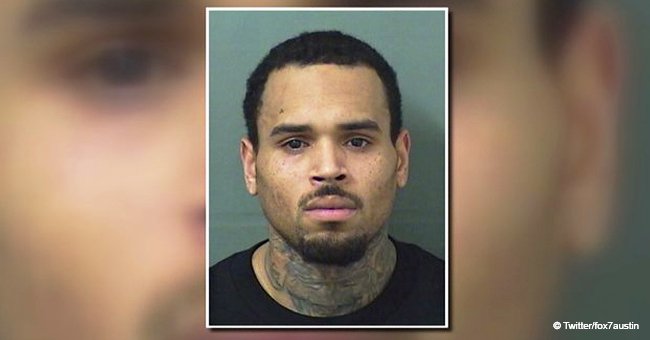 Chris Brown could face jail time after allegedly punching a photographer in 2017
Chris Brown's legal issues are hunting him once again. He might spend some time in jail after punching a photographer in Tampa, Florida.
In 2017, a photographer accused Brown of punching him while they were at a nightclub in Tampa. Once police officers arrived at the scene, neither the singer nor his entourage was there.
Soon later, police issued a warrant for his arrest. Nowadays, almost two years after that incident, Brown is facing a third-degree felony of battery.
EXPERT'S OPINION
Attorney Anthony Rickman, who is not involved in the case but shared his opinion with Fox 13, said that the singer escaped incarceration before (talking about his legal issue with Rihanna in 2009), but that things might be different this time.
"The State Attorney's Office in Tampa may put their foot down and say, 'We are not going to let him walk away with probation, only. We are going to seek a harsher sentence,'" said Rickman.
BROWN'S OPTIONS
Fox 13 reported that Brown has a few options at the moment: pleading guilty and going to trial. If he and his legal team choose the first alternative, the judge might consider his past behavior.
In this case, the singer could be sentenced up to five years in prison, a decision that the judge would be the only one responsible for. If they choose to go to trial, however, things would become "a media circus."
According to Rickman, "we would have Chris Brown performing in a court of law in front of six jurors instead of on stage." The attorney revealed, though, that the state could also present an offer at the last moment that might change everything.
THE SINGER'S PREVIOUS LEGAL ISSUES
It is not the first time that Brown has been involved in legal issues. Back in December, he was charged for illegally owning a capuchin monkey. He bought the animal without a permit for his daughter.
Brown was caught after posting the images of the monkey, which is protected by the exotic animal laws, on Instagram. The California Department of Fish and Wildlife confiscated the monkey and took it to a sanctuary.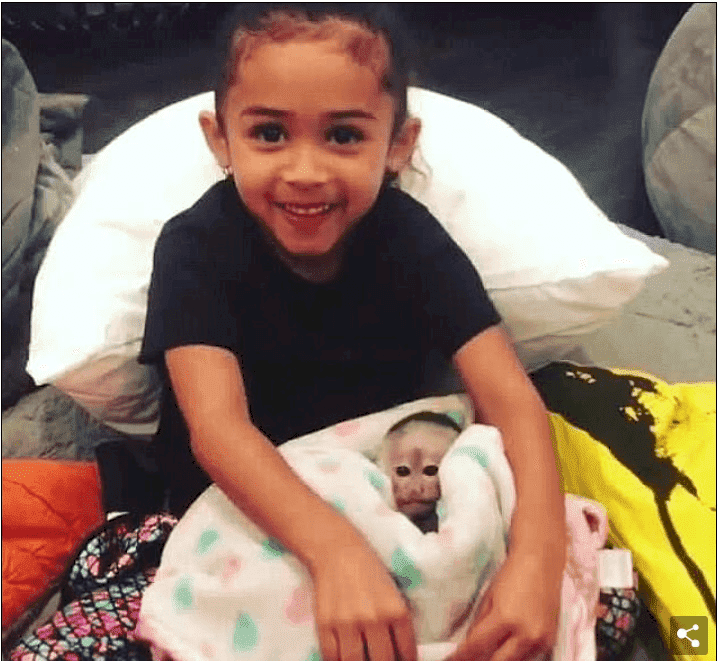 Royalty Brown and the capuchin monkey | Source: Instagram/Chris Brown
For that legal issue, Brown is facing charges for two misdemeanor counts of possession of an exotic animal without a permit. If convicted, he could get up to six months in jail.
Apart from that, Brown's ex-girlfriend Karrueche Tran got a restraining order against the singer who allegedly threatened to shoot and kill her.
Please fill in your e-mail so we can share with you our top stories!