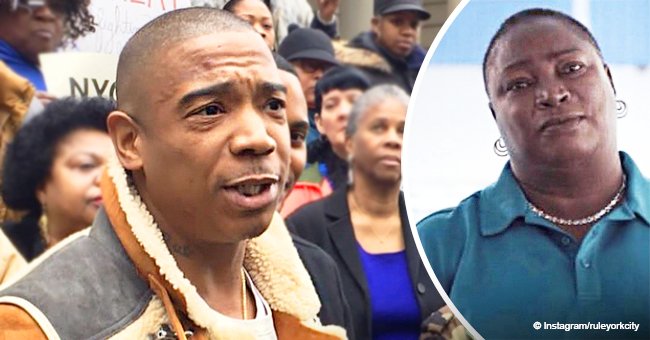 Ja Rule apologizes to Bahamian caterer who used $50K of personal savings in failed Fyre Festival
Ja Rule has apologized to Maryann Rolle, the Bahamian caterer who lost thousands of dollars from her life savings in the failed 2017 Fyre Festival, of which he was a co-founder. Rolle also had a response for the rapper.
After initially bashing two new documentaries about the failed music festival, Ja Rule took to social media with an apology for Rolle and every other person who was affected by the ill-thought-out scheme.
Ja Rule wrote:
"My heart goes out to this lovely lady... MaryAnne Rolle we've never met but I'm devastated that something that was meant to be amazing, turn out to be such a disaster and hurt so many ppl... SORRY to anyone who has been negatively effected by the festival... Rule."
FANS ASK TOUGH QUESTIONS
The "Always on Time" rapper also shared the post on his Twitter account where most of his followers were more interested in knowing if he has helped Rolle cover her losses in any way.
"Does your heart go out with a check in the mail?" one asked, while another said: "Make it right then...pay her back her money."
ROLLE'S RESPONSE
Rolle herself does not seem to think much of Ja Rule's social media apology and reportedly told TMZ that the rapper should pay her $100,000 if he is genuinely sorry.
The Bahamian restaurant owner was featured in Netflix's documentary, "Fyre: The Greatest Party That Never Happened," where she told her sad story of loss and devastation.
A TALE OF LOSSES
Rolle was one of the victims of Ja Rule and his partner, Billy McFarland's much-touted scheme that failed terribly.
She said in the documentary:
"I had ten people working with me directly. They were just preparing food all day and all night, 24 hours. I had to pay all those people. I went through about $50,000 of my savings that I could have had. They just wiped it out, and never looked back."
CROWDFUNDING SAVES THE DAY
A GoFundMe page was set up for Rolle where she opened up about "catering to the organizers of Fyre Festival" and being left in "a big hole."
According to her, the organizers of the festival also stayed at the rooms at Exuma Point and enjoyed multiple meals there, as well.
"As I make this plea it's hard to believe and embarrassing to admit that I was not paid," Rolle lamented. "My only resource today is to appeal for help."
Fortunately for the caterer, the crowdfunding campaign has pulled over $160,000, surpassing its $123,000 goal.
According to Daily Mail, both Netflix's documentary and Hulu's "Fyre Fraud" mention that Billy McFarland's careless actions and dealings surrounding the festival had a tremendous impact on the people on the island and their economy.
JA RULE SLAMS THE DOCUMENTARIES
Ja Rule had earlier criticized both documentaries in a series of tweets, going as far as accusing the creators of paying certain individuals to manipulate the productions.
The Queens-born rapper also said:
"I had an amazing vision to create a festival like NO OTHER!!! I would NEVER SCAM or FRAUD anyone what sense does that make??? …I too was hustled, scammed, bamboozled, hood winked, led astray!!!"
The Fyre Festival was scheduled for over two weekends in April and May 2017 on the island of Great Exuma in the Bahamas.
Instead of the luxury event that was promised in glitzy promos, thousands of festival-goers were left stranded without accommodation, food, and water, according to The Guardian.
McFarland, the brain behind the highly-publicized, botched music event, was convicted of defrauding investors out of $27.4m and sentenced to a six-year prison term in October 2018.
Please fill in your e-mail so we can share with you our top stories!