Florida man arrested for pulling a gun and making racist remarks towards black teens on MLK Day
A Florida man hurled racist slurs and threatened Black teenagers who were partaking in the annual "Bikes Up, Guns Down" event. 
He also walked around with a gun. The incident was caught on camera and shared on the Dream Defenders Action Instagram page where it went viral. 
The video was captioned: "Teenagers attacked during annual Bikes Up, Guns Down event — Miami man pulls gun on teenager, calls them "stupid [racial n-slur]."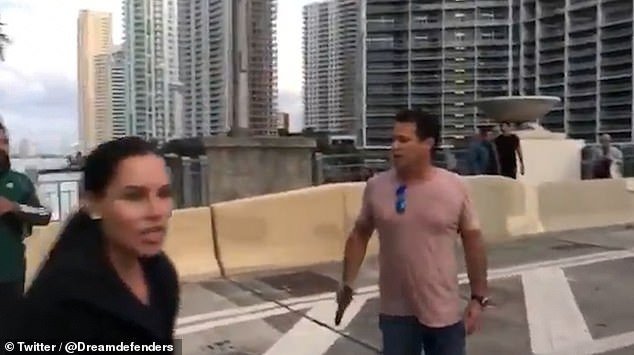 Dream Defenders Action explained that the "Bikes Up, Guns Down" is an annual event where "Black Miamians ride bikes, ATVS, motorcycles on MLK Day." 
The event aims to address gun violence in the neighborhoods. The post was viewed more than 67,000 times in under 24 hours. 
The video shows a white woman yelling at the Black teenagers after a teenager allegedly ran over her foot with his bike.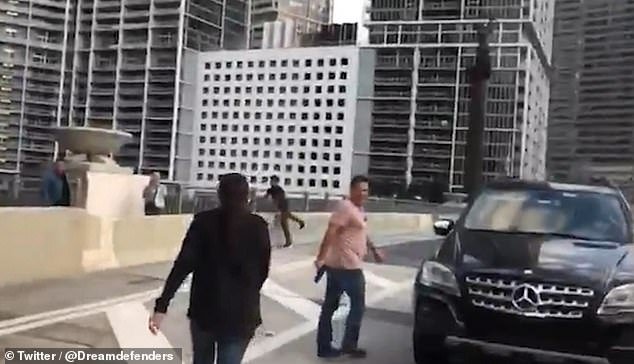 While she's shouting and pushing at one of the teenagers, a pan holding a gun approaches the group lets rip with a string of expletives:
"Get the [expletive] out of here you [expletive] piece of [expletive]. You [expletive] losers. You [expletive] stupid [racial n-slur] I swear to God. You are [expletive] [expletive] [racial n-slur]."
The video of the incident can be viewed here. Please note, it contains racial slurs and offensive language.
This is more than just about some white person saying the N word. This is about affordable and public housing in Miami. This is about the conditions that the people in some of Miami's poorest neighborhoods are living in. We will be live streaming what they have to say at 530pm. pic.twitter.com/YqO11zno9U

— Dream Defenders (@Dreamdefenders) January 22, 2019
The add insult to injury, the altercation happened on Martin Luther King Jr. Day. Miami City Commissioner, Keon Hardemon, described the incident at a hate crime: 
"Assault with a deadly weapon and calling them [racial n-slur] sounds like a hate crime to me. Someone knows him and needs to identify him. He is not a hero. He will kill someone next time if he isn't arrested."
The gun-toting white man was later identified as 51-year-old Mark Allen Bartlett and was charged with carrying a concealed weapon. 
He was arrested! His name is Mark Allen Bartlett. pic.twitter.com/NQsXMP80Ug

— Dream Defenders (@Dreamdefenders) January 22, 2019
Bartlett was held on a bond of $5,000. The story is still developing; we will share more details as new information becomes available. 
Racism is still widespread in the States, as is evident by the number of racist incidents making the news this month. 
In another incident, a white uber driver hurled racist remarks at a Black passenger — the woman recorded the incident and shared it on social media. 

The Uber driver and passenger had exchanged of words when the driver failed to navigate properly and lost his way. 
The passenger insisted that she paid for the trip, and asked that he take her where she wanted to go. He launched into an expletive-filled racist tirade. 
The driver using the N-word numerous times and made monkey noises. Read the full account here.