Difficult children: Lionel Richie's son Miles is not the only one who is quite a handful
Lionel Richie has had a successful career of over three decades, and while he has maintained a good reputation as a hard worker and respectful artist, his children couldn't be farther from that description.
Richie, 69, is considered one of the most iconic singers in the entertainment industry. With top charting hits like "All Night Long," "Hello" and "Say You, Say Me," over 90 million records sold worldwide, five Grammy Awards, a medal from the Kennedy Center Honors, and a clean record when it comes to scandals, Lionel has managed to keep a long-lasting career in the competitive world of music.
THE RICHIE KIDS
However, when it comes to his personal life, Richie has faced some headache-inducing situations thanks to his three children: Nicole, 37, Miles, 24, and Sofia Richie, 20.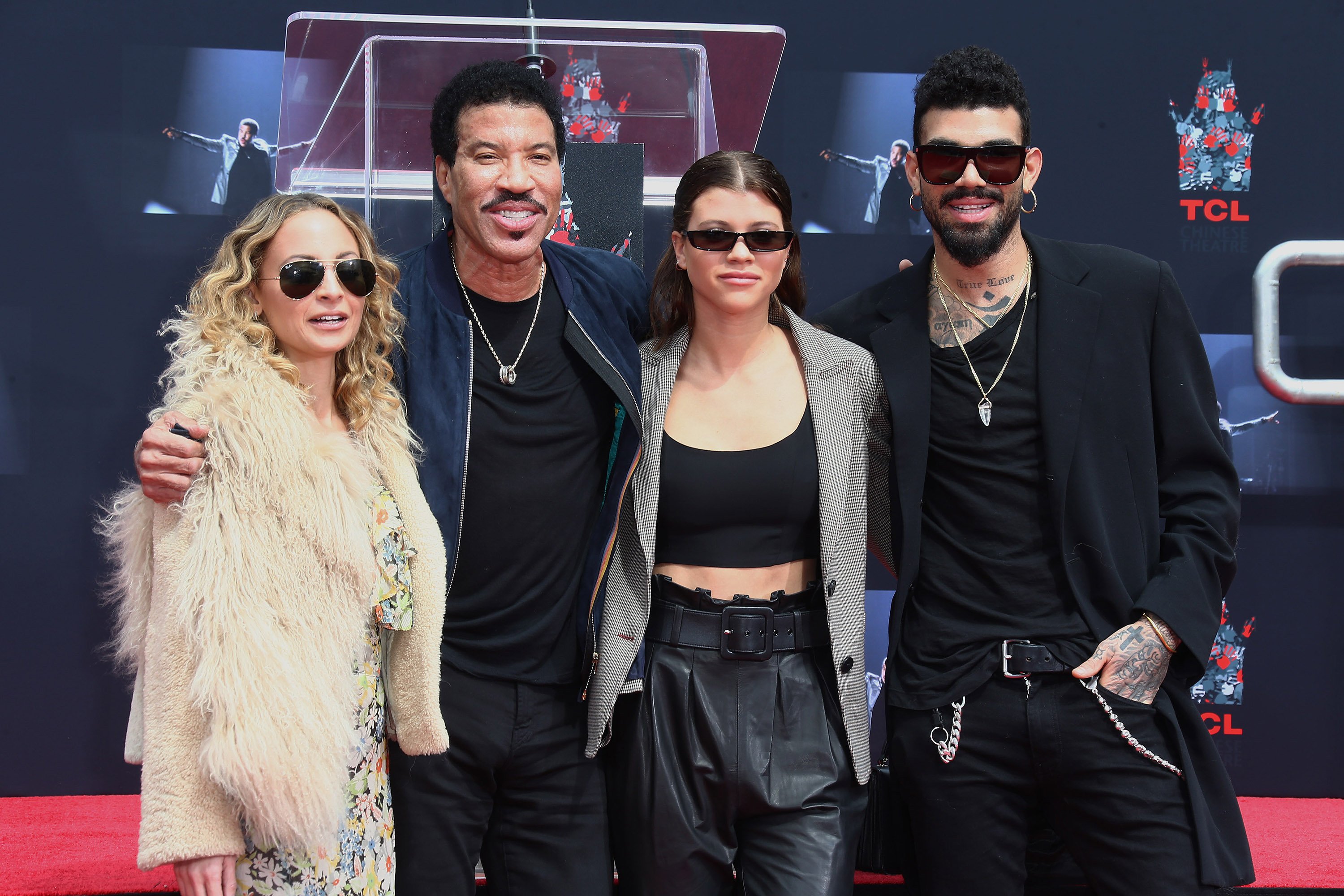 When Lionel imprinted his hands on cement at the TCL Chinese Theatre last March, he gestured to his children and joked: "They've done so much to try to kill me."
Between all of three, Miles, Nicole, and Sofia have earned a bad reputation in the media for run-ins with the law, drug and alcohol use, bad management of rage, and poor judgment when it comes to choosing partners.
MILES LATEST STINT
The last incident by one of Lionel's children involves Milo accepting a caution from the police on Heathrow Airport in London on January 19. The model was allegedly trying to board a plane but wasn't allowed for some reason.
He got angry and claimed he had a bomb in his bag and was going to denotated if he wasn't allowed in the plane. When security arrived, he punched one of the guards, causing police to detain him.
According to TMZ, the Metropolitan Police in London stated that a 24-year-old male "accepted a caution" Saturday for "communicating false information causing a bomb hoax and battery following an incident at Heathrow (Airport) Terminal 5."
Talking to Rollacoaster magazine last year, Miles admitted he had a tough childhood and always had a short temper. "I was a very angry child," he said.
"I was sent away to a boarding school in Colorado for four years when I was nine years old. They taught me how to control and handle my emotions in a more 'reasonable' way. I still get myself into trouble sometimes because that's just life!"
NICOLE, THE TROUBLEMAKER
Nicole, the eldest, was adopted by Lionel and his first wife and college sweetheart, Brenda Harvey, in 1983.
She's known for being a troublemaker back in her twenties, falling victim to drugs and alcohol and checking into rehab at 22, after she was arrested for driving with a revoked license and possession of heroin.
Richie also earned lots of attention after starring in the reality show "The Simple Life" along with former best friend, Paris Hilton.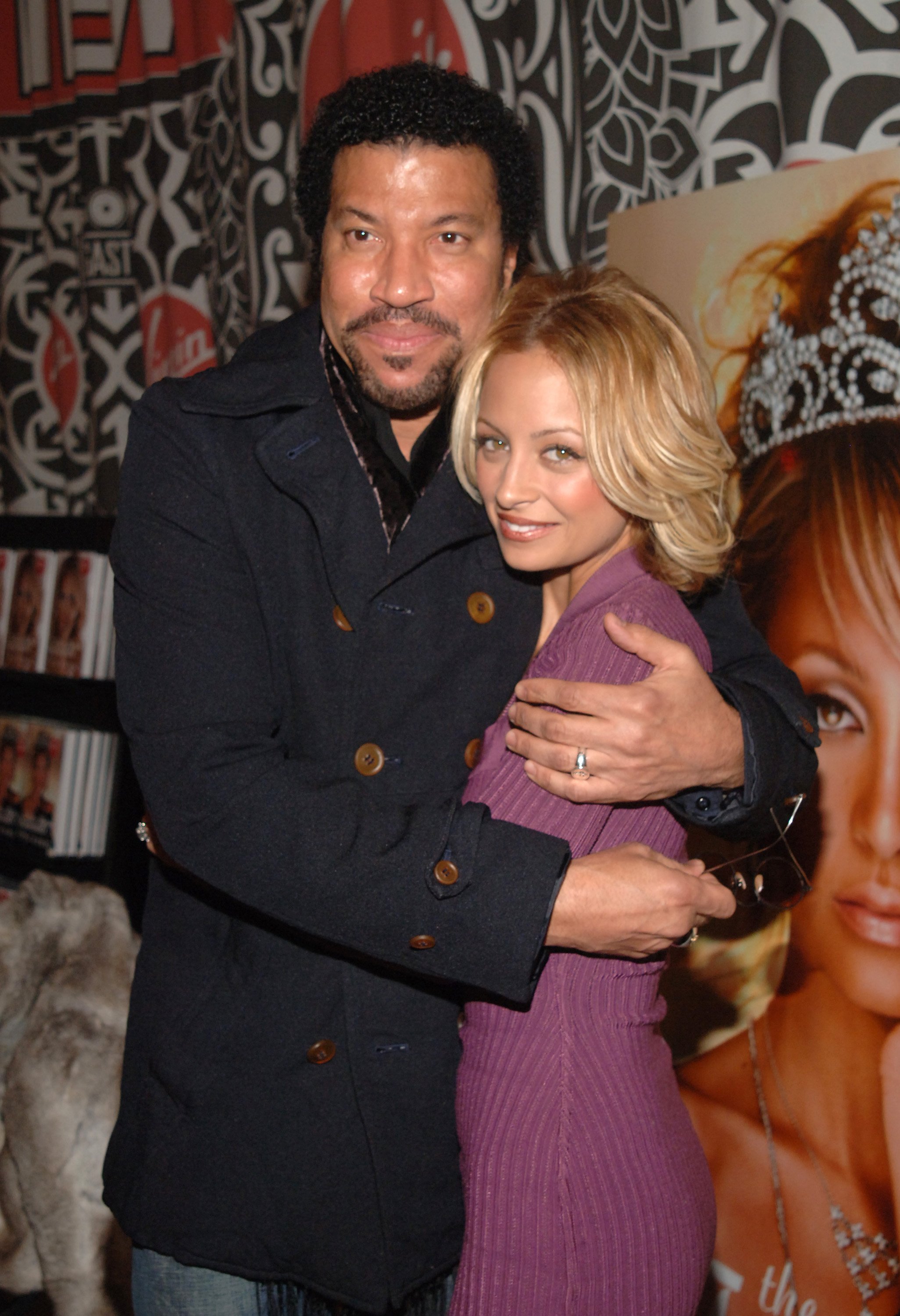 In a 2015 interview with Piers Morgan, Richie revealed that it was him who persuaded Nicole to get into rehab. "I went to her, and I said, 'When I was growing up I lost three friends, they were the hippest friends I ever knew in life . . . I said, 'It's going to happen to your generation. I don't want you to be in that list of three," he recalled.
A year later, he received a call from Nicole asking him for help. He canceled his tour and, alongside his ex-wife, Nicole's adoptive mother checked into rehab with the now fashion designer.
These days Nicole has her life together for the most part. She's married to Good Charlotte's singer Joel Madden and is the mother of two kids, daughter Harlow and son Sparrow.
SOFIA AND HER POOR CHOICES
Sofia Richie, the youngest of the bunch, already leads a high profile, luxurious life in the spotlight. She's a model, but her fame doesn't steem precisely for her fashion career. Instead, she caught the public's attention after she started dating reality star Scott Disick, Kourtney Kardashian's ex-boyfriend and the father of her three children.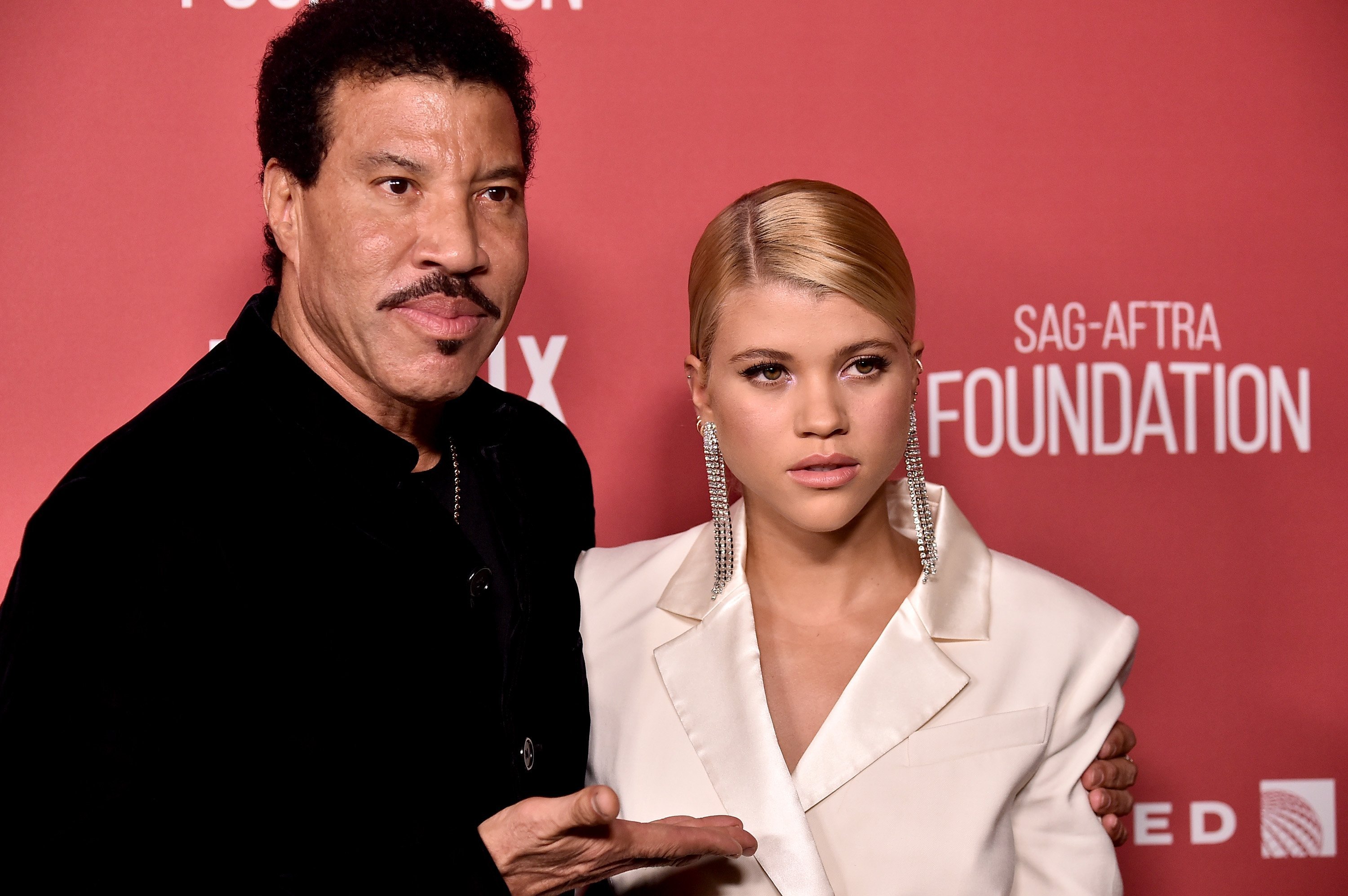 "It's just a phase," Lionel said of his daughter's relationship with Scott. "And I'm going to stand real still in the corner, get me a good drink and not make too much noise."
Disick is 15 years Sofia's senior. Because of this, fans have condemned the relationship, but the couple keeps going strong and has been dating for a year now. Sofia already knows Scott's kids, and Kourtney Kardashian recently said she would say "congratulations" to the couple if they were to get engaged.
Lionel told USA Today a few years ago of Sofia that she was driving him crazy. "Sofia is now Phase 2 of Nicole," he said. "The adventures of Sofia are equally terrifying."
"When Nicole came along, her adventures were Miami, to New York, to L.A.," says Richie.
"Sofia, she knows friends all over the world. Are you kidding me? So now, it's Uncle Tommy Hilfiger and Uncle this. And I'm thinking to myself, 'Oh my God!'"
At the time he mentioned that his son Miles was "coming out of the craziness. Thank God, he made that turn."
Maybe Lionel will have to reconsider that statement, but despite all of their flaws, the crooner says he's proud of all of his kids, and he will stand by them no matter what.