White couple who have had tanning injections to make skin darker expect black children in future
Martina Big, a German woman famous for her breast size and the fact that she changed her skin color and now claims to be black, is making headlines again. This time, Big and her husband, Michael Eurwen, created confusion after stating their kids would be black babies.
The former air hostess, who was once blond and pale, has caused outrage among the black community by claiming that she identifies as black after going through a chemical process to change her skin color with melanin injections.
EXTREME PHYSICAL CHANGES
Martina is now an overly tanned white woman who claims she has changed her race. Not only is her skin is dark, but her eye color, brows, and hair changed as well. She's now sporting curly, dark hair, and she also got lips injections to look more black.
Big is also famous for her huge breast. She spent £50,000 on plastic surgery to get a 32S size, which is believed to be the biggest boob job in Europe.
Her husband, Michael Eurwen, is also going under the same melanin treatment, and like Big, says he identifies as black.
THEY THINK IS POSSIBLE TO HAVE BLACK KIDS
Although the couple's statements about race and culture are problematic enough, they recently left the hosts of the British talk show "This Morning," and the audience, completely baffled after they revealed their belief of having black children.
"Doctors have told you that your baby will be black?" asked the incredulous host, Holly Willoughby. To which Martina said:
"Yes, they said they will be Black. We are not having plans, but I am discussing with my doctor to see if my body is okay, will I be able to breastfeed, what the baby will look like."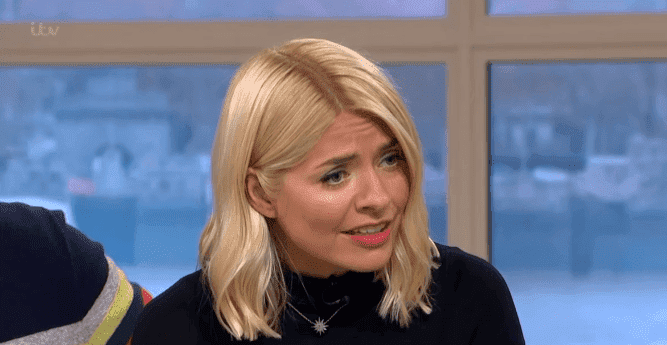 "I'm trying to think genetically how that is possible," Holly pointed out. "If you give birth to a white child will you somehow think it's not connected to you?"
"No," Martina fired back. "It's a mix of Michael and me. I'm pretty sure it will be black or milk chocolate or a little bit light, it doesn't matter."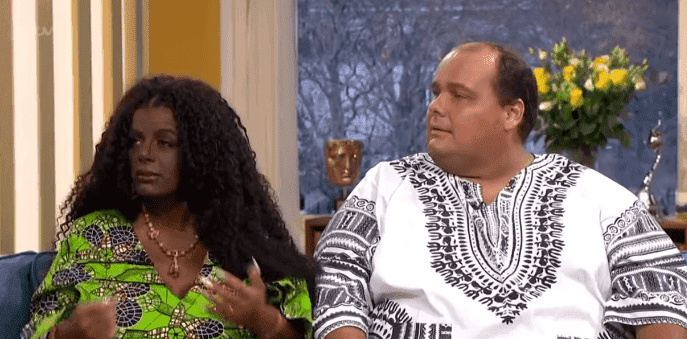 Viewers were left astounded by the display of ignorance, with most taking to Twitter to call out Martina's lack of knowledge on genetics. "I'm so sorry, but no amount of cosmetic changes will affect your genetics. If you were born white, your children will be white. I think Martina needs to find a new doctor," wrote one user.
And others added more to the discussion:
Martina Big is white, and has abused tanning injections.
I find it hard to understand that she genuinely believes if she has a baby the baby will be black.
I can't cope with the stupidness. #ThisMorning

— Lizi (@missLM__) January 21, 2019
This Martina Big is atrocious. Her intelligence and mental health is extremely questionnable. Spending a week in Kenya learning their culture and heritage doesn't make you African or black for that matter. @thismorning

— TiaDeonBowstead♡ (@TiaDeon) January 21, 2019
BECOMING A 'REAL' AFRICAN WOMAN
Martina also stated that she recently visited Kenya, where she has friends, and spent a few months there learning about the African culture so she can properly say she's African now. She was also baptized with a new Swahili name.
"One of my Kenyan friends told her pastor about my transformation to a black woman and told him how much I wanted to become a true African woman," she wrote in a Facebook post last year. The pastor invited Martina to his church, and there, she was given the name Malaika Kubwa, which means "big angel" in the local Swahili language.
"In his sermon, the pastor said: "You have to be born again and now you are a new creature." I'm so happy and proud to be a real African woman," she added.