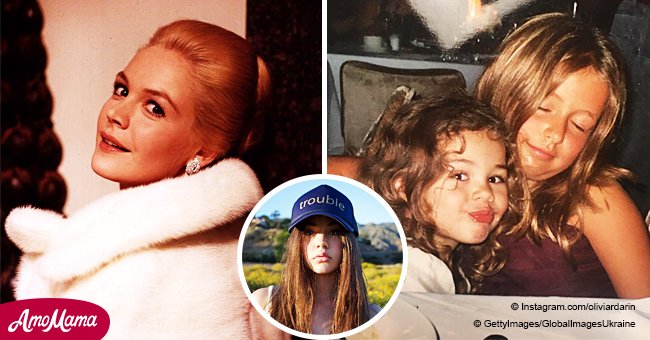 Sandra Dee's granddaughter is all grown up and she's the spitting image of the legendary actress
Sandra Dee, iconic star of the fifties and sixties, has left behind two beautiful doppelgängers for future generations to admire in the form of her granddaughters. The pictures below prove this theory.
"Imitation of Life," at one time Universal Pictures's highest-grossing film in history, instantly made Sandra Dee a household name in the fifties while "Gidget" cemented her position as one of the most popular box office stars in the US.
Her 6-year marriage to singer Bobby Darin, though short, resulted in their only son Dodd. Dodd is the father of Sandra's only grandchildren who bear a striking resemblance to their legendary grandmother.
Alexa Darin, 21, was named after her paternal grandmother who was herself an only child born to Russian Orthodox parents who christened her Alexandra Zuck. Olivia Darin, 18, is her younger sister.
The similarities between Dee and her namesake are hard to ignore with both Alexa and Olivia sporting the same classical features that reportedly made Dodd propose to her at their very first meeting, jokingly quipping:
'Hi, I'm Bobby Darin. You're going to be my wife!'
While Olivia was only 4 when her grandmother died in 2005, she still considers Dee an inspiration to achieving her personal goals, and their outward resemblance is undeniable.
Sandra was most often cast as an innocent type, the doe-eyed girl next door. She made her fortune by nailing that role, going on to star in the top five Global box office films for five years in a row.
Olivia has the same soft, sweet look about her. Her liquid dark brown eyes and dark hair betrays her lineage the most as her grandmother once confessed to not being a natural blonde herself.
The cocktail of grandma's aristocratic grace and grandpa's irreverent charisma seems to work in their granddaughters' favor, making them true beauties in an era obsessed with filters and photoshop.
Sandra herself hated makeup. She admitted that couldn't stand the "feel of the base." Olivia also appears comfortable with a less-is-more approach and comes across as fresh and youthful in all her pictures.
Knowing his mother's history with anorexia and her inevitable struggle with drugs and alcohol after a career that began too early, it is unsurprising that Dodd's girls have not followed in their grandmother's footsteps yet.
Dee's allegations of being sexually abused by her stepfather and then turned into a "doll" by her mother are highlighted in his book "Dream Lovers: The Magnificent Shattered Lives of Bobby Darin and Sandra Dee - by Their Son Dodd Darin"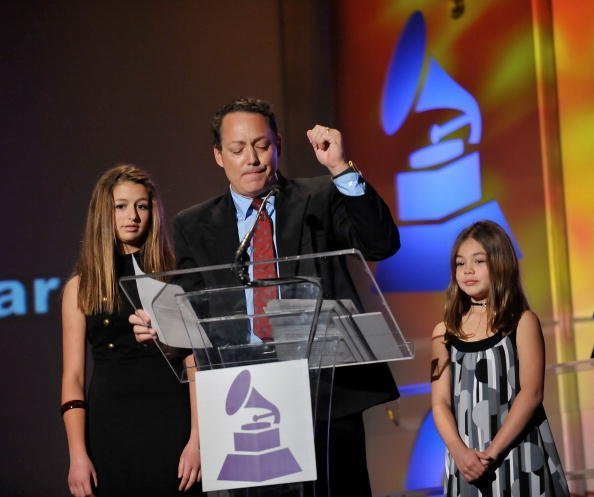 Dodd Darin and his daughters Alexa and Olivia accepting the Lifetime Award on behalf of Sandra Dee | Photo: Getty Images
Another well-loved star who also has a lookalike granddaughter is none other than Elvis Presley. Riley Keogh, daughter of Lisa Marie Presley, is a budding actress and Golden Globes award nominee.
Both Riley and her brother Benjamin share Elvis' looks, especially the penetrating blue-eyed gaze and the pout.
Just like with Sandra's grandchildren, it's truly remarkable to witness bits and pieces of the fifties and sixties outliving their trademark owners and appearing once again for all to enjoy.
Please fill in your e-mail so we can share with you our top stories!