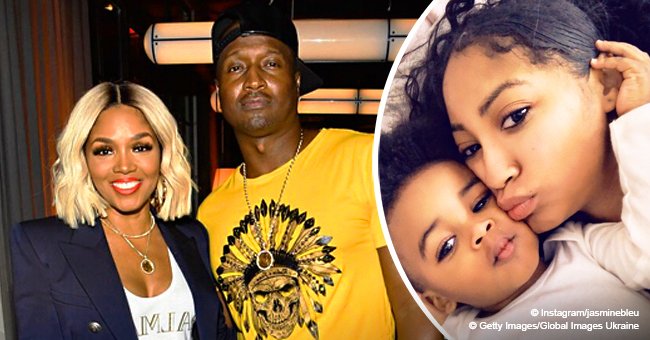 Kirk Frost's former love interest reveals he visits son Kannon after reconciling with Rasheeda
Fans have constantly slammed Kirk Frost for allegedly ditching his parental duties with 2-year-old Kannon, his son out of wedlock with Jasmine Washington. Now, the model has taken to Instagram to reveal that Frost is indeed complying with his role in the boy's life.
No matter what pic Kirk chooses to share on social media, his comment section is always filled with fans questioning "where is baby Kannon?"
But while Frost seems to no publicize his relationship with the boy, at least he's taking charge, as revealed by Jasmine Washington on a Q&A session on her Instagram account. Among several questions she answered, she replied with a simple "Yea," when a fan asked if Kirk sees Kannon.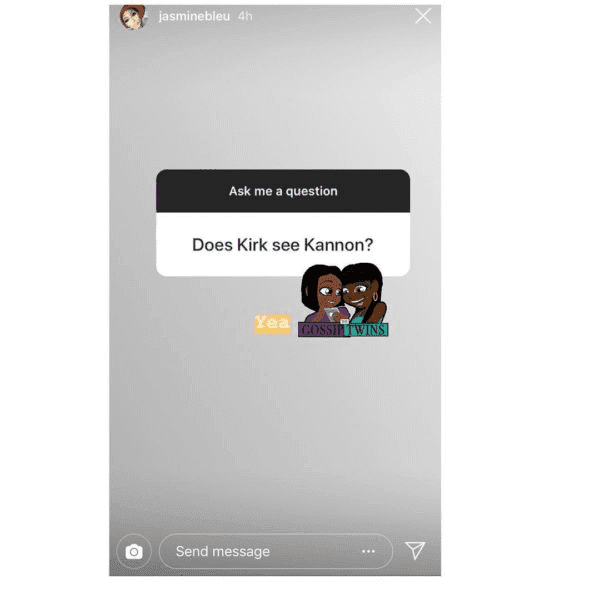 Jasmine Washington confirmed through an Instagram Q&A that Kirk Frost visits their son, Kannon Frost. | Source: Instagram/jasminebleu
A MESSY SITUATION
Kirk Frost caused quite the stir when it was revealed on season 6 of "Love & Hip Hop: Atlanta," that he had cheated on his wife of ten years, Rasheeda Frost. Then, Washington came forward to claim she was pregnant with his child, and Frost denied the paternity.
However, a DNA test proved he is indeed Kannon's dad, which caused a rift in his marriage and the rage of Rasheeda's fans.
But after a few months separated, Rasheeda decided to give Kirk another chance and work on fixing their marriage for the sake of their kids. And while the couple has been flaunting their love on social media, and their kids usually take front and center on their pics, fans noticed the absence of baby Kannon in most family pics.
In fact, through the boy's two years of life, Kirk has only posted one pic of his father-son time with the boy.
KIRK REPLIES TO HATERS ON THANKSGIVING
Last November, Frost fired back to haters and trolls on the comment section of his Instagram account after he was questioned about why Kannon didn't spend Thanksgiving with his family when Frost posted a pic with some of his kids and grandkids.
"Missing one," commented one user, to which Kirk replied: "Missing 3 and 2 grandkids if [you] really want to know."
In the pic, there's Kirk and Rasheeda's kids, Ky and Karter, and Kirk's children from previous relationships: Kirk Jr. and Kelsie. In the back, there's also Kirk Jr.'s two youngest kids and Kelsie's son. So that left Kirk's daughter Cherry, baby Kannon and an unknown son missing in the family pic.
Another user commented "Everybody asking where his other son at…prolly [sic] spending the holidays with his mother dummy!" to which Kirk replied, "Exactly."
REBUILDING A FAMILY
Now that Jasmine Washington revealed Kirk has a relationship with their son, fans are eager to see if that relationship will be played out in front of the cameras on the next season of "L&HH: A."
Rasheeda has made it clear that she doesn't want any relationship with Washington, but she did give her permission so that her kids can meet their half-brother.
Please fill in your e-mail so we can share with you our top stories!