Viral clip shows white man pulling gun, yelling racial slurs at Black teens during anti-gun protest
A disturbing viral clip exposed a white man who pulled a gun and yelled racial slurs at black teens during an anti-gun protest.
A white man confronted a group of black teenagers on their bikes and pulled a gun on the group. He proceeded to call them racist epithets after a woman accused one of the youngsters of riding over her foot.
The group was taking part in an unsanctioned anti-gun violence "wheels up, guns down" event. The event was held in Miami, Florida earlier this week.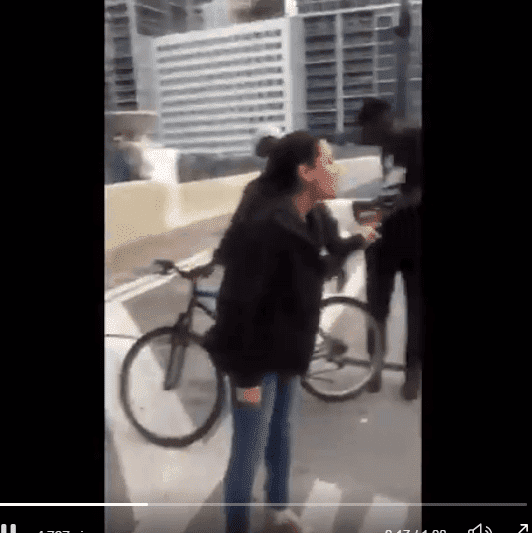 The bicycle riders stopped traffic on the Brickell Avenue Bridge in Downtown Miami. They were protesting a development project in a public housing complex called Liberty Square. 
Video captured by a member of 'Dream Defenders', a Florida civil rights group formed near the beginning of the Black Lives Matter movement. In the clip, a woman screams at a group of youngsters on bikes.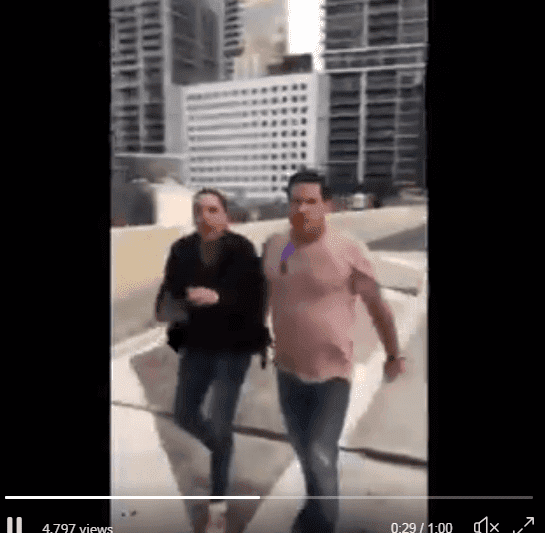 The woman accused one of the boys of running over her foot. Then a man got out of a nearby car and ran along the bridge waving a gun.
He walked over to the group and began yelling racist  remarks and expletives at the group. The man has been identified as 51-year-old Mark Allen Bartlett.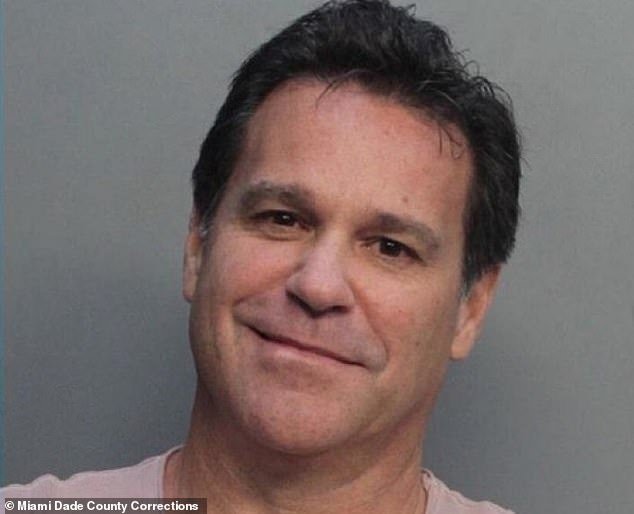 Miami City Commissioner, Keon Hardemon revealed that not only is Bartlett arrested but he should face more serious charges.The Miami Police Department said Bartlett will be held till he can make the $5,000 bond. 
He wrote: "Assault with a deadly weapon and calling them n----rs sounds like a hate crime to me.Someone knows him and needs to identify him. He is not a hero. He will kill someone next time if he isn't arrested."
You know.....your life has to be in "imminent threat" for you to escalate to deadly force.

It doesn't say walk up to an arguement pull out a handgun, spew racial epithets at Minors mind u.......all while pointing the gun at them #BecauseFlorida

— 🗽FL Empire 🇺🇸🇺🇸🇺🇸 (@CloudAtlas_47) January 22, 2019
In another incident,  a white Uber driver hurled racist insults at his black female passenger. He allegedly missed a turn during the trip. The woman recorded and posted the charged exchange on Facebook and it went viral.