One of the most inspiring singers on 'America's Got Talent' comes back with a touching perfomance
Kechi Okwuchi, the plane crash survivor and "America's Got Talent" contestant that inspired audiences across the world, returned to the stage for "America's Got Talent: The Champions" on Monday. This time, however, she was the one left speechless.
Okwuchi was a finalist on Season 12 of the talent show and won the hearts of many with not only her amazing voice but also the sheer strength with which she's persevered through life.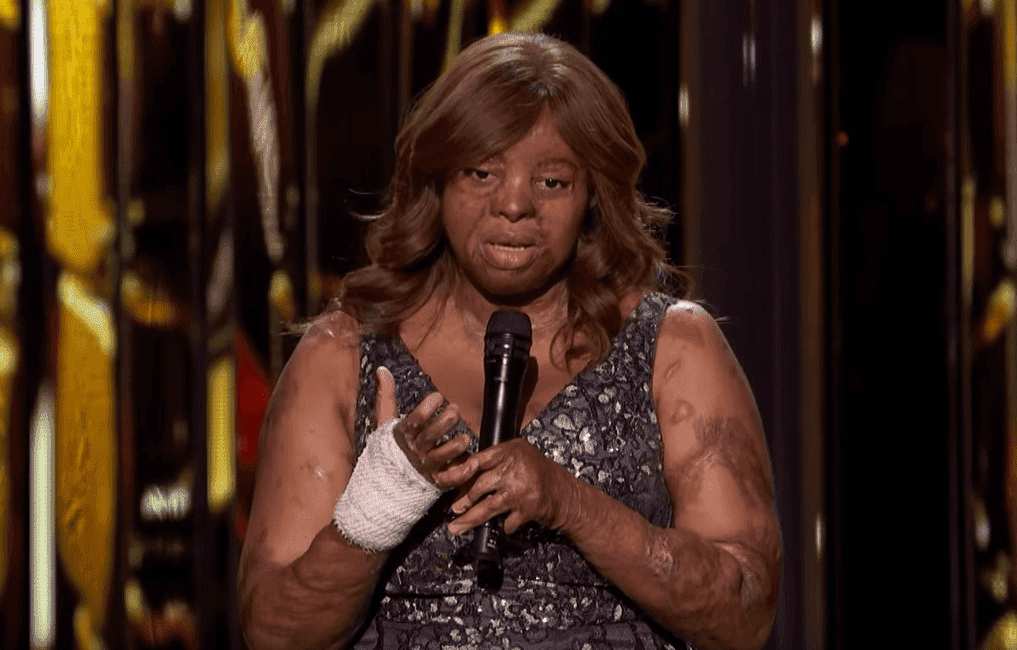 At age 16, the Nigerian-American was one of two people who survived a plane crash that killed 107 fellow passengers.
The tragic incident left Okwuchi with third-degree burns on 65 percent of her body, and her chance of survival was not exactly encouraging. She has also had to undergo over 100 surgeries to treat her burns and injuries.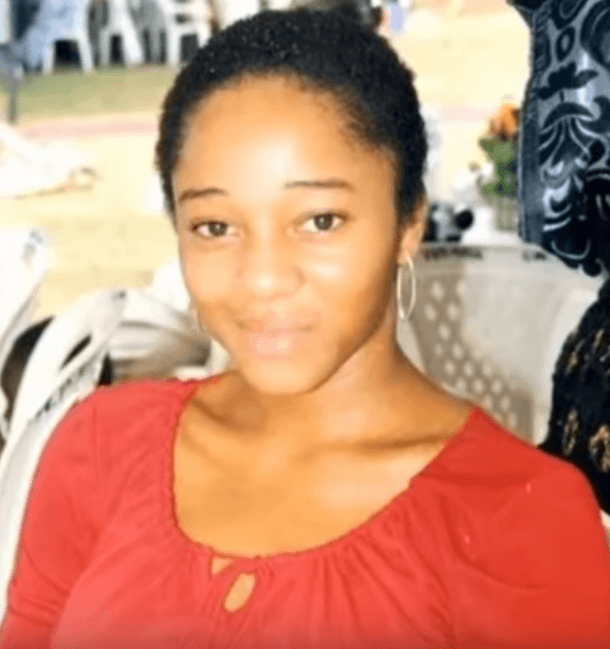 LIFE BEYOND TRAGEDY
In a pre-taped segment before her performance, Okwuchi, 29, said she felt she owed it to the kids who lost their lives in that same plane crash to live an exemplary life.
"I'm gonna be honest with you, I didn't really like it that much." ~ Simon Cowell
"This is my chance to follow my dreams," she added. "This is my chance to prove that I am a champion."
And prove it she did, moving the "AGT" crowd to tears with her soul-stirring rendition of "You Are the Reason" by Calum Scott.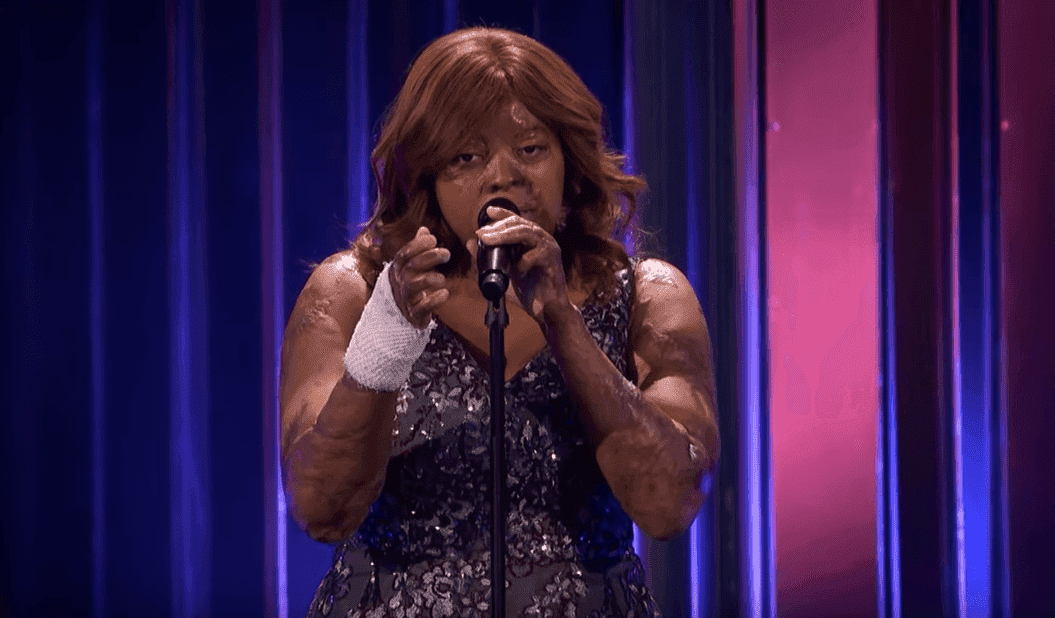 UNANIMOUS APPROVAL
After an emotional standing ovation from the audience- including Okwuchi's mom- and all four judges, Howie Mandel launched right into a glowing appraisal of her performance:
"They say that 99 percent of success is just showing up, you do so much more than just show up. You're so much more than your songs and your sound. You're more than a champion of singing and of talent; you are a champion of life."
Mel B observed that the singer had been working on herself and had improved from the last time she was on stage.
"I just love you and adore you. You are a survivor," Mel gushed.
Heidi Klum also had kind words for Okwuchi.
"I'm so excited that I get the chance to see you again and to hear you again," she said. "You look beautiful. You sounded beautiful, and it's always a joy seeing you on the stage."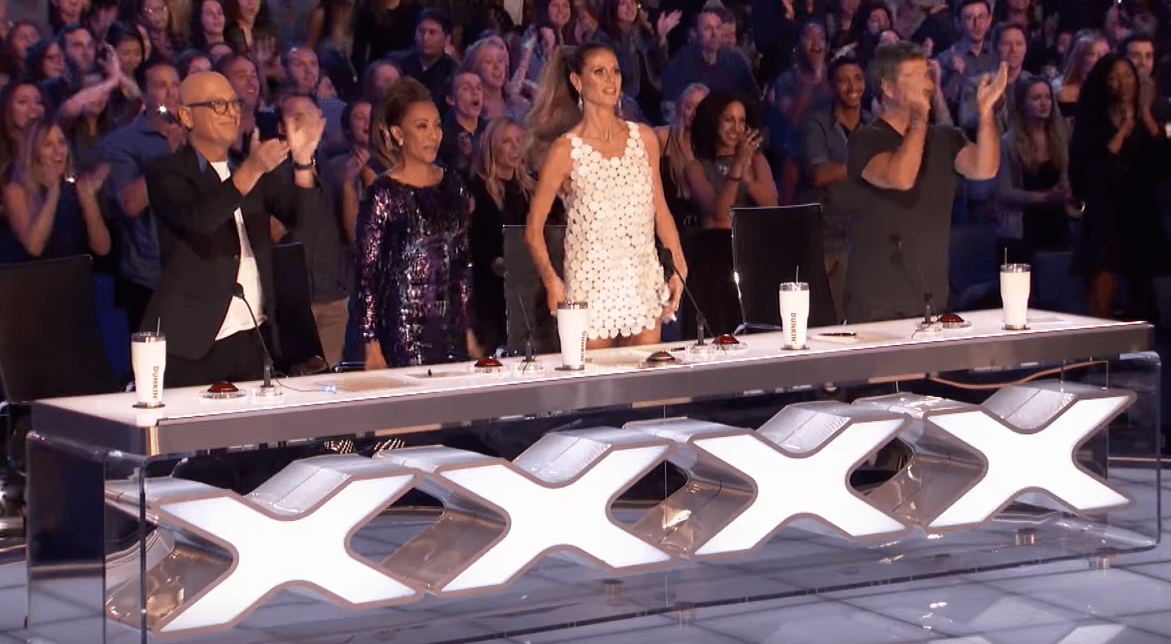 SIMON COWELL PULLS A STUNT
When it came to Simon Cowell's turn, the notoriously blunt judge and series creator shocked everyone, saying:
"Based on what I've seen tonight, I'm gonna be honest with you, I didn't really like it that much."
Cowell's comment provoked stares from the other judges and a round of boo-ing from the unimpressed audience.
The British judge then flipped the script. "I actually loved it!" he yelled even as he reached for the Golden Buzzer.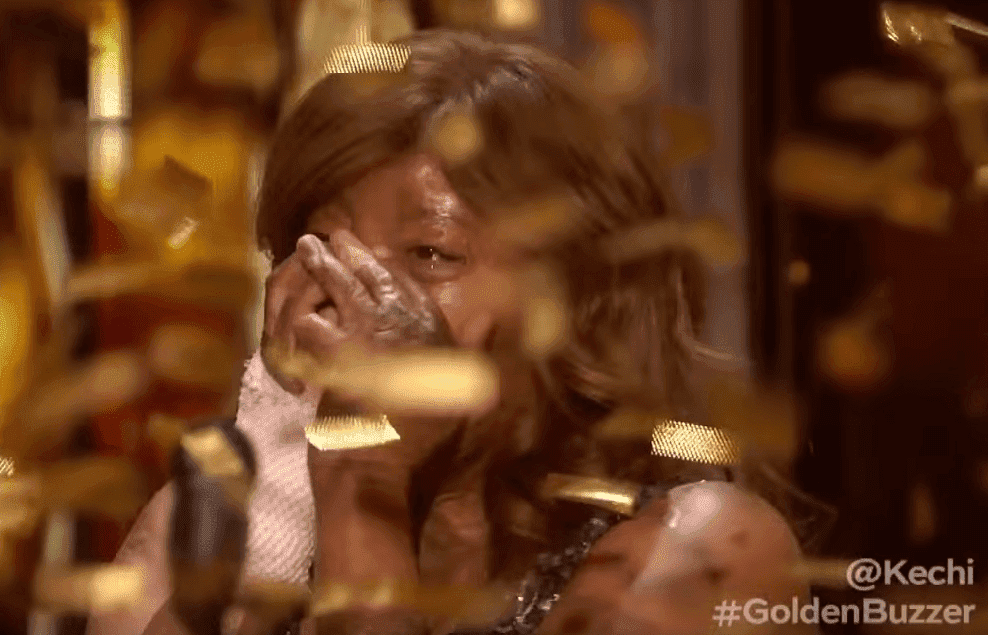 A stunned Okwuchi was left couldn't help bursting into tears as the golden confetti rained down on her. In the audience, her mother was also shedding tears of joy.
Cowell went on stage to hug the sobbing Okwuchi and said to her:
"I always wanted to do that for you. You so deserve it."
"My one regret is I never got the chance to give her the Golden Buzzer," Cowell confessed while addressing the audience. "You want to know what a champion is? This [Okwuchi] is a champion."
ANOTHER "AGT" CHAMPION STORY
Like Okwuchi, 11-year-old Angelica Hale also impressed the "AGT" judges during her performance at the "Champions" show.
Hale previously finished as a runner-up in Season 12 of "America's Got Talent" but this time around pulled out all the stops and made history as the first "AGT" contestant to get a double Golden Buzzer.