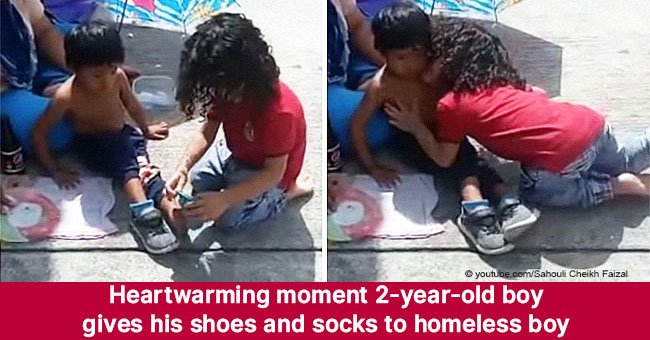 Heartwarming moment 2-year-old boy gives his shoes and socks to homeless boy
The beautiful gesture of a 2-year-old toward another child living on the streets deeply moved users of social media.
A 2-year-and-9-months boy was the protagonist of a video that went viral after the little one had a gesture of solidarity with another child in Kuala Lumpur, Malaysia.
Little Cheikh Faizal was walking with his father, Sofian, through the Bukit Bintang station when he saw a boy who had no shoes sitting on the street next to his mother.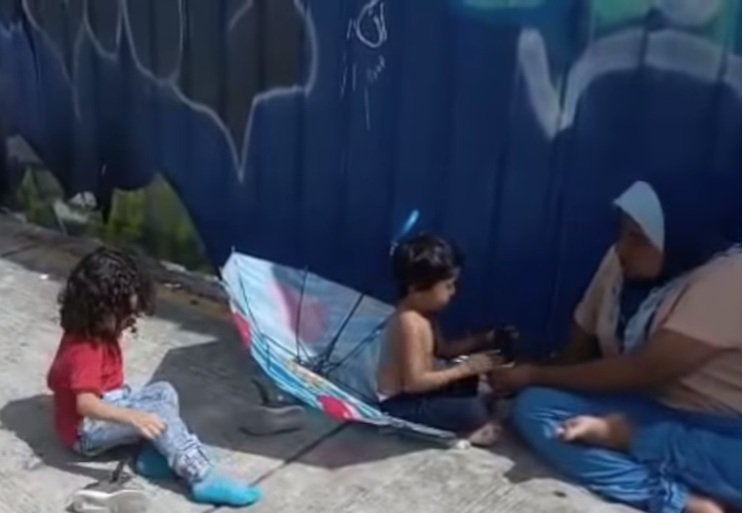 Cheikh taking off his shoes l Source: YouTube/Sahouli Cheikh Faizal
The sweet little boy surprised his own father, and other passers-by, by giving his own shoes and socks to the child who was playing with an umbrella.
According to the Daily Mail, Cheikh felt sorry for the barefoot boy since "he was the same age as him" and wanted to do something good for him.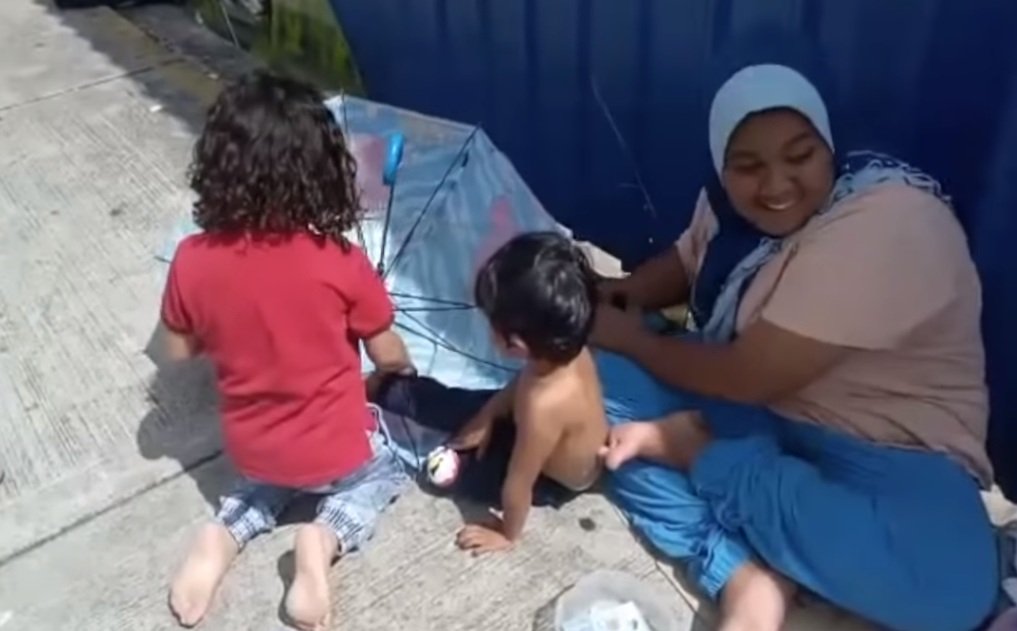 Cheikh putting the socks and the shoes l Source: YouTube/Sahouli Cheikh Faizal
Cheikh took off his own shoes and socks and then put them on the child's cracked and dirty feet before walking home barefooted.
The kind boy did it with care and affection. When Cheikh finished putting in his shoes on the feet of the homeless boy, he hugged him and kissed him on the cheek. The mother seemed very grateful with the cute and selfless gesture.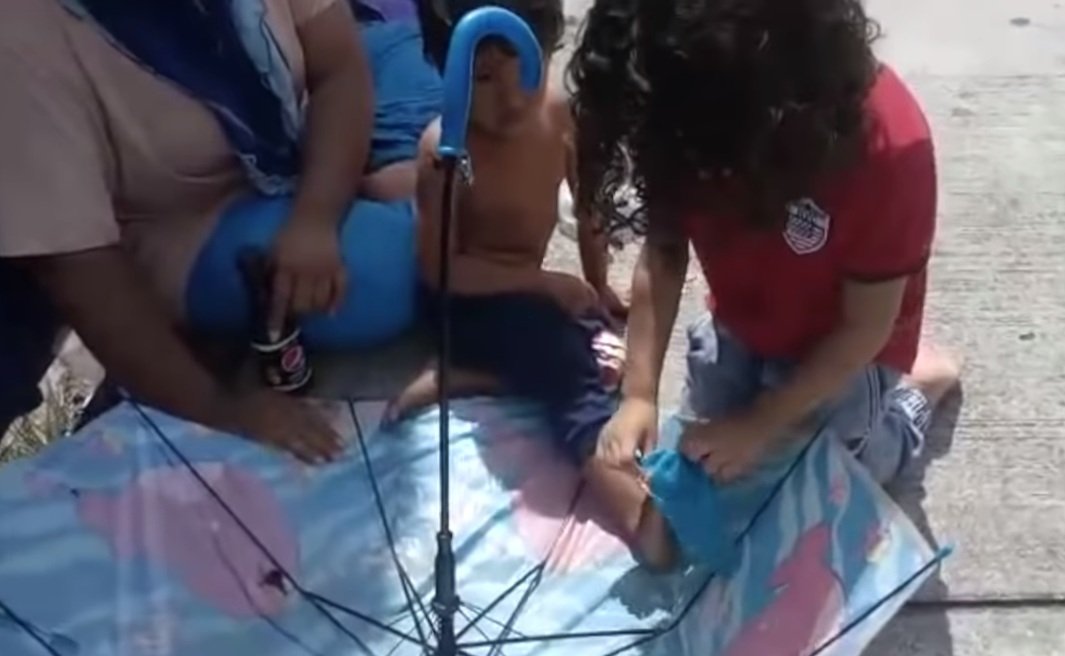 Cheikh put the shoes on the boy himself l Source: YouTube/Sahouli Cheikh Faizal
Cheikh's father, Sofian, recorded his son as he walked towards the child before sitting down and taking off his own shoes.
''My son saw the young boy without shoes and made the decision himself that he wanted to help him. He showed his love for everyone there, even though they are homeless. He then went home without his shoes."
"Hopefully everybody in the world will see this positive message and we can make life better for every human being. There are many homeless people but if everybody makes a small gesture of kindness we can improve their lives," said the proud father.
This story reminds us of Garrett Johnson from the University of Tennessee, who offered two pairs of shoes to a homeless man he identifies only as "Lala."
The poor man couldn't walk because his feet were hurting from the torn shoes he had on. So, the young man decided to go to the nearest shop and bought him two pairs.
In a similar story, a group of local school children came together to build a tiny home for a 61-year-old Navy veteran, Eddie Browning, and his wife, Cindy.
Browning and his wife got a new roof over their heads, in the form of a tiny house made by a group of elementary school students and volunteers.
Please fill in your e-mail so we can share with you our top stories!