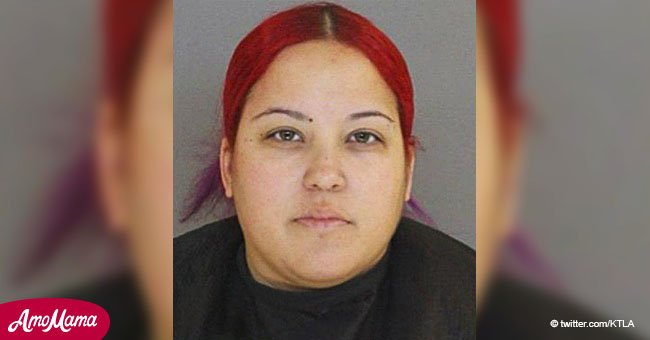 Woman charged after pouring water on sleeping baby as 'payback' for waking her up
A Sumter County was arrested after she posted a disturbing video on Facebook. The woman was charged for pouring water over the baby as punishment.
In the video, the baby's mother poured water twice over the sleeping child.
Caitlin Alyse Hardy, 33, a South Carolina resident was arrested on Wednesday after she poured a bottle of water over her baby girl's face. The incident occurred while the 9-month-old infant was asleep.
However, Hardy didn't perform the horrendous task without recording it. Police found her because she posted it on social media last Saturday.
The woman revealed in the post that the waterboarding was "Payback for waking me up all kinda times of da night." The Sheriff's Office said, "After being poured with water the second time, the infant woke up coughing."
A number of people who saw the post reported the incident to police. Screenshots from the video post were circulated on social media.
The police charged Hardy with cruelty to children. She was, however, released from prison after she posted a $1,500 bond.
In a statement, Sheriff Anthony Dennis said: "The charge against this defendant will be prosecuted to the full extent of the law." The Sheriff's Office said it notified the county's Department of Social Services "for the benefit and safety of all children in this home."
In a separate case on Wednesday, Tiara Dillon, 26, was taken to prison on suspicion of leaving her two children inside a freezing car in Kansas. The two and three-year-old were left alone for up to four hours while she drank at the Playerz Sports Bar in Lawrence.
Her drinking spree started on Tuesday night from 9:30 p.m. and she only returned to her vehicle at 1:30 a.m. when the staff threw her out for making erratic remarks. However, she went back to the bar when her car wouldn't start.
Employees then alerted police who discovered the children in her vehicle.
Please fill in your e-mail so we can share with you our top stories!