Late ESPN host Stuart Scott's daughters reportedly fighting for control of father's remains & money
Legendary ESPN host, Stuart Scott died four years ago, and now his daughters are in court fighting for control of his remains and asking for accountability over his finances.
According to The Blast, Taelor and Sydni Scott allege that the people in charge of their father's finances have refused to hand over his remains and are ignoring the financial needs of his family while funding the lavish lifestyle of his former girlfriend.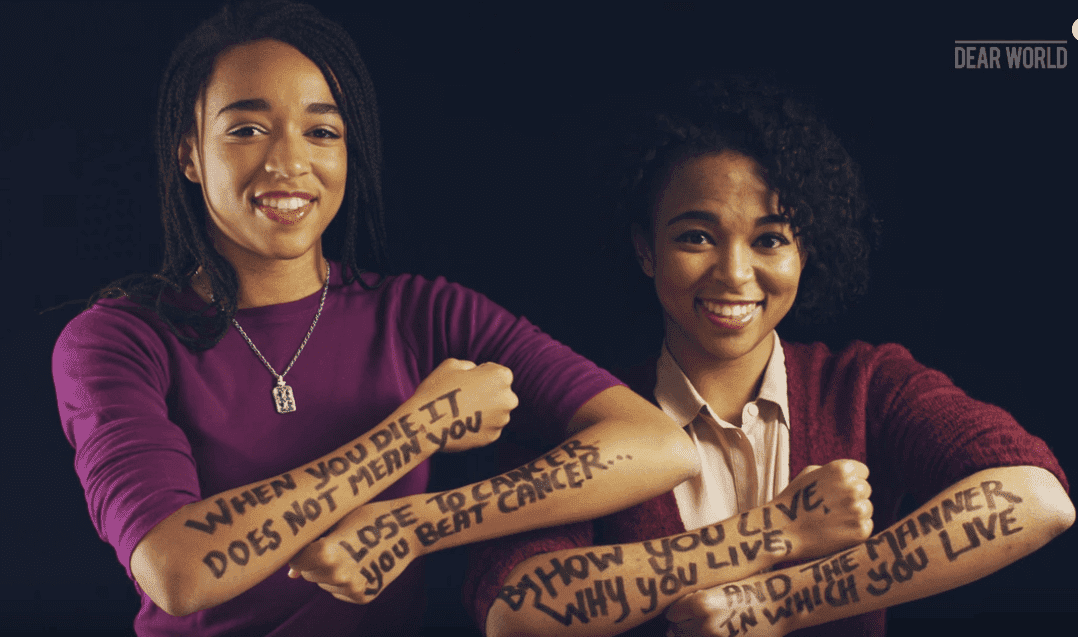 The media outlet obtained court documents detailing the girls' suit against their aunt, Susan Scott, and Charles Silver, co-trustees of the Stuart O. Scott Family Trust.
Taelor and Sydni's main complaint in the suit is that Susan and Charles continue to hold on to their father's remains and the sisters ask that it be handed over to them as soon as possible.
Taelor and Sydni also claim that the co-trustees have failed in their responsibilities several times, according to the suit.
Forever will be "cooler than the other side of the pillow." RIP Stuart Scott. pic.twitter.com/T7fjE6IxHQ

— The Players' Tribune (@PlayersTribune) January 4, 2019
Not yet creating an official estate, failure to properly account for $800,000 worth of assets and giving their mother and Stuart's ex-wife, Kimberly, a check that bounced, are some of those listed lapses.
Taelor and Sydni also imply that the trustees have not been accountable with their father's finances. They claim that Susan and Charles gave Stuart's former assistant $14,000 for floor installation in her home.
They also claim the trustees have been funding the lavish lifestyle of their father's former girlfriend.
Stuart Scott's greatness will always be remembered.

We all miss you. pic.twitter.com/wxAQlFteR9

— ESPN (@espn) January 4, 2019
Even more heartbreaking are the girls' allegations that the trustees told them to get a job when they asked for financial assistance with college.
In their lawsuit, Taelor and Sydni are not asking to take over control of their late dad's finances or businesses, but they are suing for unspecified damages.
A FATHER'S LOVE
While alive, Stuart never hesitated to express his love for his daughters. During the 2014 ESPY Awards a few months before his death, the "SportsCenter" host accepted the Jimmy V Award and in his emotional acceptance speech, said:
"The best thing I've ever done, the best thing I will ever do, is be a dad to Taelor and Sydni. I love you guys more than I will ever be able to express. You two are my heartbeat. I am standing on this stage here tonight because of you."
One year after his death, in January 2016, Taelor and Sydni, then 20 and 16 respectively, filmed an emotional tribute to their father, and in an accompanying letter, wrote:
"From you Dad, we've learned to reach for the fight we possess inside and apply it with passion to our lives. It was through your vulnerability, that you taught us the real value of strength in never giving up."
A WORTHY LEGACY
Known for his iconic catchphrases like "booyah!" and "as cool as the other side of the pillow," and his perfect blend of sports and entertainment, Stuart was first diagnosed with cancer in 2007.
He beat the disease back then, and again in 2011 when he was re-diagnosed, but that was not the case with his third diagnosis in 2013. Stuart died on January 4, 2015, at the age of 49.
Before his death, the Chicago-born journalist was a staunch cancer awareness advocate and is widely remembered for his words:
"When you die, it does not mean you lose to cancer. You beat cancer by how you live, why you live and the manner in which you live."
SportsCenter will never be the same without Stuart Scott #RIP pic.twitter.com/y3dCexw5d3

— NOTSportsCenter (@NOTSportsCenter) January 4, 2019