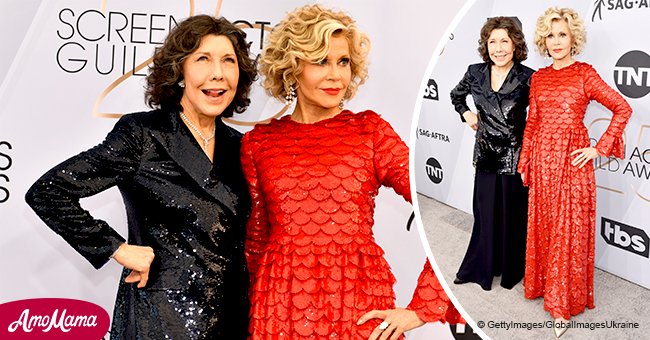 Jane Fonda flaunts $3m diamond ring while posing in a sparkling dress with Lily Tomlin
Jane Fonda stepped out with her co-star at the Screen Actors Guild Awards (SAG) and the two women were dazzling. Fonda's diamond ring was a sight to behold.
The "Grace and Frankie" actress wore red for the occasion. Co-star Lily Tomlin, 79, adorned a sparkling black blazer and a black skirt. They took photographs side by side.
Fonda's red ensemble was a sequined long-sleeve dress that was fitted at the top and fell loose from her midsection. She wore her blonde locks in her signature wavy bob.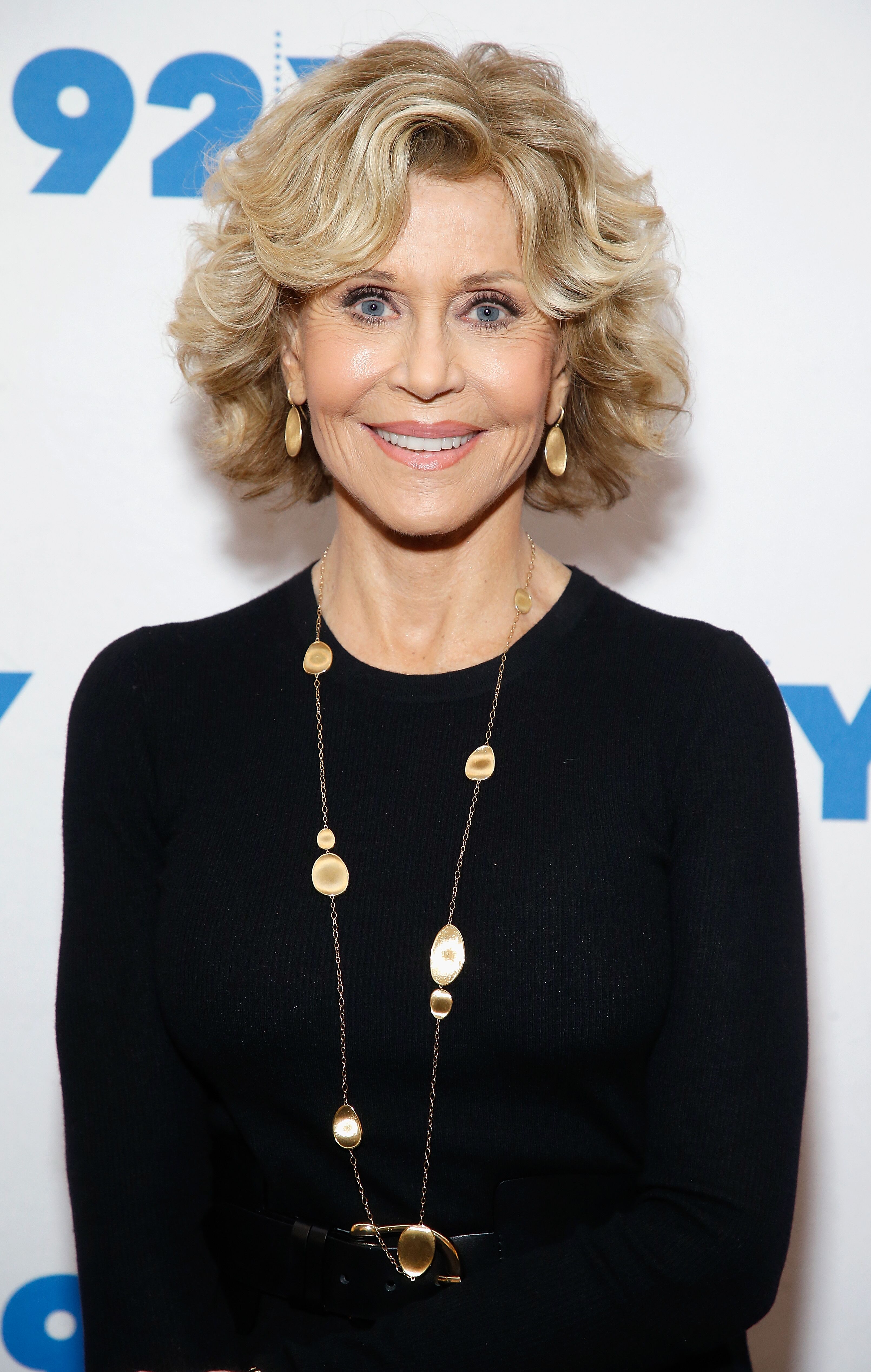 Source: Getty Images
Both ladies were nominated for Outstanding Performance by a Female Actor in a Comedy Series at the awards show. The event took place at Los Angeles' Shrine Auditorium.
Fond, 81, outdid herself with one accessory piece which she wore on her left middle finger. Holding her hand on her hip, she showed off a diamond ring valued at $3 million by PageSix.com.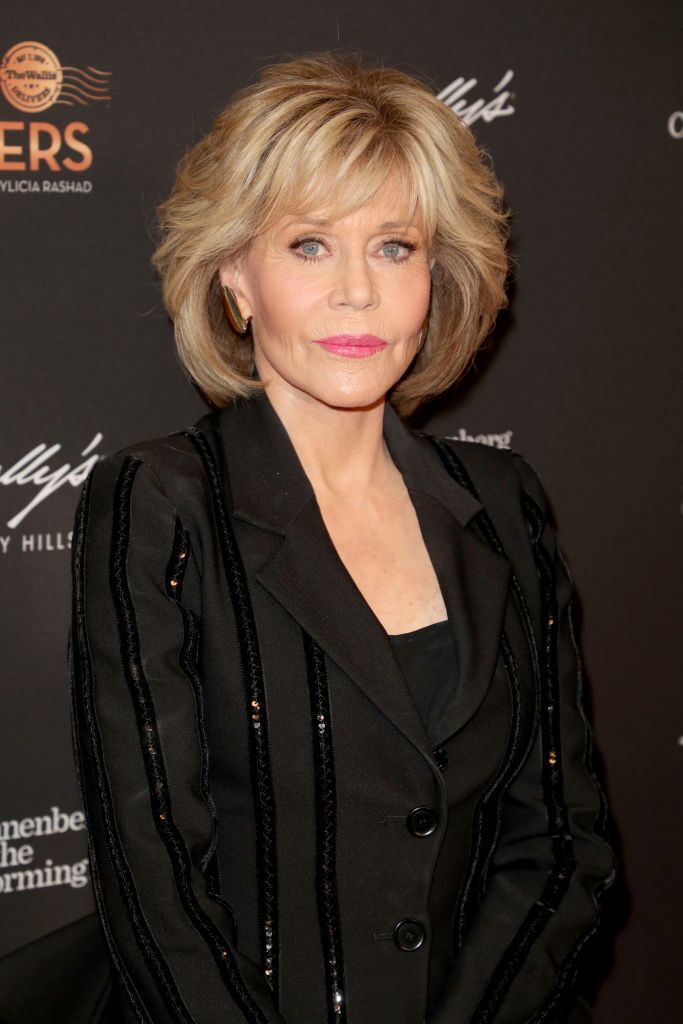 Source: Getty Images
The ring is identified as a Gismondi piece. The Italian ring spots a teardrop shape and contains 20 carats. Fonda paired it with one other jewelry piece: chandelier earrings worth $396,000.
Unfortunately, neither of the women got the prize in their category. Rather, Rachel Brosnahan picked it up for her role in "The Marvelous Mrs. Maisel."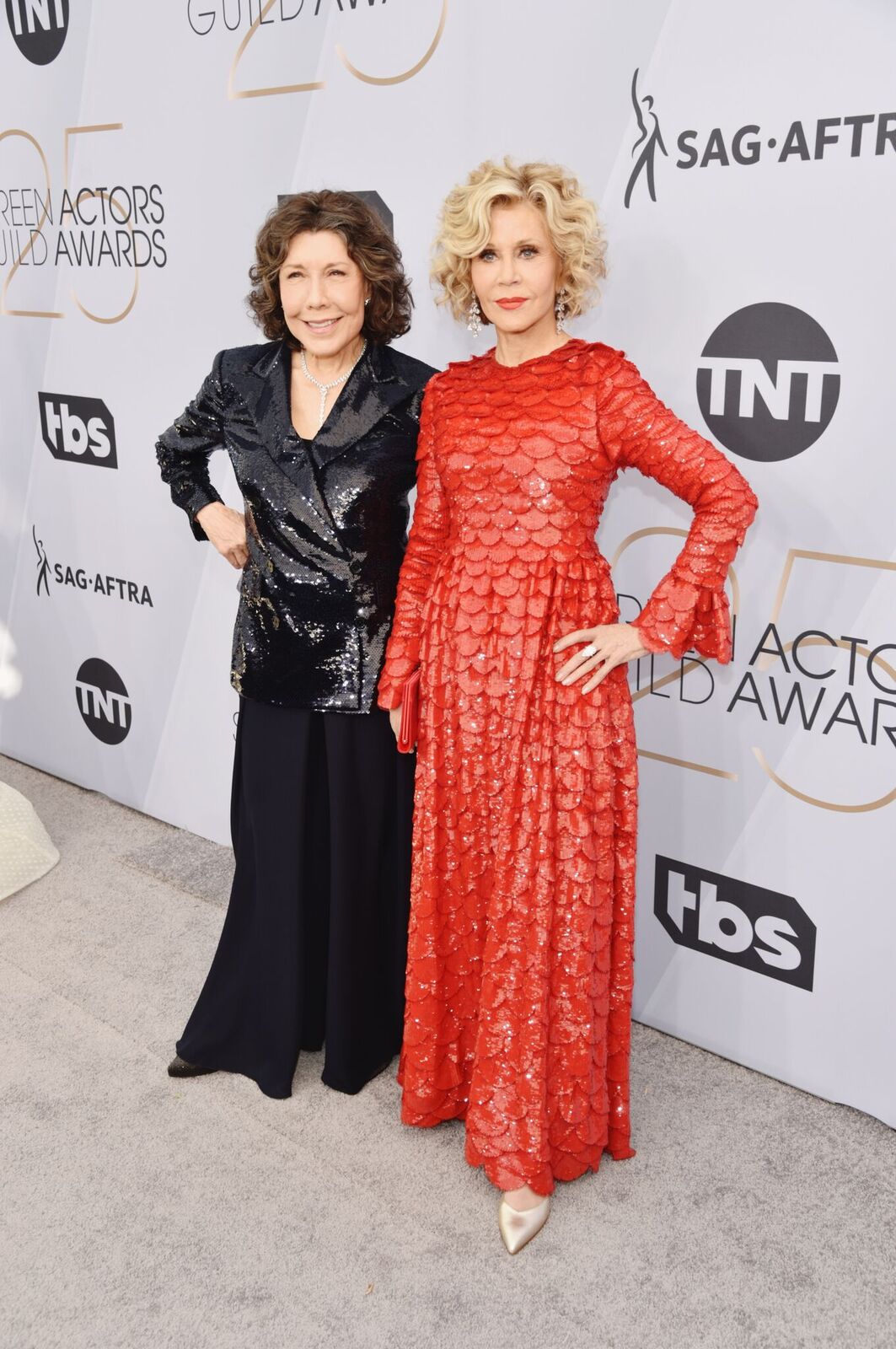 Jane Fonda and Lily Tomlin at the SAG Awards 2019 | Photo: Getty Images
The pair's Netflix show returned for a sixth season earlier this month. It stars the two women adjusting together after their husbands both leave them to be with each other.
In a recent episode, Fonda receives a unique gift from a friend who has just passed away. She and Tomlin went onto the "Ellen DeGeneres Show" to talk about it.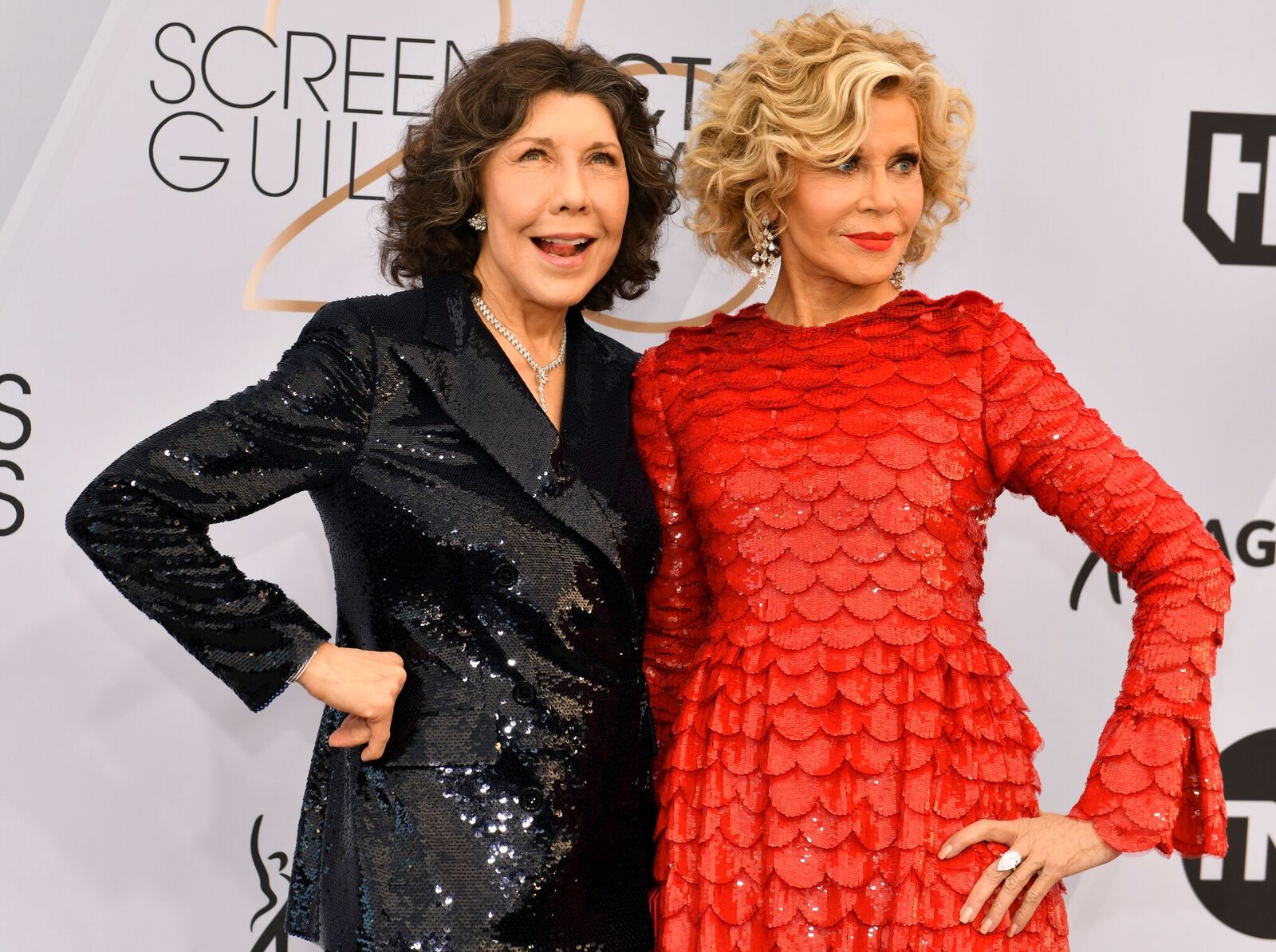 Jane Fonda and Lily Tomlin at the SAG Awards 2019 | Photo: Getty Images
At first, the host is tentative to use the word "vibrator," but when a picture comes up on the screen, she concedes. Fonda meanwhile is eager to get into the episode's storyline.
She revealed that after the episode aired, a real company reached out to Fonda and Tomlin to have them as spokespeople for their vibrators. Tomlin suggested that Fonda wanted to do it and she had to stop her.
Please fill in your e-mail so we can share with you our top stories!