'Jeopardy!' host Alex Trebek's daughter has grown into a real beauty
Alex Trebek has a beautiful daughter, Emily,  that is as far removed from being a television host as one can get but still manages to involve her loving dad in her career.
Award-winning Canadian-American "Jeopardy!" host, Alex Trebek, is a proud father of two children, 29-year-old Matthew, and 27-year-old Emily, with his second wife, Jean Currivan, a real estate project manager.
The icon Trebek has been working in broadcast news since 1961, hosting many different shows like "The Wizard of Odds," "Double Dare," "High Rollers," "Battlestars," "Classic Concentration," and "To Tell the Truth."
His eldest child Matthew has no interest in Hollywood and has instead opened a Mexican street food restaurant in Hamilton Heights, Harlem, called Oso. His mother is a keen investor in his project.
LMU graduate Emily, however, has a knack for renovating and selling old houses, something known as "flipping" in the real estate world. But it's her fixer-upper father that is a major boon to her projects, not her mother.
Before Trebek married Emily's mother, he purchased a mountain North of the sunset strip on which to build their dream home, saying:
 "I built my chalet in Canada and renovated three or four houses, so I can do a lot of the work myself..."
Emily has certainly evolved into a beautiful woman but she proves that she is not just a pretty face, working hard in her chosen field and following her dreams. 
Emily has also appeared with her father on "The Talk's 'Who's Your Daddy' " week series in 2014 with the host,  Sharon Osbourne.
Having watched her father fix all sorts of things around the house while growing up, she always knew she wanted to be an architect, saying:
"Overall, I learned a lot from him. I love knowing how to do things on my own, but I'm nowhere near dad's level. He saved a bunch of money with his advice and guidance."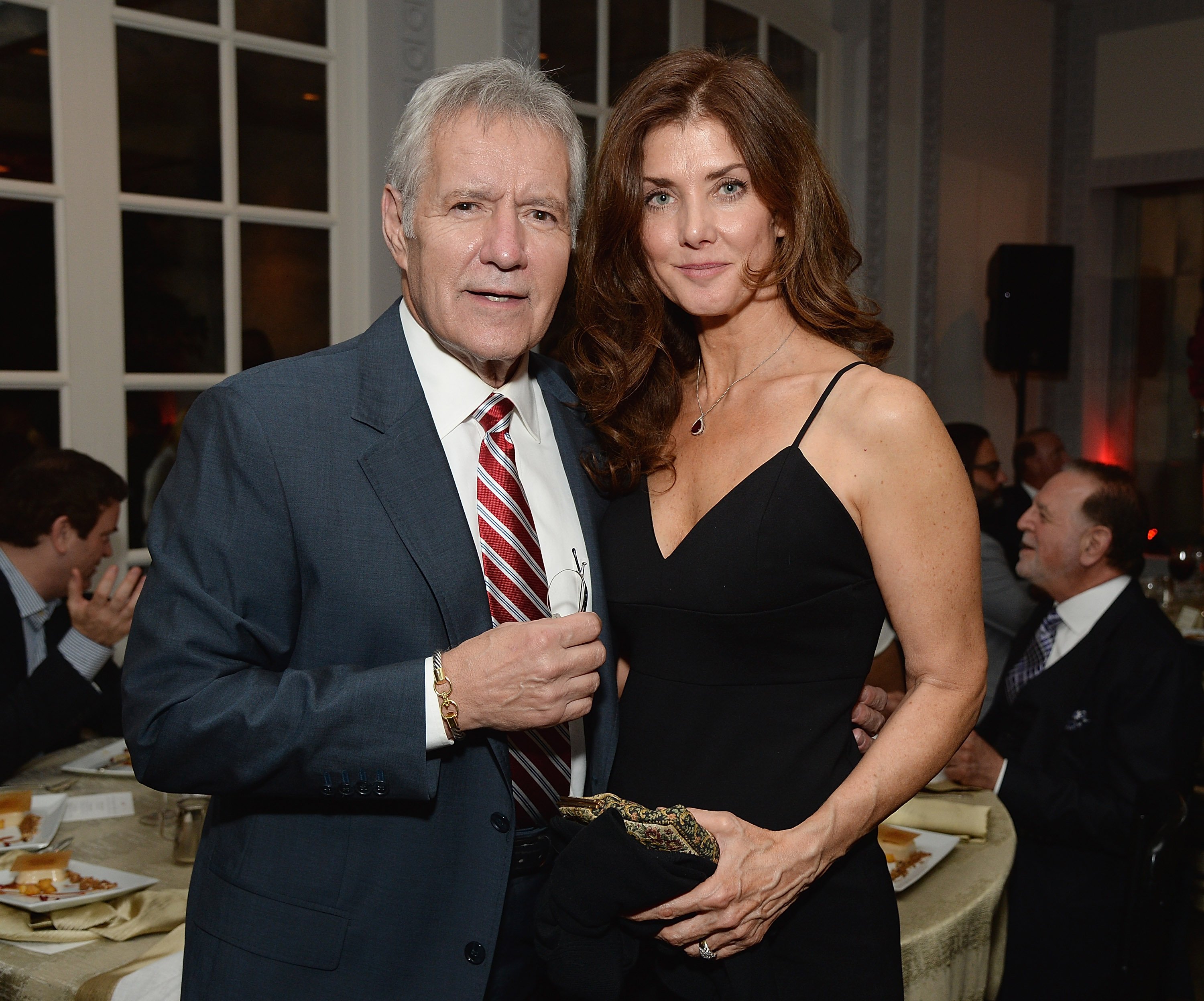 Trebek recently joked that his one regret about marriage is that he didn't meet Jean when he was younger. The couple has been together 29 years, with Trebek a good 24 years older than her.
Their difference in age has clearly not affected the love they share for each other or their children, with each of them making their own way into the world with the support of their family.