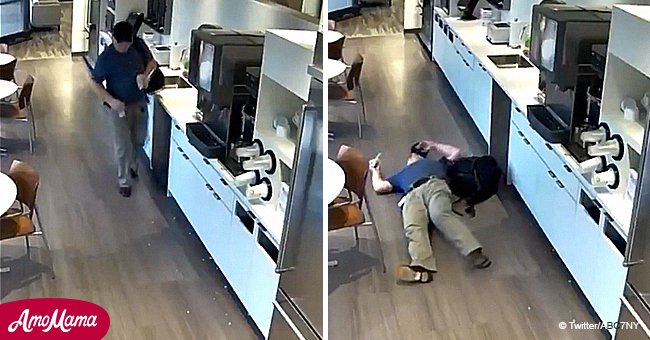 Man caught on camera doing a fake 'slip and fall' at a company in NJ (video)

Alexander Goldinsky may be facing jail time; the 57-year-old man is seen in a surveillance video faking a fall at his former workplace.
The video clearly shows Goldinsky throwing a cup full of ice on the floor and then tossing it away, the young man walks back to the ice, carefully took his next step, and then falls.
In the video released by the Middlesex County Prosecutor's Office, the whole incident happened at a cafeteria, just by the soda machine. Alexander slips on his back, with his cap flying off his head, then he waits there to be discovered.
When discovered, he filed a claim for an ambulance and treatment at the hospital for injuries he claimed to have received after the fall. The act took place last year in Woodbridge, New Jersey; a company Goldinsky worked as an independent contractor.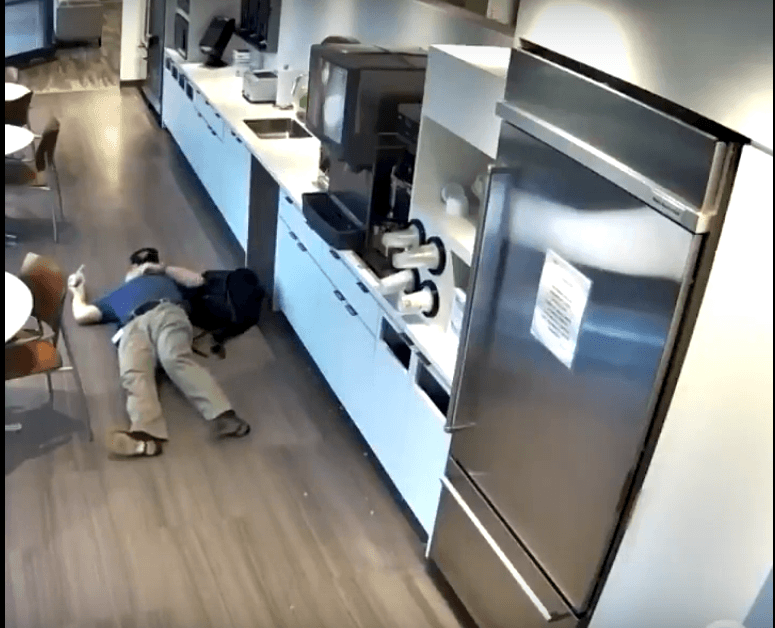 57-year-old NJ Man, Goldinsky fakes workplace fall for insurance claim at an unidentified Woodbridge company | Photo: YouTube
Knowing pranks could backfire sometimes, the prankster who is a resident of Randolph, New Jersey was arrested on the 15th of January with prosecutors charging him with insurance fraud and theft by deception. In an interview, after he was released, Alex said about his arrest and charges:
"Yes I was brought to the police department," and when he was asked about the footage showing him throw ice on the floor, Goldinsky said: "I didn't do it, it was a mistake."
When pressed for more answers, he went on the defensive, saying he won't say anything without his lawyer. The 57-year-old would be appearing before a judge in February.
Prosecutors have said it is still an open investigation and ask anyone with valuable information to call them. Attorney General, Gurbir Grewal has taken the pursuit of insurance fraud as top on his priority list across the state of New Jersey. Which means he is very much invested in this case moving forward.
Please fill in your e-mail so we can share with you our top stories!