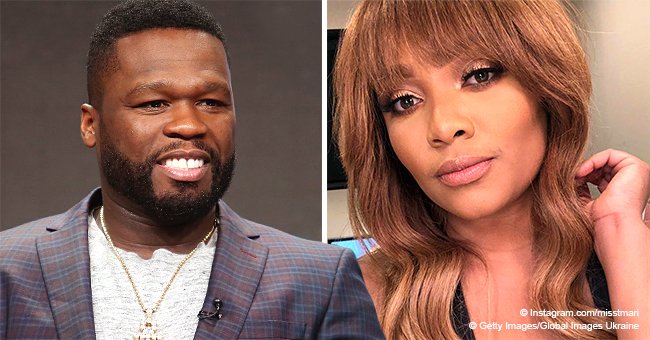 50 cent gets a comedian to demand payment from Teairra Mari after her failed porn lawsuit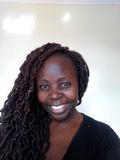 50 Cent chose an unusual way to get "Love and Hip Hop" star Teairra Mari's attention as he demanded his court-ordered $30,000 from their lawsuit: he hired a comedian.
No one does petty like 50 Cent.
Last year during the Christmas holidays, Curtis James Jackson III – more popularly known as 50 Cent – followed the trend of many celebrities and shared a photo of his Christmas tree. The tree stood out and garnered many comments not because of its size, but because of the rapper's choice of ornaments.
50 decked out his tree not with traditional Christmas fanfare, but his ex's shoes. High-end shoes, if the photo is anything to go by.
"I couldn't find the balls for my tree, so my ex['s] old [expletive] [had to] a work," said the rapper. The "ex" in question may be Shaniqua Tompkins, who is the mother of his firstborn son, Marquise. Shaniqua and the "Power" executive producer have been at each other's throats for some time now, and for the most part it played out on social media.
50 Cent's latest target is "Love and Hip Hop: Hollywood" star Teairra Mari. According to The Blast, it all started when Teairra filed a lawsuit against her ex-boyfriend and 50 Cent, claiming that the two engaged in a plan to "sexually objectify, threaten, intimidate, humiliate and degrade her."
In a press conference with her attorney, Lisa Bloom, Teairra alleged that her ex Akbar Abdul-Ahad logged into her Instagram account and posted a sexually explicit video of the star. When she took the content down, 50 Cent reportedly posted it on his own page, and even added a filter for a more dramatic effect.
Unfortunately for Teairra, the judge dismissed all claims against the rapper and ordered her to pay a total of $30,618 to cover his legal bills. 50 didn't waste any time. The Blast reported that the "Up In The Club" artist had a special message for his accuser after they reported his win, "Now Teairra you can cough up the money or you can go with R. Kelly and [expletive] in a bucket."
"I WANT MY MONEY NOW!"
Since then, 50 has used a series of posts to demand his money. "Look Teairra it's been a whole weekend. I WANT MY MONEY NOW! You ain't got 30k. Call your boo tell him you need 30," said the rapper after he won the lawsuit.
He's also shared photos of Teairra, gone after her lawyer, and threatened to get her "Love and Hip Hop" paycheck if she didn't pay up. For his latest ploy, he employed the services of Los Angeles-based comedian and YouTuber James A. Jefferson Jr.
In a clip shared to his Instagram page, Jefferson jokingly acted as the rapper's lawyer and demanded that his client is paid immediately.
"YOU CAN GROW UP ANY DAY NOW."
Through all of this, Teairra has not spoken up on social media. However, there is one person who is not afraid to take 50 head on – his oldest son, Marquise.
It's no secret that father and son have a strained relationship. 50 once claimed that he no longer had a relationship with his look-alike son after a fan asked him about his kids. That doesn't stop Marquise from hitting back every now and then. Last year for Father 's Day, he shared a photo of "Father's Day lunch", where he was seated at a table with an empty seat next to him.
Marquise also called out his father after he insulted his mother by depicting her like a dog in an Instagram post. "See right here Shaniqua this is the life agreement you signed. See this paragraph says you can't do reality TV, ok," wrote 50.
The young Jackson was quick to come to his mother's defense, pointing out that the rapper had some maturing to do. "And y'all wonder why I don't respect him as a man or a father? You had a good run but it's over big fella lol it's been a decade. You're 40+ you can grow up any day now," said Marquise.
Please fill in your e-mail so we can share with you our top stories!