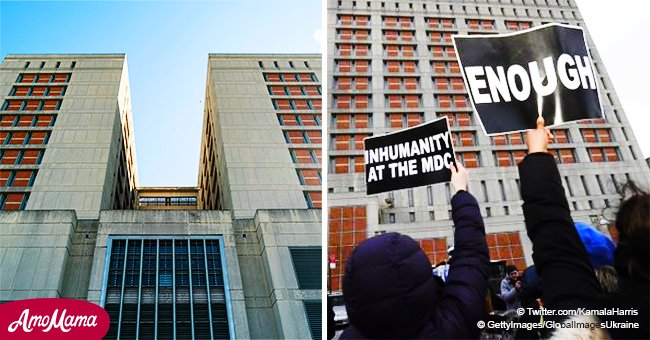 Appalling footage shows prisoners in NY's freezing jail cells begging for help

A video of feezing inmates desperately begging for help by banging on their windows has gone viral on social media, raising concerns about the prison's conditions.
The incident took place at the Metropolitan Detention Center in Brooklyn, New York, on Saturday, February 2, 2019, and was filmed by Justin Brannan.
The New York City Councilman shared the captured footage with the world and described the situation as "surreal."
PANICKING INMATES
According to Brannan, hearing the inmates trying to get people's attention was "one of the most harrowing sounds" he had ever known.
It has been reported that the inmates are being forced to withstand below-freezing temperatures in their cells due to a partial power outage last week.
With very limited power, some defense lawyers claimed to have received several calls from their clients about the situation, especially the absence of hot water and electricity.
Paralegal Rachel Bass of Federal Defenders stated that the inmates are scared and don't have access to extra blankets nor have the means to buy more clothes.
A DANGEROUS GAME OF HOT POTATO
The Bureau of Prisons, however, denied that cells were lacking heat and hot water and explained that the power outage was connected to issues experienced by Con Edison.
The inmates are being forced to withstand below-freezing temperatures in their cells
The power company didn't waste any time responding to that statement by saying that it was the detention center's fault since it was an internal problem, and their technicians would have to fix it.
Temperatures at the facility, which houses 1,654 inmates, have reportedly been as low as 49 degrees, and protesters have already gathered outside the building holding signs with the words "Torture at the MDC."
DEADLY CONSEQUENCES
Americans have been suffering quite a lot due to the terrifying polar vortex, which has already claimed several lives. Gerald Bez, an 18-year-old University of Iowa student, was one of those victims as he was found unresponsive on campus.
Bez was found behind the Halsey Hall by the campus police and was immediately rushed to the nearest hospital where he was later pronounced dead.
Although the cause of death is yet to be revealed, authorities believe the youngster may have succumbed to the freezing low temperatures.
Please fill in your e-mail so we can share with you our top stories!