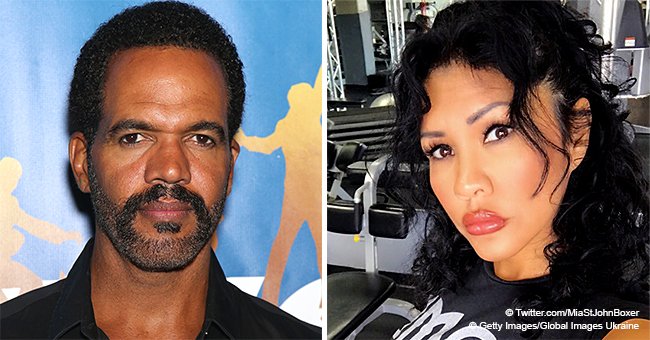 Kristoff St. John's ex-wife blames hospital for the actor's and their son's death

A fuming Mia St. John, Kristoff St. John's ex-wife accused the hospital that treated the actor for his death. She and Kristoff also sued the institution years ago over their son's death.
The late Kristoff St. John's ex-wife, Mia St. John is pointing a finger at the hospital that treated him days before he died. That finger was also pointed at the same hospital a few years back following the suicide of their son.
WHY MIA BLAMES THE HOSPITAL
Following news of Kristoff's death, Mia sent an emotional tweet blasting Long Beach's La Casa Mental Health hospital for its role in the death of the actor.
"THEY KILLED MY FAMILY"
In her tweet, she blamed the facility for St. John's death as well as the death of their 24-year-old son in 2014. Julian St. John was being treated in the facility when he took his life. His parents sued the hospital for negligence. They claimed Julian didn't get the best care and was even provided access to the plastic bag he used to end his life. The case resulted in an out of court settlement.
According to news reports, Kristoff checked into the same institution weeks prior to his death. He was nursing his depression which was a result of his grief over his son's death. He had just been released a few days before he died.
HER EMOTIONAL TWEET
Due to the hospital's involvement in two of her family members' death, Mia's first instinct was to blame the institution for both deaths. She tweeted the following but later deleted it.
"THAT HOSPITAL KILLED OUR SON @TheArtofJulian THEN MY HUSBAND @kristoffstjohn1 THAT'S WHAT HAPPENED! THEY KILLED MY FAMILY"
NOT OVER HIS SON'S DEATH
Kristoff appeared to be wallowing in darkness at the time of his death. His final tweet on January 21 spoke of his still unwavering torment over his son's suicide. He retweeted a message speaking of the loss of a child and how the pain is only relieved when the parent joins the child. He replied to the tweet by writing,
"Never a truer word was spoke. Thanks for posting this."
Though Kristoff was trying to fight his demons by seeking treatment, his untimely death raises questions. In 2017, he was treated for mental illness after he attempted to end his life with a gun.
His actual cause of death has not been revealed pending results of further tests. For now, it is believed he died of alcohol abuse with no signs of foul play.
Please fill in your e-mail so we can share with you our top stories!