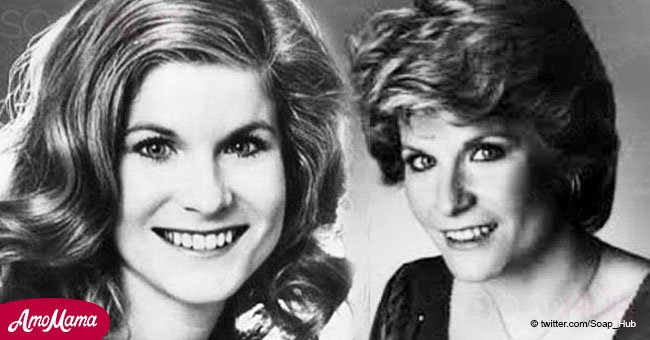 'Lies and blackmail. Great stuff': Late Candice Earley about her character, Donna Beck
Candice Jean Earley was most famously known for her portrayal of Donna Beck in "All My Children."
Earley, who passed away at the age of 68 on January 31, 2019, first landed the role in the late seventies. She was written out of the show in 1992.
In an interview more than two decades ago, Earley talked about her time on the show and all the struggles Beck had to endure.
At the time, she told Chuck Davis from The Oklahoman that Beck has been going "through the worst that any mother could go through." She added:
"My character was a teen-aged prostitute when she came on the show and is now the hard-working, loving mother of a teen-aged daughter and wife of the true love of her life."
She explained that the natural father of Beck's step-daughter came to town and that Beck was trying to keep the man away from her children. She said:
"Lies and blackmail and attempted murder on both sides. Great stuff. So, I really have been busy on the show for the last year or a little longer."
Earley eventually left the cast of "All My Children" in 1992 but returned in 1995 and 2005 for special appearances.
During her time on the show, Earley won an award for the Most Exciting New Actress. A year before leaving, she became engaged to Robert Nolan, a businessman.
The couple had dated for seven years but Earley "protected him from publicity," even though Nolan "kind of enjoys" the attention.
She was looking forward to moving to Arkansas with Nolan and said it was a wonderful town. "I'm crazy about it and crazy about the people who live there."
She vowed that her career would be over once she tied the knot and that she would prefer to focus on her family from then on:
"When I get married, that will pretty much be it for my career. I would like to go back to the show for a few days here and there. Christmas, for instance. That, of course, will be their decision."
Earley was diagnosed with multiple system atrophy back in 2011. She passed away, surrounded by her loved ones, after an eight-year battle with the illness.
Please fill in your e-mail so we can share with you our top stories!