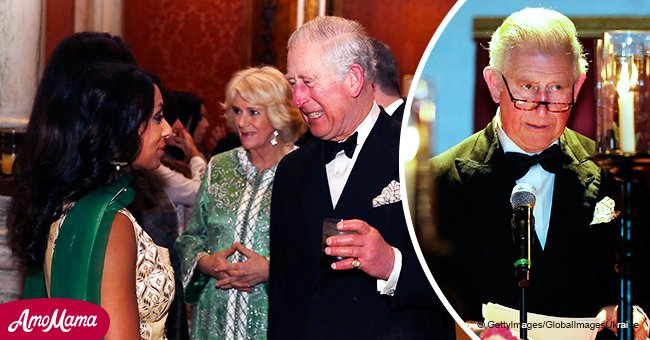 Camilla, Duchess of Cornwall, dazzles in an extravagant sparkly gown at Buckingham Palace
The Duchess of Cornwall ended a busy day looking stunning while hosting an event at Buckingham Palace on Tuesday.
Camilla and Prince Charles hosted the grand evening event for the British Asian Trust and met cricketer Isa Guha.
Radiant in a floor-length gown, Camilla wore the green sequins dress with an eye-catching, sparkling trim with grace. Accessorizing with glamorous Cleef Van & Arpels drop earrings and voluminous blond hair Camilla's look was complete.
Prince Charles and a group of British Asian business leaders founded The British Asian Trust in 2007. Their aim is tackling growing poverty in South Asia.
On Tuesday evening the British Asian Trust announced the launching of a new fund, geared toward helping women and girls in South Asia.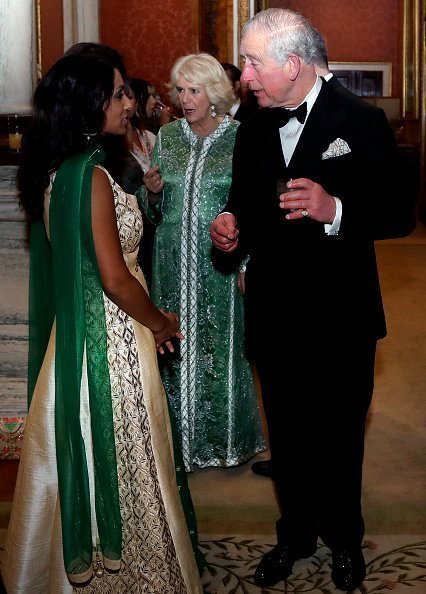 Prince Charles and the Duchess of Cornwall host the British Asian Trust Dinner at Buckingham Palace on February 5, 2019 in London, England.| Photo: Getty Images
With the new initiative, they are looking to create new social finance products which can fund programmes focused on female economic empowerment in the next five years.
Also in attendance was International Development Secretary Penny Mordaunt, Health Secretary Matt Hancock, and leading British Asians.
Earlier on Tuesday, Camilla and Prince Charles paid a visit to the Supreme Court in celebration of its 10th anniversary. The couple met with the president of the Supreme Court, Baroness Hale, and judges where they toured the courtroom and discussed official business.
While speaking with Baroness Hale, the subject of Prince Charles and Camilla's trip to the Caribbean came about. The tour initially did not include Cuba but rumored since the court circular of November 14, 2018, that read:
"The President of the Republic of Cuba called upon The Prince of Wales at Clarence House."
Now apart from the Anglo Caribbean, they would be adding Cuba to the list, although it is yet to be confirmed by Clarence House. It will be the first time that a royal couple visits Cuba, and Camilla excitedly told Baroness Hale that she was "very much looking forward" to the trip. Baroness Hale added:
"She said she loved the music and was interested in the architecture. And she did make a remark about she wasn't so sure about the food."
But recently it seems that Camilla enjoys showing off the gorgeous drop earrings and stunning evening gowns. On November 2018, during Prince Charles and Camilla's trip to the Gambia, they attended a state dinner and reception with President Adama Barrow and his wife.
Wearing the same Van Cleef & Arpels earrings worth about $50,000, Camilla stunned in a white chiffon evening gown designed by Anna Valentine.
Camilla is known as the Duchess of Cornwall, or the Duchess of Rothesay, as she doesn't have the title of Princess. When Prince Charles becomes King, Camilla will be known as the Princess Consort, and not as Queen.
Please fill in your e-mail so we can share with you our top stories!