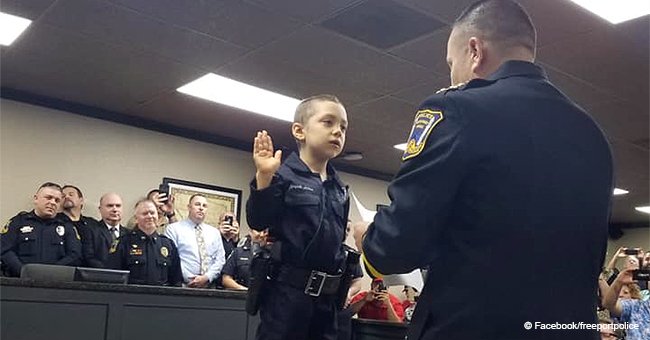 6-year-old girl with cancer told 'it's time to enjoy some life' – gets sworn in as police officer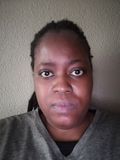 Abigail Arias is a young girl who is battling cancer and has always dreamt of becoming a police officer. On Thursday, the Freeport Police Department granted her wish.
The department took to Facebook to post images of the little girl being sworn in wearing a full police uniform.
Abigail Arias, 6, has a Wilms tumor which is a type of kidney cancer found in children. According to the Freeport Police Chief Raymond Garivey Jr., "The chemo and radiation hasn't worked and basically the family is now leaving it in God's hands and praying for a miracle."
Speaking about her ailment, Abigail said: "I have cancer. The bad guys are in my lungs. I rung the bell, but now this cancer is coming back."
Her mother, Ilene Arias, revealed, "They basically said it's time to enjoy some life." She confessed that it has been, "Extremely tough. We cried for a few weeks."
Her father, Ruben Arias stated:
"To go through this and to realize that there is nothing you can do for your kid, as a parent, it was tough. It was very tough on us."
The police chief met the young girl in December last year at the police department's "Pancakes with Santa" event. There she confessed to him that she wanted to become a police officer when she grows up.
Garivey explained why he was so drawn to her saying:
"Her terrific smile and will to keep fighting 'the bad guys' inside of her -- I wanted to make her dream come true. You have to meet her to really understand what a great and inspiring young lady she is."
Knowing that her time on earth might be limited, the police chief immediately set things in motion to fulfill her dream. He spoke to a company called Cop Stop to create a custom Freeport uniform for Abigail.
The owner of the establishment, Rick Fernandez, donated the uniform to her, along with the duty rig and gun belt. The little brave girl had her official swearing-in surrounded by her family and police officers from around the state.
Speaking about his newest colleague, Garivey said"
"She is no doubt God-sent. Her story brought peace officers from all over today into one room and it was a magical moment for all who were in attendance."
Skylah Ballentine-Brain, now-8, was diagnosed with acute lymphoblastic leukemia before she even turned 1. Chemotherapy worked for a while until in February 2012 when she received the bad news that it was back.
Skylah's family waited anxiously for three months to find a stem cell donor which was their last option. Then Samantha Perry, now-44, a mother-of-two came forward as a donor in January 2013.
In May, the same year, the little girl had the life-saving transplant. According to her parents Zelease, 40, and Matthew Ballentine-Brain, 44, Perry has "mended their family," and Skylah calls her a "guardian angel" her "second mummy."
Please fill in your e-mail so we can share with you our top stories!