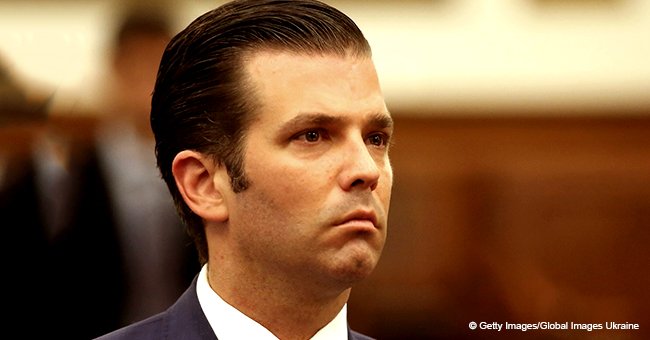 Donald Trump Jr. tries to get Jemele Hill fired after joke alluding to Malcolm X assassination
Donald Trump Jr. attempted to have Jemele Hill fired after she tweeted a joke alluding to Malcolm X's assassination.
A tweet from Jemele Hill was reportedly referred to the Secret Service. Apparently, her tweet's references to President Trump and the assassination of Malcolm X raised concerns for his safety.
In a now-deleted tweet, Atlantic staff writer, Jemele joked that Rep. Alexandria Ocasio-Cortez should have yelled "GETCHO HAND OUT MY POCKET" during Trump's State of the Union address. However, conservatives did not take kindly to her tweet.
According to Donald Trump Jr, and many conservatives the tweet heavily referenced the words of an audience member before Malcolm X was assassinated in 1965. Trump, Jr. also took to Twitter to ask the Atlantic newspaper if Hill's words were acceptable and if the magazine condoned their journalist's beliefs.
A spokesman for the Secret Service later confirmed that the tweet had been referred to the agency. However, they declined to confirm whether or not an investigation was launched.
"While the Secret Service is aware of the subject's comments, we cannot confirm or comment on the absence or existence of specific investigations. We can say, however, the Secret Service investigates all threats related to our protectees," the agency revealed.
Hill apologized for the message in a series of tweets on Wednesday. She explained that she has used the joke in other circumstances adding that she would never call for violence against Trump.
"Let me be clear: I have often disagreed with many of the president's policies, his behavior, and rhetoric, but I would never call for violence against him or any person. I apologize for breathing life into such an absurd assumption," she wrote.
"I literally have used GETCHO HAND OUT OF MY POCKET a bunch of other times on Twitter, and always in a manner where you want to escape or distract from a situation. Never in a way that was harmful or malicious," she added.
Hill switched from ESPN to The Atlantic last year. Her switch came after a brief suspension from the sports network in 2017 over tweets about the president.
Last year, Hill also got engaged. The former ESPN host took to Instagram to announce her engagement.
Please fill in your e-mail so we can share with you our top stories!