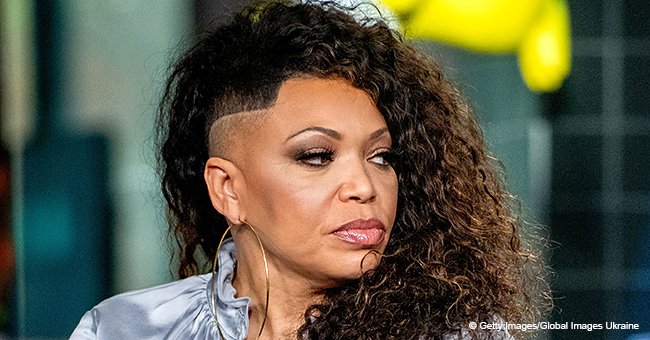 Tisha Campbell claims Duane Martin does nothing for their kids & doesn't deserve custody
Tisha Campbell-Martin has taken a sudden turn in her divorce proceedings with her estranged husband Duane Martin, saying he doesn't want anything to do with their children and does not deserve to have custody of their kids.
While the ex-couple previously agreed on joint custody of their children, Tisha Campbell-Martin has decided she was being too kind to Duane, whom she claims actually doesn't want to have anything to do with their kids. This prompted her to change her decision about custody, asking he receives none of it.
ALLEGATIONS OF BEING A BAD FATHER
According to court documents, Campbell-Martin filed a new request in their case asking for no custody for Duane, saying that she only agreed to joint custody due to her love for their sons.
"In the spirit of compromise and love for our sons, I conceded to joint custody rather than allow the Respondent to drag the children into a power struggle."
Now, however, she believes he shouldn't be given custody at all, as she is their children's primary caretaker.
"[Martin] has never shown an active interest unless it was for show or social media. When we were together, the Respondent stayed isolated in his room watching TV for hours, much of the time when the children were there. The Respondent leaves the parenting to his 77-year-old mother. The Respondent's brother does the custody exchange, school drops, medical appointments, and the occasional trip to the park with the dogs."
ALLEGATIONS OF PHYSICAL ABUSE
Prior to her plea to revoke Duane's joint custody, Tisha accused him of abusing her for years, with his last violent episode being last month. She filed a restraining order against him, claiming that he once punched her chest with a closed fist. In her statement, she wrote:
"[In December, Duane] grabbed me by my arm to try to get me in the bedroom."
Having enough, she went straight to the police about the multiple times he hurt her physically. It turns out that he has been physically, emotionally, and mentally abusing Tisha since they got married in 1996. According to her, he used to berate her about her weight and the results of her not being able to land jobs because of it.
Now that she finally spoke out about what she's been experiencing for 23 years, Campbell says it's because she can no longer live this way.
"I can no longer live in fear of retaliation ... the need [to] press criminal charges for his acts overshadows the embarrassment of making his crimes against me public through this report."
Due to her report, a judge granted Tisha a temporary restraining order, which requires her estranged husband to stay at least 100 yards away from her. This comes after their already-gruesome divorce proceedings, which has the ex-couple arguing about many things.
Please fill in your e-mail so we can share with you our top stories!