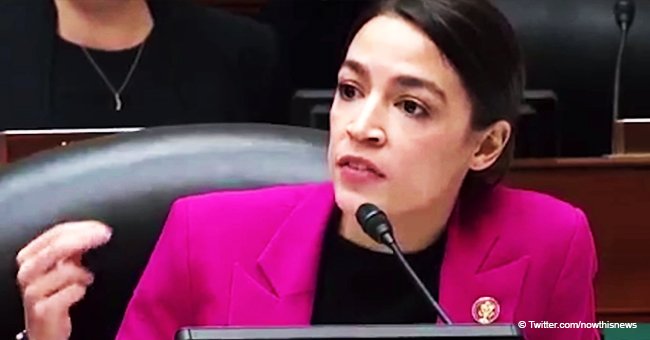 Ocasio-Cortez's emotional speech on corruption became the 'most viewed video of any politician'

Alexandria Ocasio-Cortez explained in layman's terms how campaign finance laws run using "good guy" and "bad guy" references and the video went viral on Twitter.
The Democratic New York Representative now holds the record for the "most viewed video of any politician on Twitter" for a clip which was originally posted on February 7.
Less than a week later, the view count stands at 37. 9 million. It also has around 124, 000 likes and has been retweeted almost 49,000 times. While the numbers are impressive, the content of the congresswoman's speech is what matters.
During the House Oversight Committee hearing last Wednesday, Ocasio-Cortez indulged the panel of ethics experts in a "lightning round game." Speaking hypothetically, Ocasio-Cortez would be the "bad guy."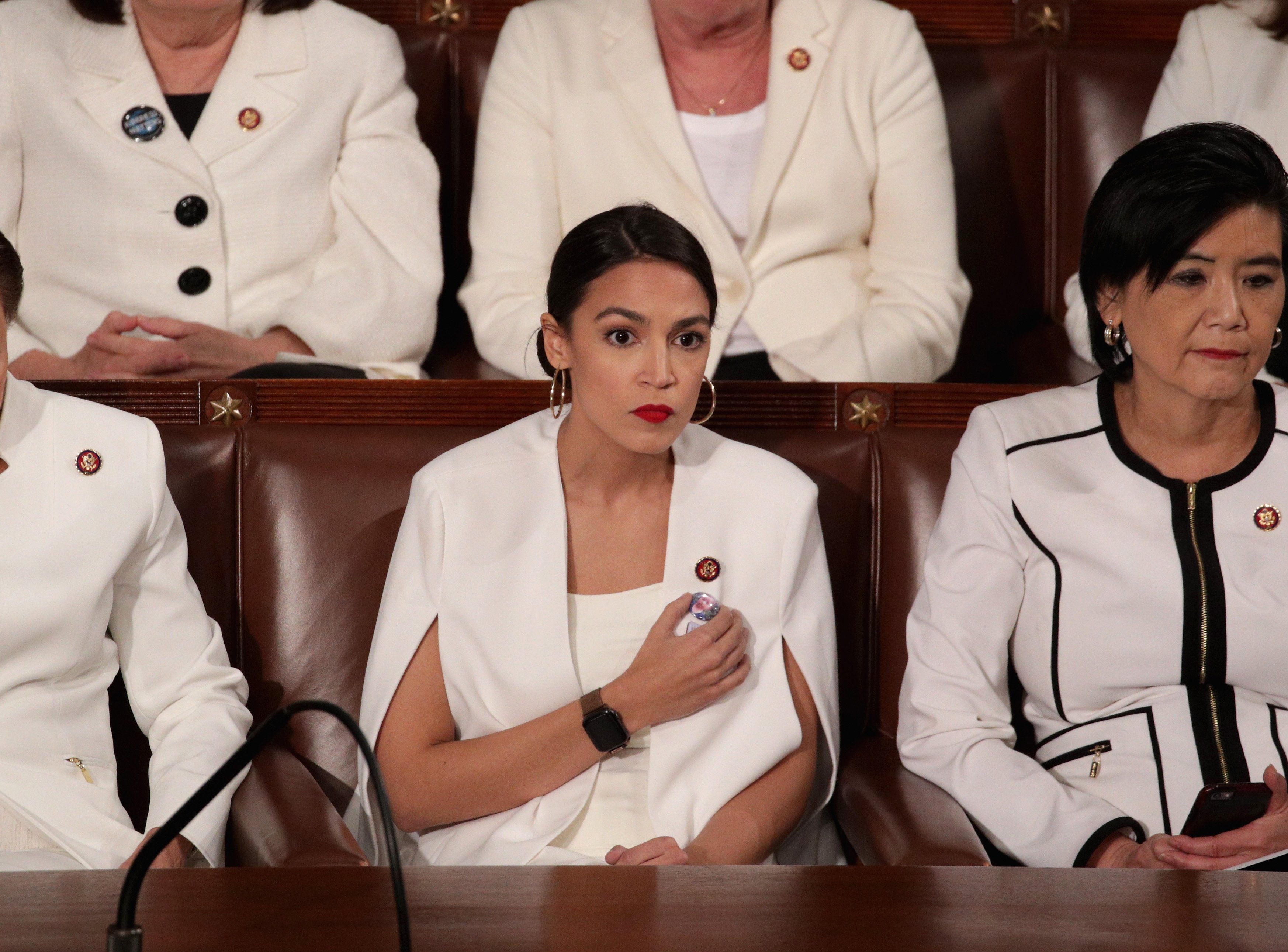 Alexandria Ocasio-Cortez at the State of the Union Speech in February 2019 | Photo: Getty Images
This "bad guy" would legally have the desire and means to put their "interests ahead of the American people" by taking money from corporate political action committees.
At least two members of the panel assisted Ocasio-Cortez as she continued. She would be able to make hush money payments to get rid of scandals, they confirmed.
Furthermore, if she wanted to, she would be allowed to write law deregulating her donors as well as buy stocks within their companies to increase her personal wealth.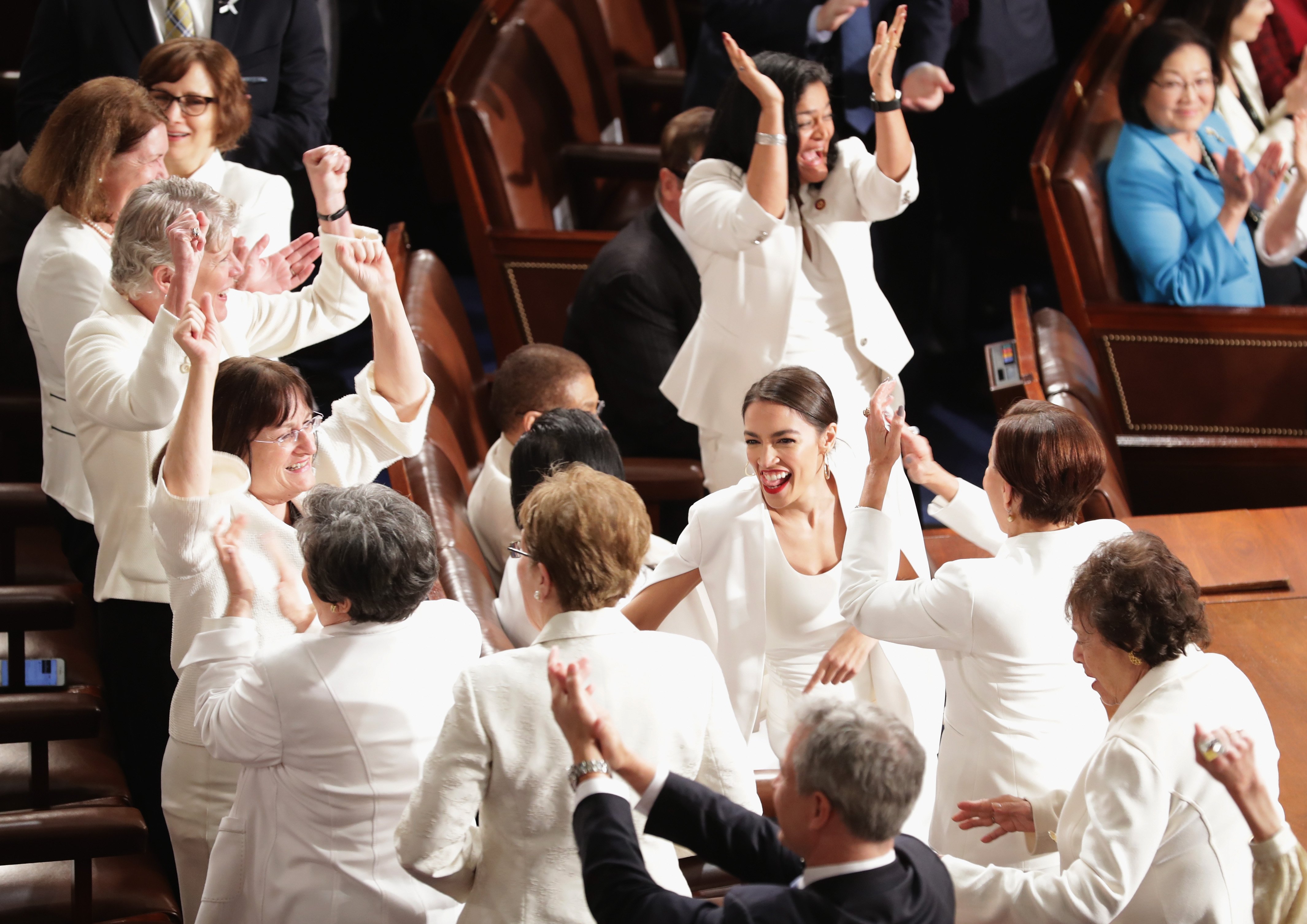 Alexandria Ocasio-Cortez at the State of the Union Speech in February 2019 | Photo: Getty Images
Ocasio-Cortez went on to explain:
"So, we have a system that is fundamentally broken. We have these influences existing in this body, which means that these influences are here, in this committee, shaping the questions that are being asked of you all right now. Would you say that that's correct?"
One expert confirmed this and Ocasio-Cortez continued:
"In relation to congressional oversight that we have, the limits that are placed on me as a congresswoman, compared to the executive branch and compared to, say, the President of the United States, would you say that Congress has the same sort of standard of accountability?"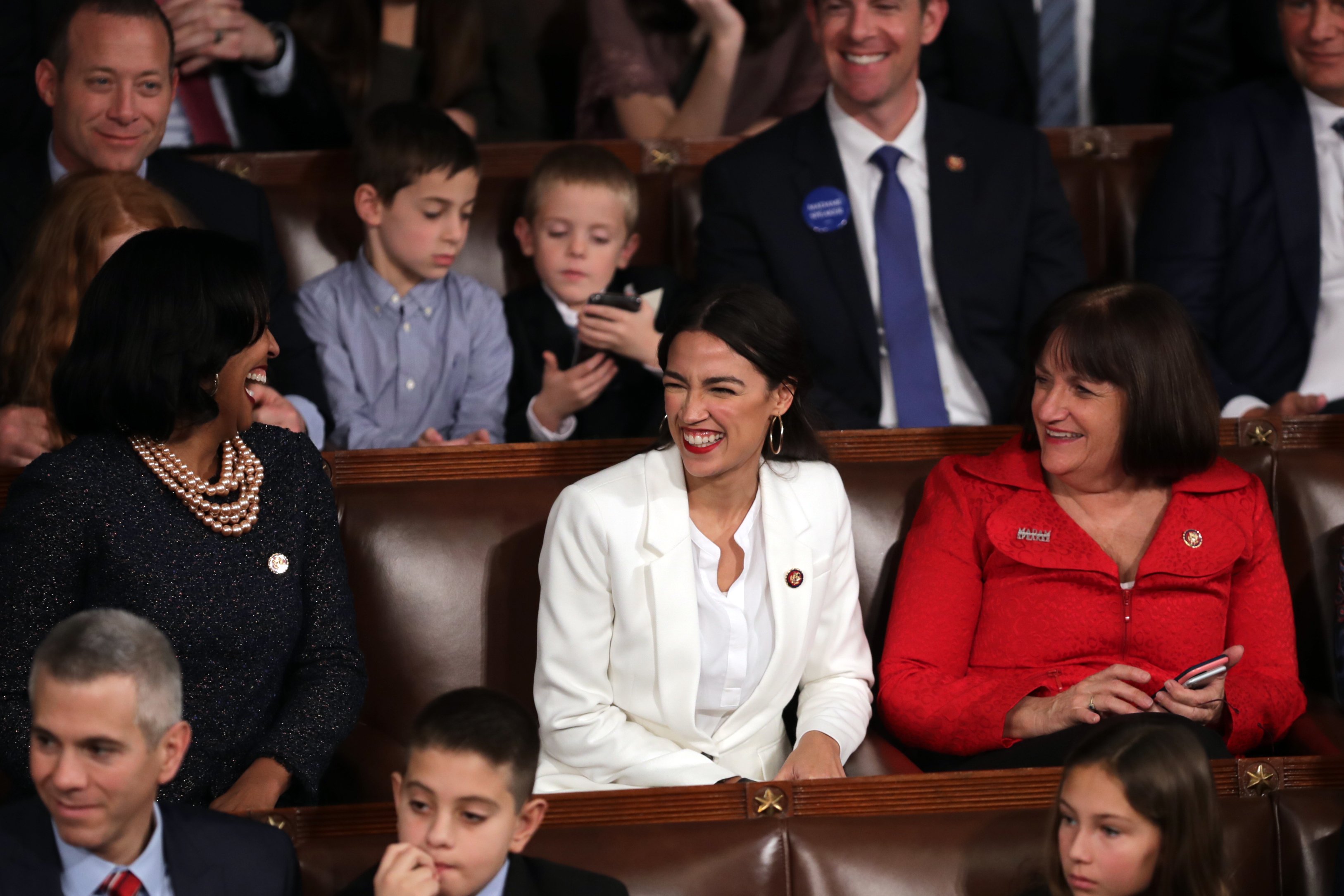 Alexandria Ocasio-Cortez among other congresswomen at Capitol Hill on January 2019 | Photo: Getty Images
Walter Michael Shaub Jr., an American attorney specializing in government ethics, responded: "In terms of laws that apply to the president, yeah, there's almost no laws at all that apply to the president."
Ocasio-Cortez concluded:
"So, I'm being held, and every person in this body is being held, to a higher ethical standard than the president of the United States."
Shaub said, "That's right because there are some committee, ethics committee rules that apply to you."
The senator wrapped up:
"And it's already super legal, as we've seen, for me to be a pretty bad guy. So, it's even easier for the president of the United States to be one, I would assume."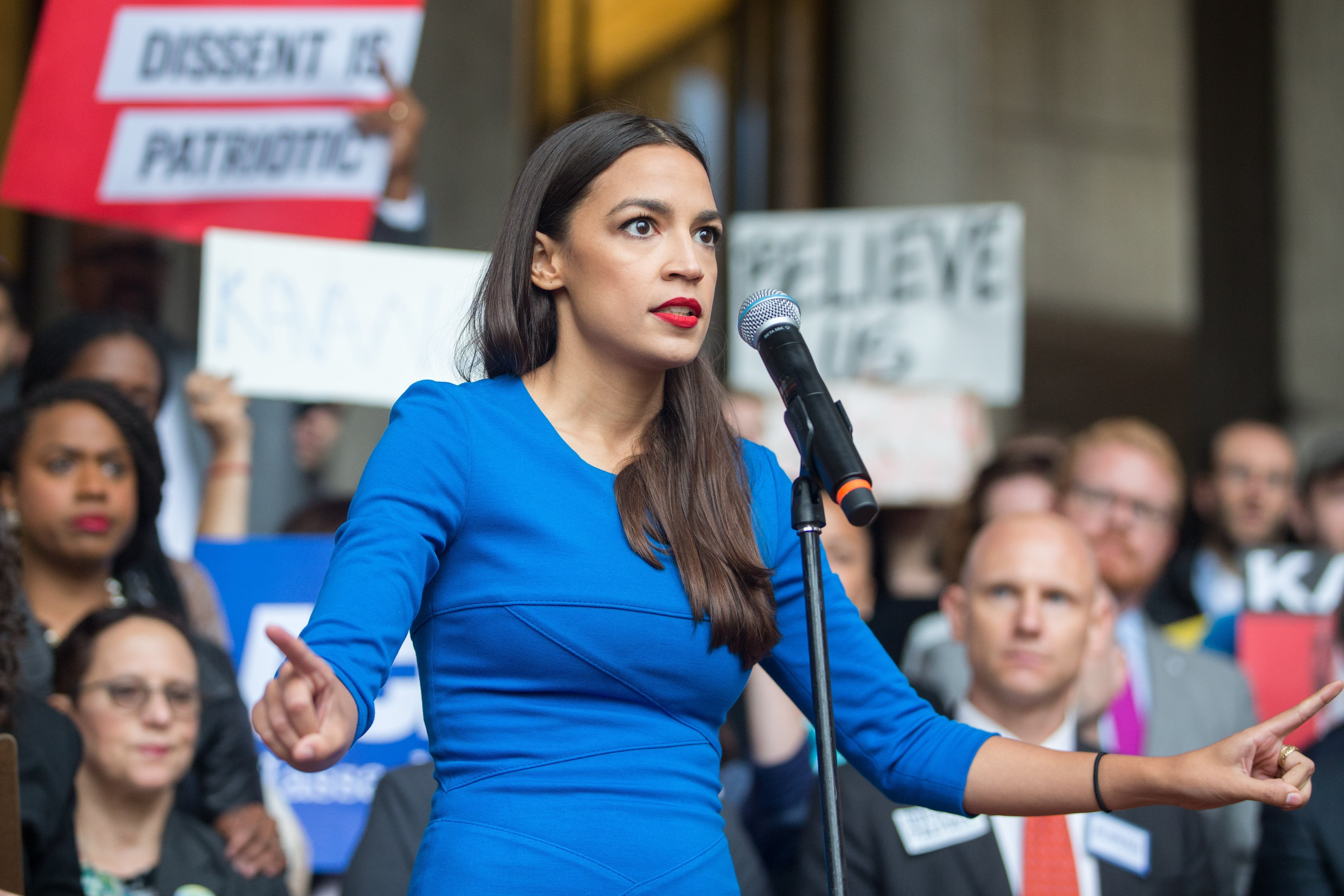 Alexandria Ocasio-Cortez giving a campaign speech | Photo: Getty Images
The clip earned its place as the 41st most-viewed Twitter video ever. In the responses to the original post, fans shared other clips of Ocasio-Cortez shaking things up on other platforms.
Earlier this week, she directly attacked Donald Trump in response to the president's criticism of her "Green New Deal" proposal. Trump called it a "high school term paper that got a low mark."
Ocasio-Cortez then addressed Trump's literacy competence by saying, "a man who can't even read briefings written in full sentences is providing literary criticism of a House Resolution."
She also hit back at the Republican party for spreading rumors about her credit rating and her past. Republican author John LeFevre said she had been evicted twice and had a bad crediting rating.
Ocasio-Cortez responded:
"This stuff is really sad. The GOP is so intellectually bankrupt that they no longer engage to debate issues in good faith, but instead, seek to lie, distort, name-call, target, & destroy people/communities by any means possible. It's a virus and a race to the bottom."
Please fill in your e-mail so we can share with you our top stories!