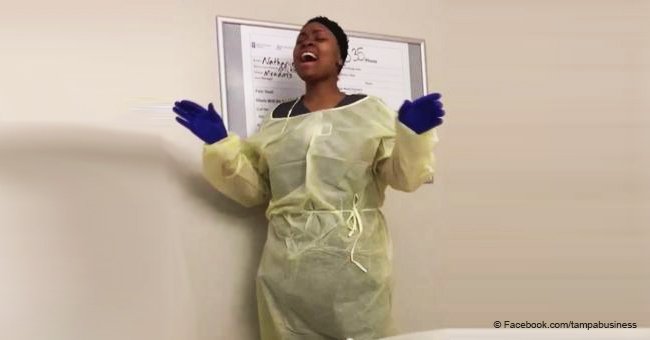 Precious footage shows a Nashville nurse singing 'Amazing Grace' to her 71-year-old patient
A video that went viral on Facebook recently shows Mikea Braden, a Nashville nurse technician, singing the evergreen "Amazing Grace" to a 71-year-old patient at the hospital.
Olivia Kilburn, the granddaughter of the 71-year-old patient, Patsy Tate, posted a video on Facebook showing a beautiful rendition of made by Mikea Braden, a nurse technician at the St. Thomas Hospital.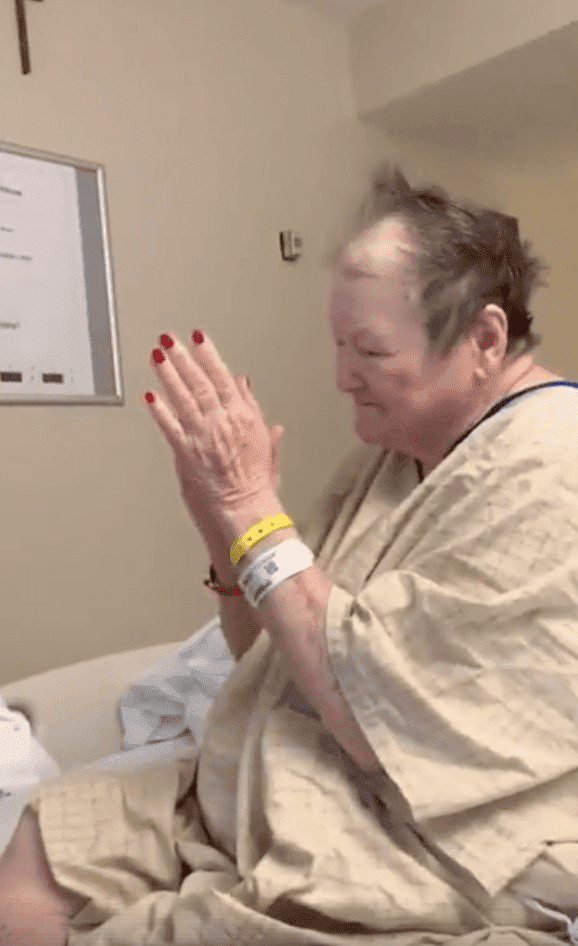 Patsy Tate claps for her nurse after the rendition | Photo: Facebook/Olivia Kilburn
Not very often do you see nurses go out of their way (and their job description) to bring delight and music to the lives of their patients, however, Braden, a nurse extraordinaire, amazed everyone with the soulful "Amazing Grace" song.
She would not have thought her simple act would soon become the talk of the internet as she was only trying to bring back melody to a heart that had "gone out of tune."
Patsy's granddaughter, who was evidently wowed by this gesture, decided to share the video with the world. She captioned it:
"My granny is sick at St. Thomas hospital in Nashville and she has been blessed with the BEST nurse tech!"
Since the video was posted, there have been many comments on Facebook, Twitter, and other social media platforms, raining praises on the nurse technician.
Sherry Kilburn (possibly Olivia's mum), commented on the video, saying Braden is one of the most precious souls she's ever met.
A Facebook user, Kimberly Hardie, wrote:
"This gives me chills. It's difficult enough just being in the hospital but to have someone come in and sing such a beautiful song is not only uplifting but precious! So glad you captured this moment."
When asked about what prompted her beautiful gesture, Braden had this to say:
"It's like my life is a song [...] When I go through things, I sing to keep myself in a positive state. My patients, they go through a lot. I feel like I can be a beacon of light singing to them."
This simple gesture will forever linger in the heart of Patsy Tate and her loved ones.
Please fill in your e-mail so we can share with you our top stories!