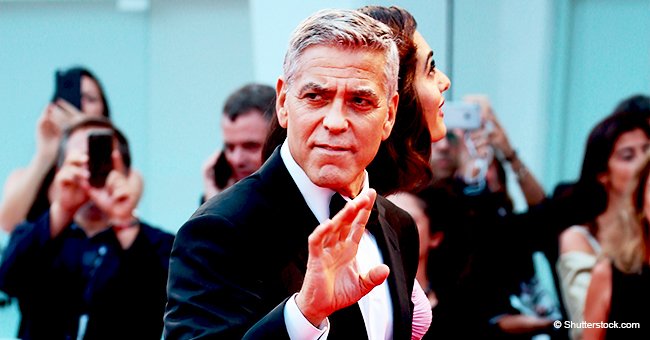 Samantha Markle tells George Clooney 'Be quiet Georgie' after he defended Meghan Markle

The disagreement between Meghan Markle and her family is growing tense, so much so that celebrities have started to wade in.
The row the Duchess of Sussex has been embroiled in with her family has taken a turn for the worse, and this time, it involves other celebrities. When veteran actor, George Clooney, came to Meghan's defense, he was dished a subtle dose of "mind your business."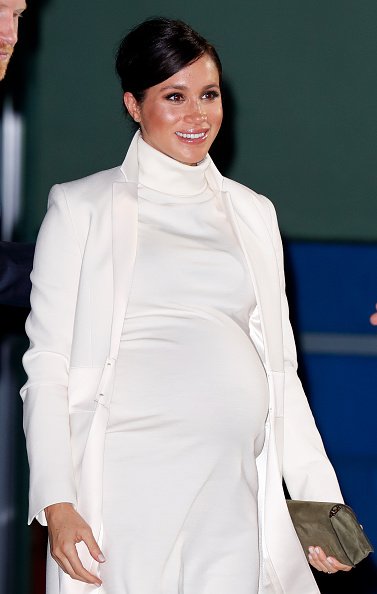 Meghan, Duchess of Sussex at a gala in London, England. | Photo: Getty Images
Clooney had criticized the press, at a "Television Critics Association" panel on Monday, for pursuing and vilifying the soon-to-be mother. He drew similarities between the way Meghan is being treated now and how her husband's mother, Princess Diana, was treated before she died.
"[Meghan is] a woman who is seven months pregnant and she is being pursued and vilified and chased in the same way that Diana was, and it's history repeating itself,"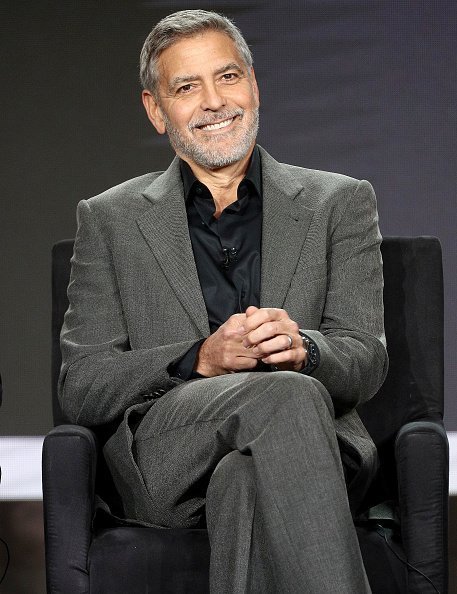 George Clooney of the television show 'Catch 22' speaks during the Hulu segment of the 2019 Winter Television Critics in Pasadena, California | Photo : Getty Images
He had also slammed "The Mail" on Sunday for publishing a letter Meghan wrote to her father, highlighting several issues that gave her concern. Meghan's half-sister, Samantha, was, however, not having any of it. She responded to Clooney in a tweet,
"Hey Looney Clooney! Your lawyer wife should have taught you not to make statements without full facts. I doubt #GeorgeClooney would ghost his mother for no legitimate reason. Be quiet Georgie."
Associates of Thomas Markle also joined Samantha in condemning Clooney, advising that he needed to know more about the situation before he butts in. The feud, it seems, is also affecting Prince Harry. A royal source revealed that Harry feels responsible for all that has happened to Meghan.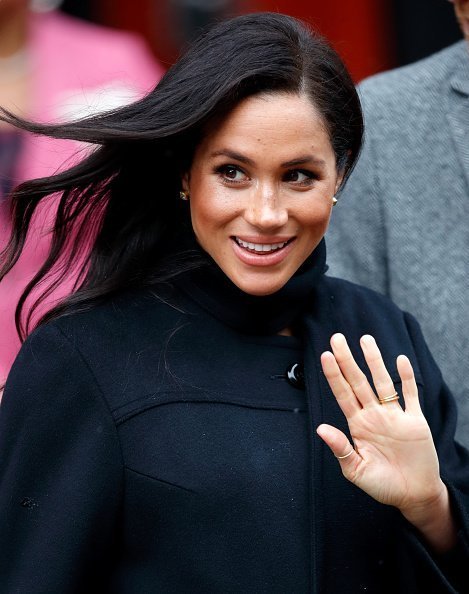 Meghan, Duchess of Sussex departing after visiting the Bristol Old Vic in Bristol, England | Photo: Getty Images
By her marriage to him, she had had to move away from loved ones, which has contributed to the Markle family ties being stretched to its limits. Meghan's leaked letter to her dad significantly added fuel to the feud.
After Meghan's friends had anonymously bashed her father for the emotional turmoil she'd faced that caused her to write the letter, Thomas Markle responded by likening the contents of the letter to a dagger to his heart.
He also dismissed certain allegations Meghan made like not being in touch with her since her wedding. Samantha was annoyed by these and challenged Meghan to a lie detector test. She asserted that she wouldn't take any more from Meghan without the truth being revealed.
"I would challenge her to take a lie detector test anywhere on the planet with investigators that are not paid by her to skew the results,"
It doesn't seem like the family feud is going away anytime soon.
Please fill in your e-mail so we can share with you our top stories!