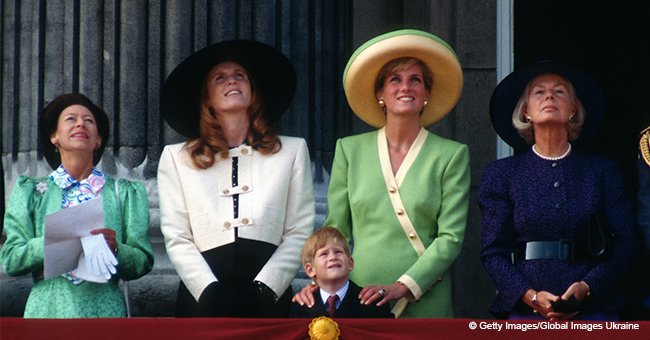 Sarah Ferguson compares Kate and Meghan's rumored rift to her and Diana in anti-bullying letter

Sarah Ferguson had drawn parallels between the rumored feud between herself and Princess Diana when they were younger.
It follows after the current online frenzy to portray a similar dislike between Meghan Duchess of Sussex and Catherine Duchess of Cambridge now.
Ferguson commented on the part of an open letter published in Hello! magazine in which she discusses the toxic effect of technology and online communities on children.
She said Catherine and Meghan are constantly pitted against and compared with each other in a way that's familiar to her, adding:
"In a way that reminds me of how people tried to portray Diana and me all the time as rivals, which is something neither of us ever really felt."
British tabloids are notoriously heartless in their pursuit for a story, and stories about royalty are in high demand.
However, Ferguson highlighted the fact that technology has shifted the power where even children now have the power to use technology and social media to target people.
Ferguson penned the letter in support the #HellToKindness campaign aimed at encouraging users to act with more empathy and civility online. She explained:
"I believe that it's time to take a stand. This isn't about freedom of speech. The truth is, it's not acceptable to post abuse or threats on social media or news sites, and it's not acceptable to harangue other users simply because they disagree with you. It's not acceptable to pit women against one another all the time. It's not acceptable to troll other people viciously online."
In the letter Ferguson calls on readers to consider the mnemonic "THINK before you post" (T – is it true, H – is it hurtful, I – is it illegal, N – is it necessary, K – is it kind).
The mnemonic has been adopted by many schools including Stowe School her son-in-law attended and aims to encourage children to pause and consider the impact of their actions before they post content that could be damaging to others.
Please fill in your e-mail so we can share with you our top stories!