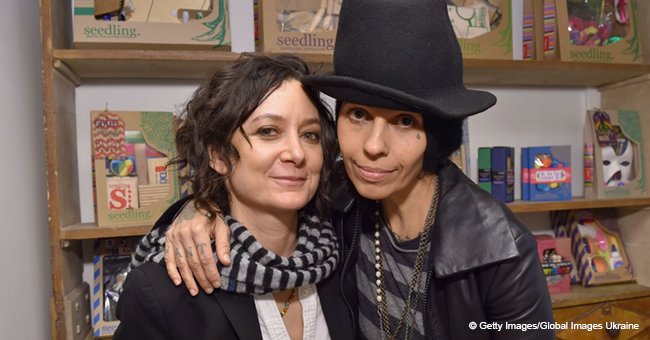 Romantic story behind Linda Perry's proposal to Sara Gilbert

Sara Gilbert, known for her role on Roseanne, had been married to Linda Perry for five years and their story will make you smile.
Gilbert met 4 Non-Blondes lead singer, Linda Perry, back in 2011, just a few months after she parted ways with her girlfriend of ten years, Allison Adler.
The couple began dating in 2001, shortly after Gilbert came out as a lesbian. They share two children, son Levi, and daughter Sawyer.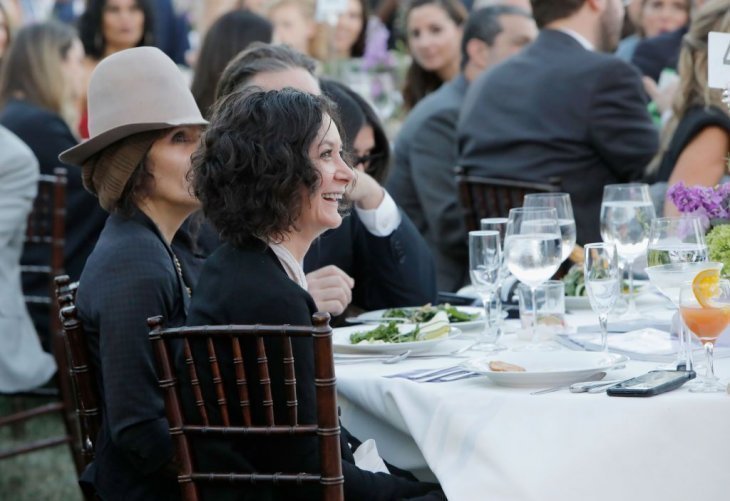 Sara Gilbert and Linda Perry at the 17th Annual Chrysalis Butterfly ball. Image credit: Getty/Global Images Ukraine
Gilbert then began dating music star, Perry. The two were in a relationship for a few years before walking down the aisle in 2014.
They were engaged since 2013 but only tied the knot once same-sex marriage was legalized the following year.
Perry was the one to pop the big question, and she did it in the most romantic way – with the help of some strangers while the couple was on a picnic.
At first, it was just the two of them, but Gilbert became suspicious when strangers joined them, some of them playing "Lovesong" by the Cure musical instruments.
Perry then took her backpack and removed several t-shirts from the bag, each with one word printed on it.
She showed Gilbert each t-shirt as she took it out of the bag, and together it all spelled: "Will you marry me"?
Finally, she removed a ring from the bottom of the backpack and told Gilbert to turn around, and Gilbert saw a small group of their friends and family gathered behind them.
Needless to say, she said yes. One year after that, Gilbert gave birth to their son, Rhodes Emilio Gilbert Perry.
Of their son, Perry said was just proud and "so in love." She realized that life had changed deeply, but it was way better for her and Gilbert.
The star revealed that she and her Gilbert were only too happy to share night duties and that they enjoy every moment they get to share with their son.
The birth of the child only brought them closer though it did change the landscape of their relationship and they refer to their son's birth as a life-changing event.
The couple was recently seen in public for the first time since sitcom "Roseanne" was canceled.
Please fill in your e-mail so we can share with you our top stories!