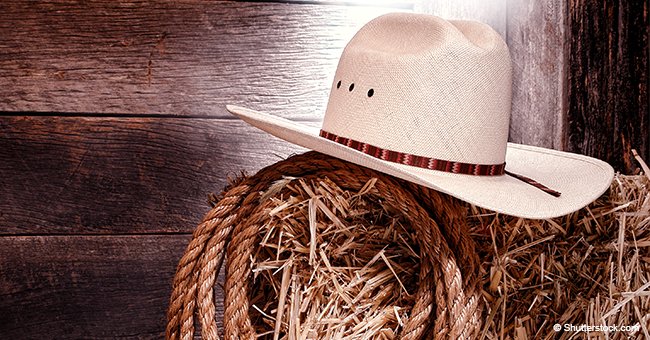 Once there was a young cowboy from Montana who went off to college

16-year-old James went off to college and barely months in, squanders all his money for the semester foolishly.
James was in despair and didn't know what he was going to do, how he was going to live, and most importantly, what to tell his father. After hours of thinking and trying to figure a way out, he finally had a plan. He had to call his dad.
THE CALL
"Hello Dad," he says. "How are you son?" his dad replies.
"I just called to let you in on something that will blow your mind!" said James. "There's this new program at our school for pets. Especially dogs. And you won't believe what it is about," he added. "They're going to train dogs how to talk!"
Already excited, his father said, "Oh my! You're kidding right? That would be awesome. How does this work?"
"Dad, all you have to do is send Ole' Blue over to my college, and have him enrolled for $1000," James said.
His dad sent Ole' Blue and the money down. Happy he received the money, James blows it all again.
JAMES CALLS AGAIN
A month to the end of the semester, he called his father again.
He said, "Hey dad, they've included an extra course for the animals since they're doing so well. They want to teach them how to read. All you have to do is pay an extra $2500."
"Wow! That is amazing. Ole' Blue must certainly learn that. I'll send it now," his father replied.
The end of the semester came, and it was time for James and Ole' Blue to go home. Dad was expecting a dog that could talk and read. What would he do?
THE PLAN
So, he found Ole' Blue a loving new home and went back to Montana alone. On arrival, dad runs out to welcome his son and well-trained dog. "Where's Ole' Blue," he asked.
"Oh Dad, yesterday morning after Ole' Blue read the Daily Times as usual, and had his morning walk, I told him we were leaving today," started James.
"To my surprise, he said, Oh no. Has your dad stopped messing around with the redhead down the street?" His dad, red from disgrace exclaimed, "I hope you killed that lying dog before he says that to your Mother?"
"Yes father, I did just that," replied James. "That's my son," sighed Dad.
Please fill in your e-mail so we can share with you our top stories!