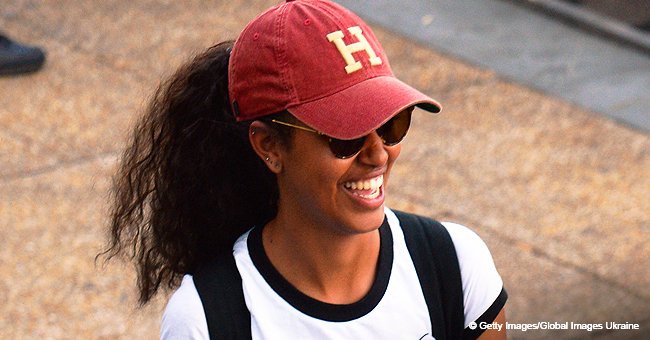 Malia Obama shows off her slim physique in white bikini while on holiday in recent photos
Former first-daughter Malia Obama looked stunning in a white bikini as she enjoyed the holiday weekend away from the low temperatures in Massachusetts while chasing the sun in Miami with friends.
Barack and Michelle Obama's eldest daughter took some time off from her tight schedule at Harvard University to enjoy a fun vacation with friends in Miami. The Ivy-league student reunited with her girl squad from high school to soak up in the Florida sun.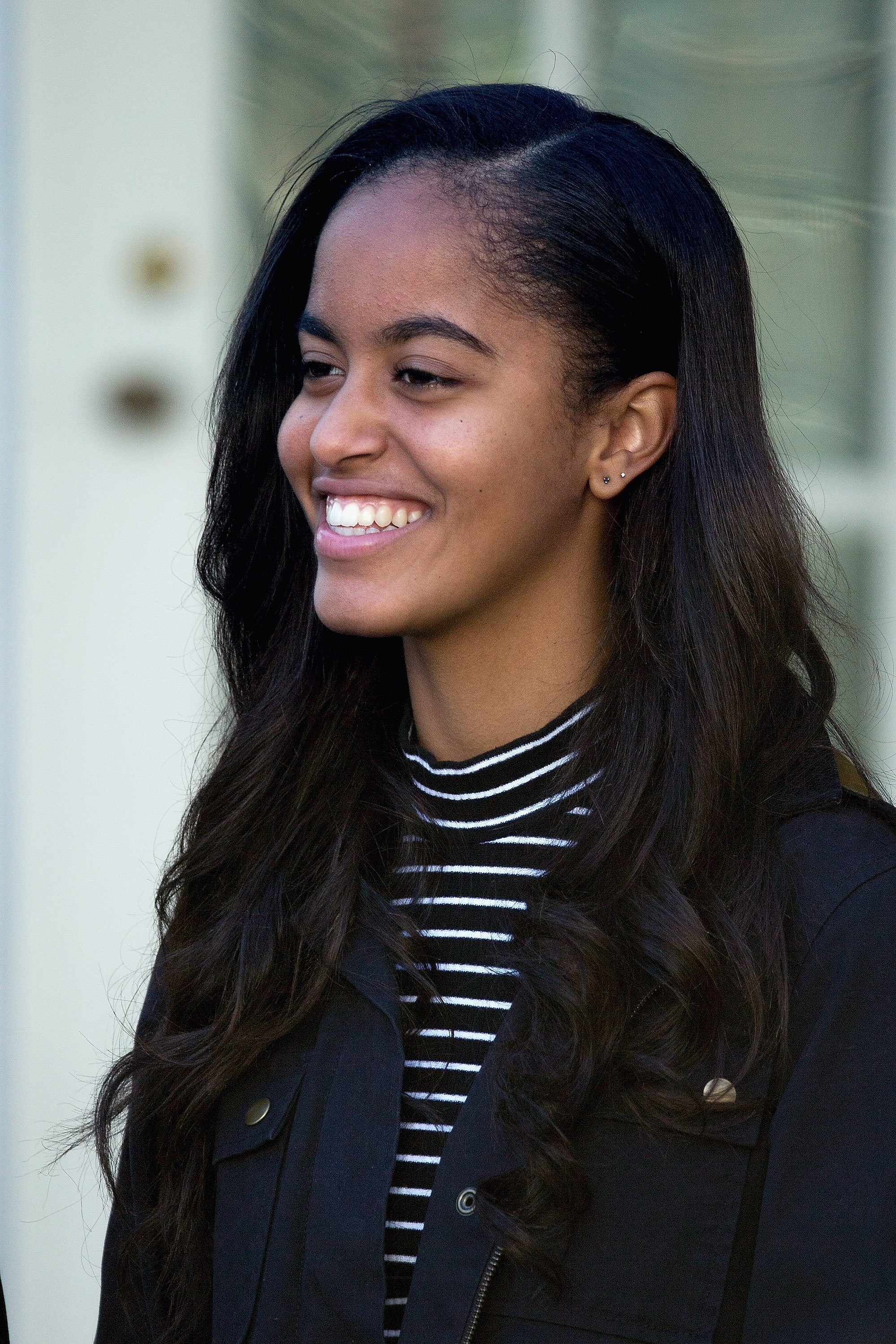 Malia Obama attends the turkey pardoning ceremony, November 2015. | Photo: GettyImages/Global Images of Ukraine
Malia, 20, was caught by paparazzi while enjoying a few drinks and taking pictures with her friends on a Miami beach. She looked gorgeous donning a skimpy white bikini that put her toned legs and slim figure on display.
Obama kept the look simple by tying her braided hair into a ponytail and wore a simple gold ring and a dainty necklace as accessories. Later in the day, she added light-colored denim shorts over her bikini bottoms, as she was caught deep in conversation with her friends.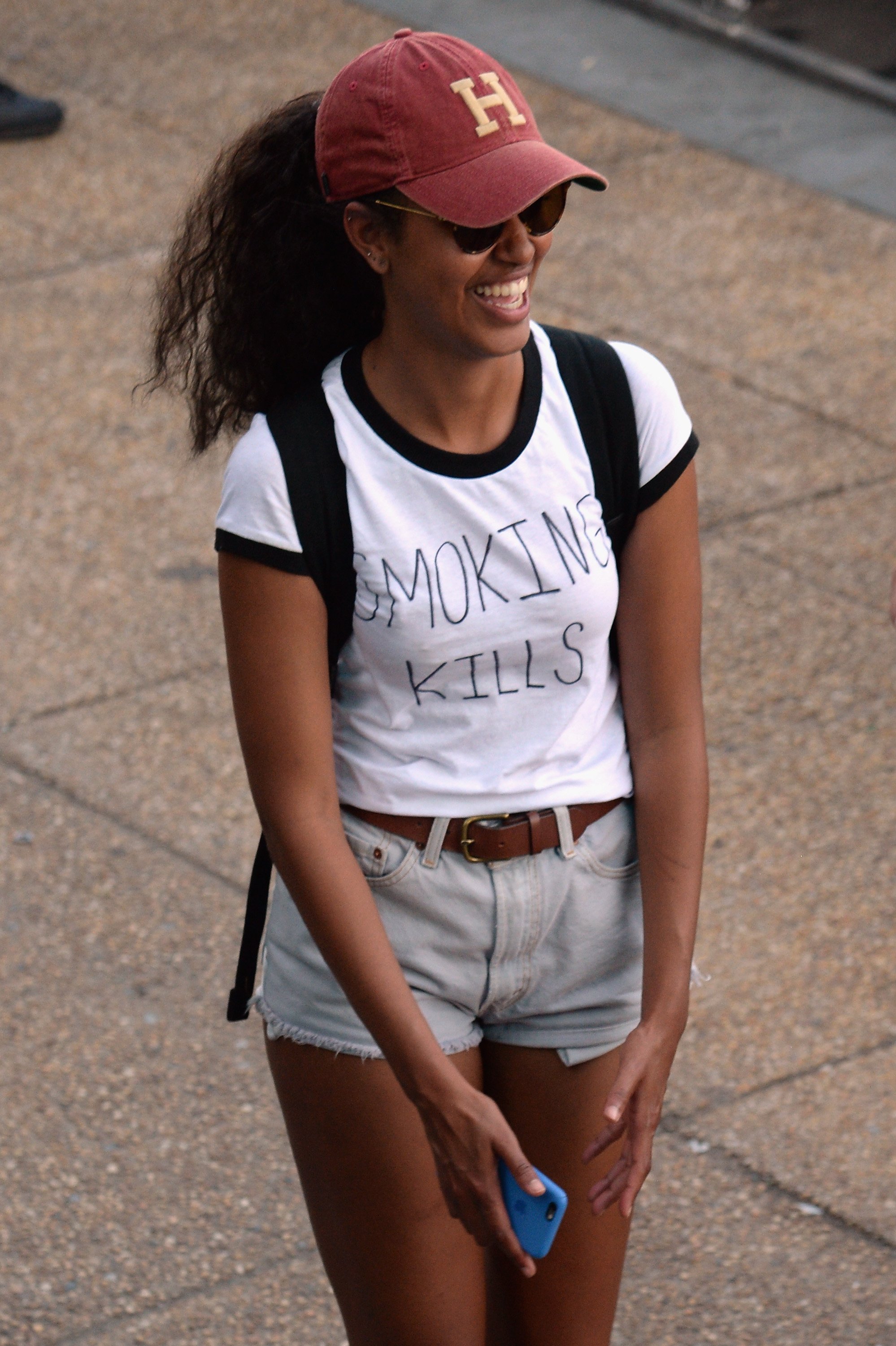 Malia Obama at the Made In America festival, September 2016. | Photo: GettyImages/Global Images of Ukraine
According to the Daily Mail, Malia was accompanied by Taylor Nides, Jane Lipscomb and Lizzy Mullaney, all longtime friends who studied together at the prestigious high school, Sidwell Friends.
Malia's British boyfriend, Rory Farquharson, was nowhere to be seen, but Obama was enjoying her girl's weekend without any secret service agents on sight to attract even more attention to the young lady.
Ever since her father left the White House, Malia has been under a lot of scrutinies. She has continuously been criticized for doing things that every other young woman in college does, like going to music festivals, kissing her boyfriend in public, celebrating her birthday at exclusive clubs and more.
People on social media believe that as a former first-daughter, Malia should be more careful with her image and set an example for other young people. However, the 20-year-old keeps reclaiming her independence as she ignores the hate thrown in her way and doesn't restrain herself from enjoying her college years.
There's no doubt that Malia's confidence stems from the way she was raised.
In a recent visit to "Good Morning America," Michelle Obama gushed about how her daughters, Malia and Sasha, are still humble teenagers despite growing up in the spotlight while Barack was president.
"They've managed the situation with poise and grace, and they are normal and kind and smart and friendly and open," said Obama. "It could've gone so wrong."
The former first lady also opened about comparing her teenage years to Malia's on an interview with Good Housekeeping.
"Malia and I were talking recently about all the little things we'd stress over in junior high and high school — whether we're wearing the right clothes, a snarky comment somebody made about us, the boys we crushed on, and on and on and on," she said. And continued:
"We laughed about how many hours were spent inside our heads, hoping a boy would ask us to dance, or stewing over a big test, just doing everything we could to avoid even the most minor embarrassments."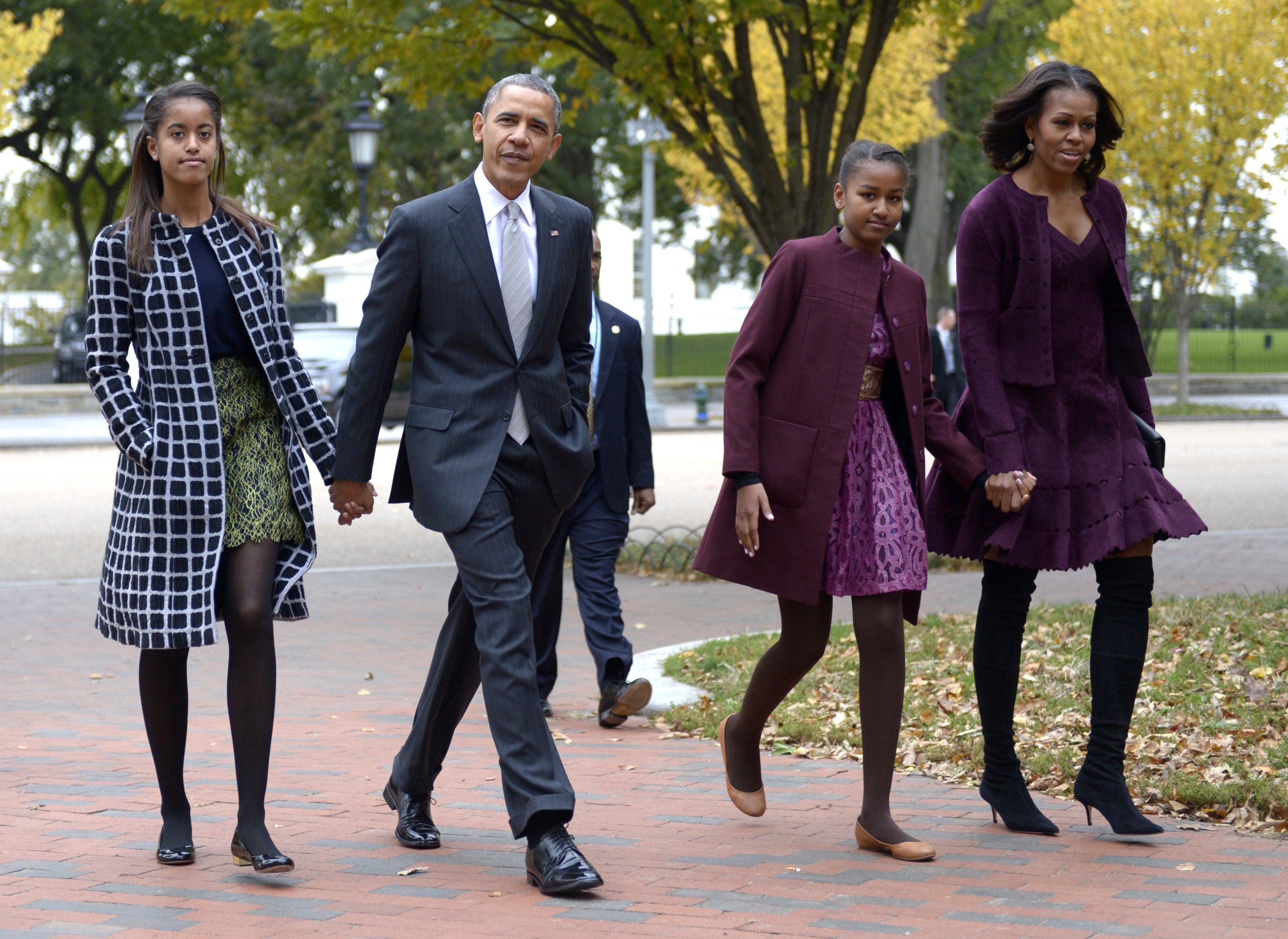 The Obamas walk through Lafayette Park to St John's Church, October 2013. | Photo: GettyImages/Global Images of Ukraine
Mrs. Obama also stated that, when she was younger, she would often wonder if those fears were unique to her and her friends, but she has discovered that every girl goes through the same in those critical years.
"It's the period of our lives when we're finding our own voices and for the first time making independent decisions that help us figure out the person we'll become. That's why those years can be confusing and exhilarating and devastating, all at once."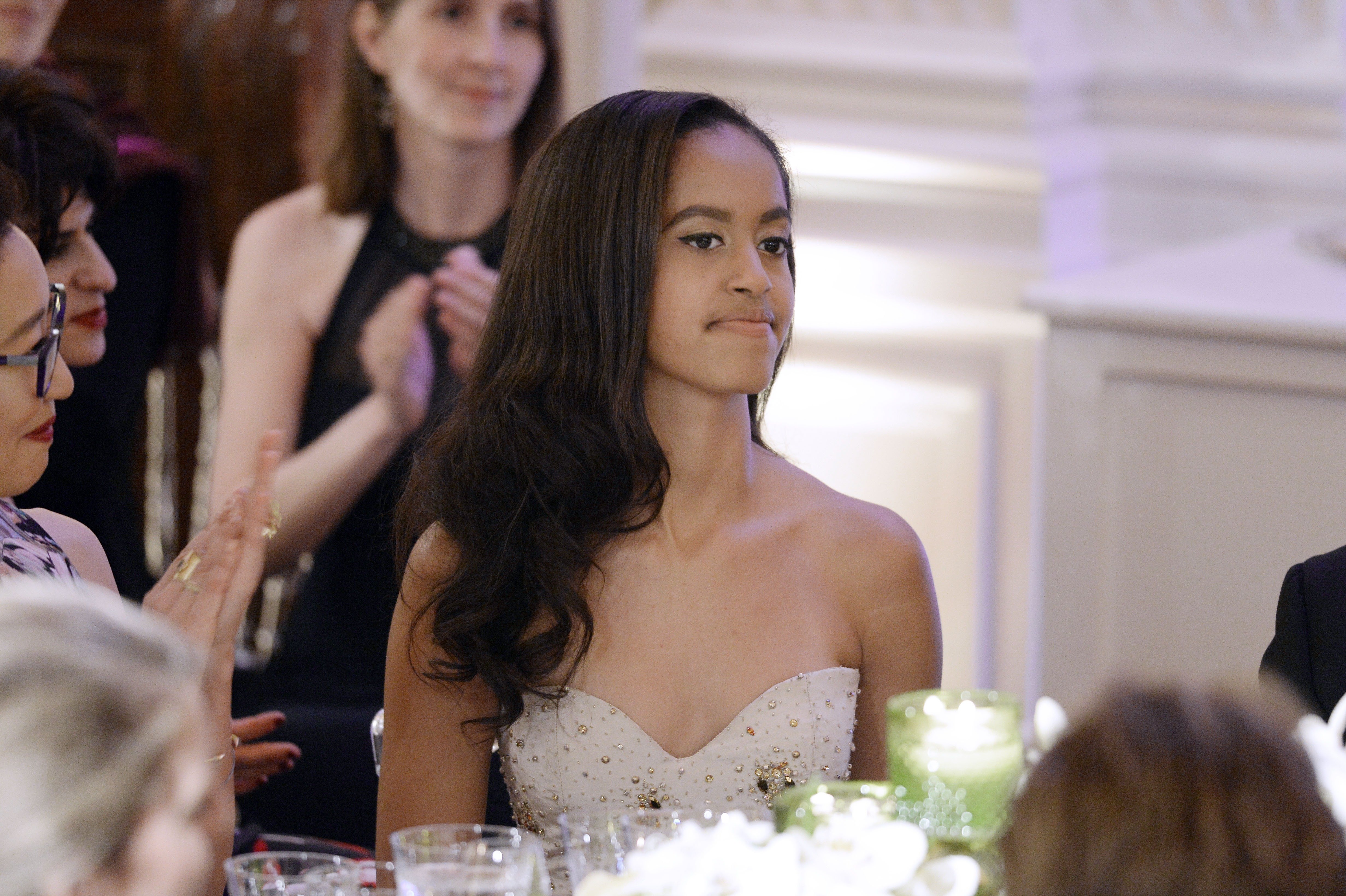 Malia Obama attends a State Dinner at the White House March, 2016. | Photo: GettyImages/Global Images of Ukraine
Unfortunately, Malia is facing the pressure of social media on top of everything else, but until now, things have worked out for the girl, who will be celebrating her majority of age next July.
Please fill in your e-mail so we can share with you our top stories!