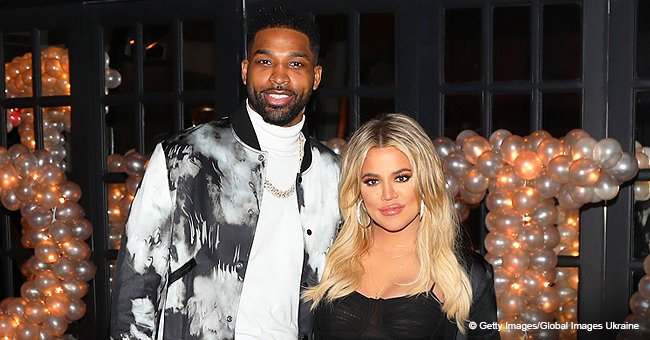 Khloé K. shares cryptic posts after Tristan Thompson got 'flirty' with women on Valentine's Day
Khloé Kardashian, one of the members of the most famous celebrity family in the US, took to Instagram to share a photo with a cryptic message on it.
In the image, the mother of one appeared rocking blue pajamas while revealing her shoulders and chest almost entirely. Her makeup was on point as she was looking to the side.
For the caption, the lady wrote, "'are you willing to give up what you love, for who you love?' Big Sean." Soon after posting that image, her followers took to the comment section to praise her look, saying that she looked beautiful each day and that she was a role model.
BREAKING-UP RUMORS
However, the aspect that attracted more attention was her caption. Even though she didn't say, it seemed like something directed to the father of her daughter, NBA professional player Tristan Thompson.
People believe so because of the many rumors that say they are no longer together. As Hollywood Life reported, the man was spotted "being flirty and hitting up girls" on Valentine's Day.
The outlet added that the man had arrived at Pineapple Hill Saloon and Grill in Sherman Oaks without Khloé and "didn't seem to be missing her." Apart from that, on Valentine's Day, Khloé uploaded a photo of True, her daughter, on her Instagram story, but didn't even mention Tristan.
MORE BREAK-UP SIGNS
Khloé has been sharing different cryptic messages, including one that read, "I hope everything gets better for all of us, I hope we all find the peace we're looking for."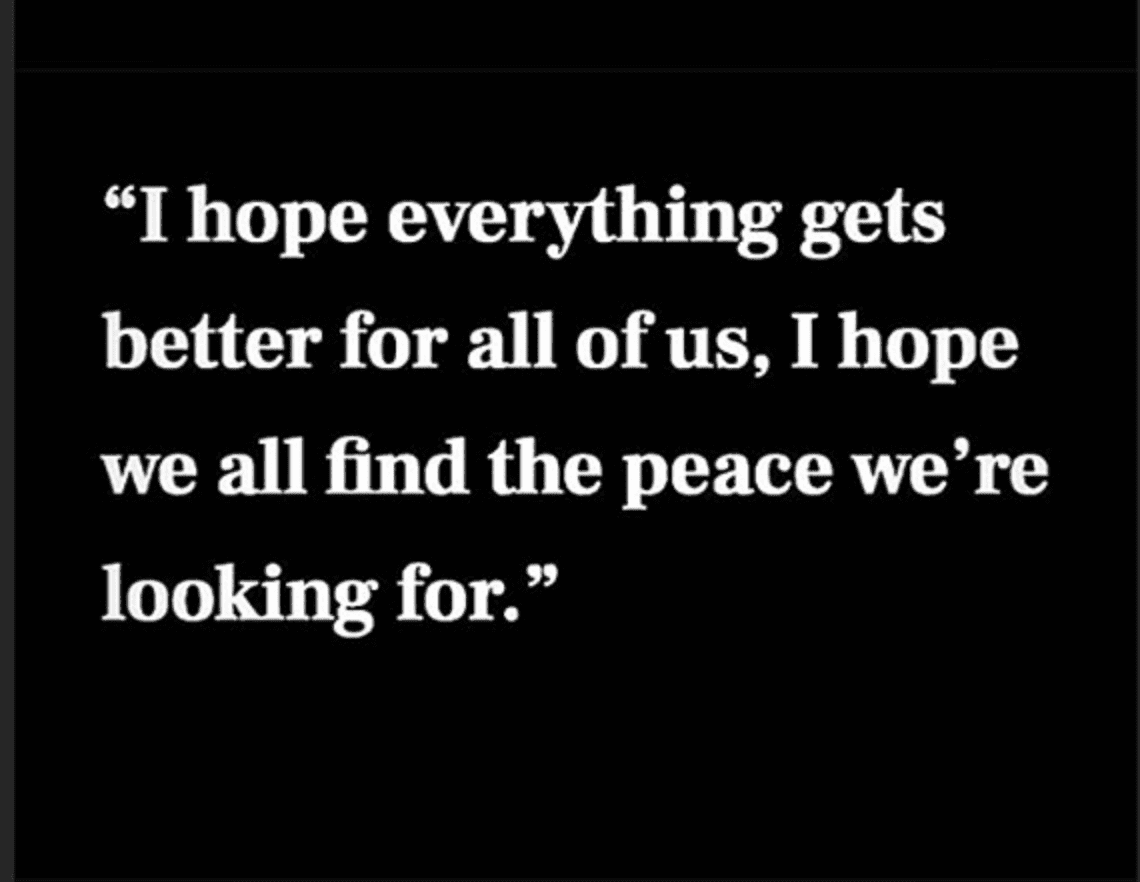 Another cryptic message | Source: Instagram Story/Khloé Kardashian
If those were not good enough reasons to believe that the couple is going through a rough moment, this is: the last time they were seen together was in mid-January. So far, neither the "Keeping Up with the Kardashians" star nor the NBA player has confirmed or denied the allegations.
TRUE MELTING HEARTS
The truth is that Khloé has been enjoying her time as a mother. Earlier this month, she uploaded a photo showing True sitting on a bed wearing light pink socks, a black onesie, and a matching oversized hat while someone was placing her hands on her leg.
Even though her outfit attracted a lot of sights, the best aspect of the image was True's face as she was smiling in the most beautiful way while trying to remove the hat from her head.
Last week, the proud mother shared a slideshow of True in a cashmere Burberry dress celebrating her 10-month birthday.
In the first image, True appeared sitting on a mattress wearing beige construction boots, pink socks, a cashmere, pink, Burberry dress, and a beanie hat. For the second pic, the girl was standing in front of a bookshelf while flashing a beautiful smirk at the camera.
Please fill in your e-mail so we can share with you our top stories!