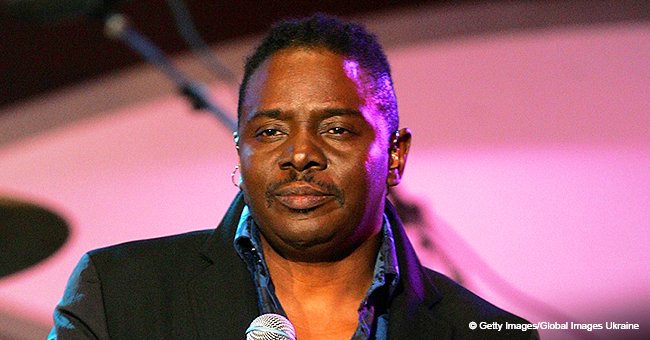 'EW&F's Philip Bailey made pregnant wife angry when she found out his famous lover was also pregnant

Philip Bailey, the lead singer of the R&B band Earth, Wind, and Fire, revealed that his famous lover was pregnant at the same time his ex-wife was.
The man released a book titled "Shining Star: Braving the Elements of Earth, Wind & Fire." In it, Philip remarked that at some point during his career, he became an absentee father and husband, something that he didn't wish.
He added that, instead of a father, he was more like a supervisor who would tell his then-wife, Janet, what she needed to do and what he expected to be done.
BIG NEWS
Philip then wrote that, in 1978, he told his wife that he was "having a baby." Since Janet was pregnant, she thought he was just joking and referring to their upcoming baby. However, he clarified that he was talking about another baby.
"I had to confess to her that I had an affair on the road with Jeanette Hutchinson of The Emotions and that she was pregnant with my child," the man wrote.
JEANETTE HUTCHINSON, THE MISTRESS
Jeanette and her two sisters, Sheila and Wanda Hutchinson, were the members of The Emotions, a trio quite popular in the 70s and 80s, especially known for their hit songs "Best of My Love," "What Do the Lonely Do?" and "Don't Ask My Neighbor."
Months later, both singers welcomed Pili Bailey to the world, who is now a yoga instructor. Janet eventually accepted Pili as a member of their family and would even encourage him to bring the girl to their home to spend time with her siblings.
Unfortunately, Janet went through a very dark time as a result of Philip's actions wherein she felt rejected and isolated. She even started self-medicating with "street pharmaceuticals." After many years together, the couple parted ways, and Janet recovered, thankfully.
PHILIP'S LIFE NOWADAYS
At the moment, Philip is married to singer-songwriter Valerie Davis. He has seven children, including Philip Doron Bailey, who became a member of Earth Wind & Fire just as his father.
The proud 67-year-old man said that his son was a strong co-writer on their "Now, Then, & Forever" project in 2013, their 20th studio album.
So far, the band has sold more than 90 million records, proving just how popular it has been since its heyday. Philip has won seven Grammys with the Earth Wind & Fire and two of his own.
Please fill in your e-mail so we can share with you our top stories!