'Kissing sailor' from iconic historical photo died aged 95
George Mendonsa, the famous sailor pictured kissing a nurse amid celebrations of the end of World War II has recently passed away.
Mendonsa drew his last breath on Sunday, February 17, 2019, at an assisted living facility in Middletown, Rhode Island. He was 95 years old.
The news was shared by his daughter, Sharon Molleur, who said that her father had a seizure after falling, which ultimately resulted in his death.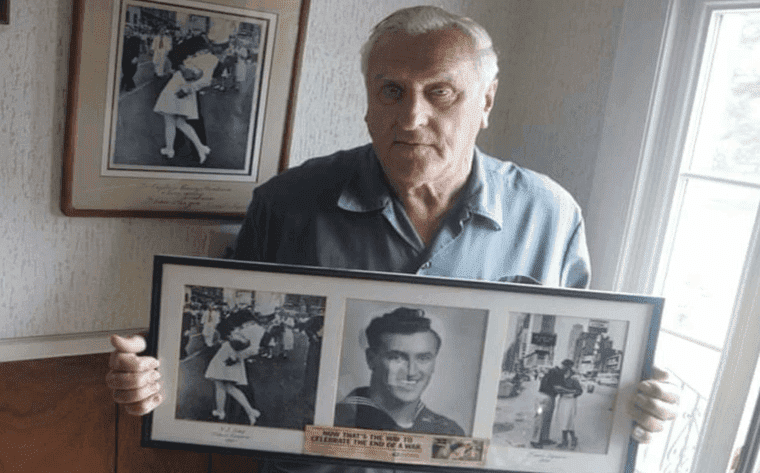 AN ICONIC AND MEANINGFUL PHOTO
Although he played his part by fighting for the country, Mendonsa was most famous for the photo taken by Alfred Eisenstaedt on August 14, 1945, in Times Square, New York City.
The picture became one of the most famous images of the 20th century and throughout the years several sailors claimed that they were the ones kissing the woman.
Fortunately for Mendonsa, advanced facial recognition technology was able to confirm his identity, as well as the identity of the nurse, a woman named Greta Friedman.
Friedman was a dental assistant who happened to be in Times Square when it was announced that Japan had surrendered, causing thousands of people to celebrate.
The picture became one of the most famous images of the 20th century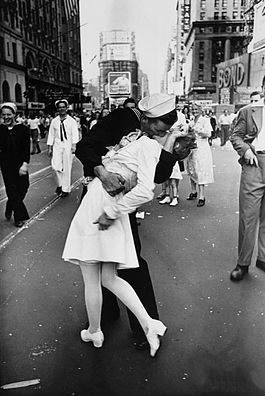 COMPLETE STRANGERS AT THE TIME
Neither Mendonsa nor Friedman knew each other. In fact, the sailor was out on a date when he grabbed the nurse and kissed her. His date, Rita Petrie, is reportedly seen in the background and would later become his wife of 70 years.
"It was the moment. You come back from the Pacific and finally, the war ends. The excitement of the war being over, plus I had a few drinks. So when I saw the nurse, I grabbed her and I kissed her."
George Mendonsa, CBS News, August 11, 2012
A MAJOR LOSS IN U.S. HISTORY
Friedman passed away in 2016, at the age of 92, and now Mendosa has reunited with her in a world beyond ours. Sadly, the sailor wasn't the only World War II veteran to have recently passed.
Richard Overton, from Texas, was regarded as the oldest living veteran in the United States and died at the age of 112 on December 27, 2018, a few days after being released from the hospital, where he was treated for pneumonia.
Greg Abbott, the Governor of Texas, issued a statement following Overton's passing, thanking him for his service and describing the late 112-year-old as a kind spirit who touched the lives of so many.