Twitter rushes to Malia Obama's defense after her alleged Facebook account reveals anti-Trump pics
Twitter users have taken to the platform to defend Malia Obama following the exposure of her alleged Facebook account where there are anti-Trump pictures on display.
When the Daily Mail uncovered Malia Obama's Facebook account bearing anti-Trump images, they did not envisage the Tweetstorm that would follow in defense of the former first daughter.
Malia Obama's secret Facebook account reveals just how much former First Daughter hates Donald Trump https://t.co/aGN3dzgHn8

— Daily Mail US (@DailyMail) February 18, 2019
The online publication revealed earlier this week that Malia has a Facebook page which operates under a pseudonym, has not been publicly updated since 2017 and contains a telling picture of her dislike for the current president.
The picture in question? A row of four pink post-it notes that read:
"Donald Trump is President"

"This is not normal"

"Donald Trump is evil"

"Don't be complacent"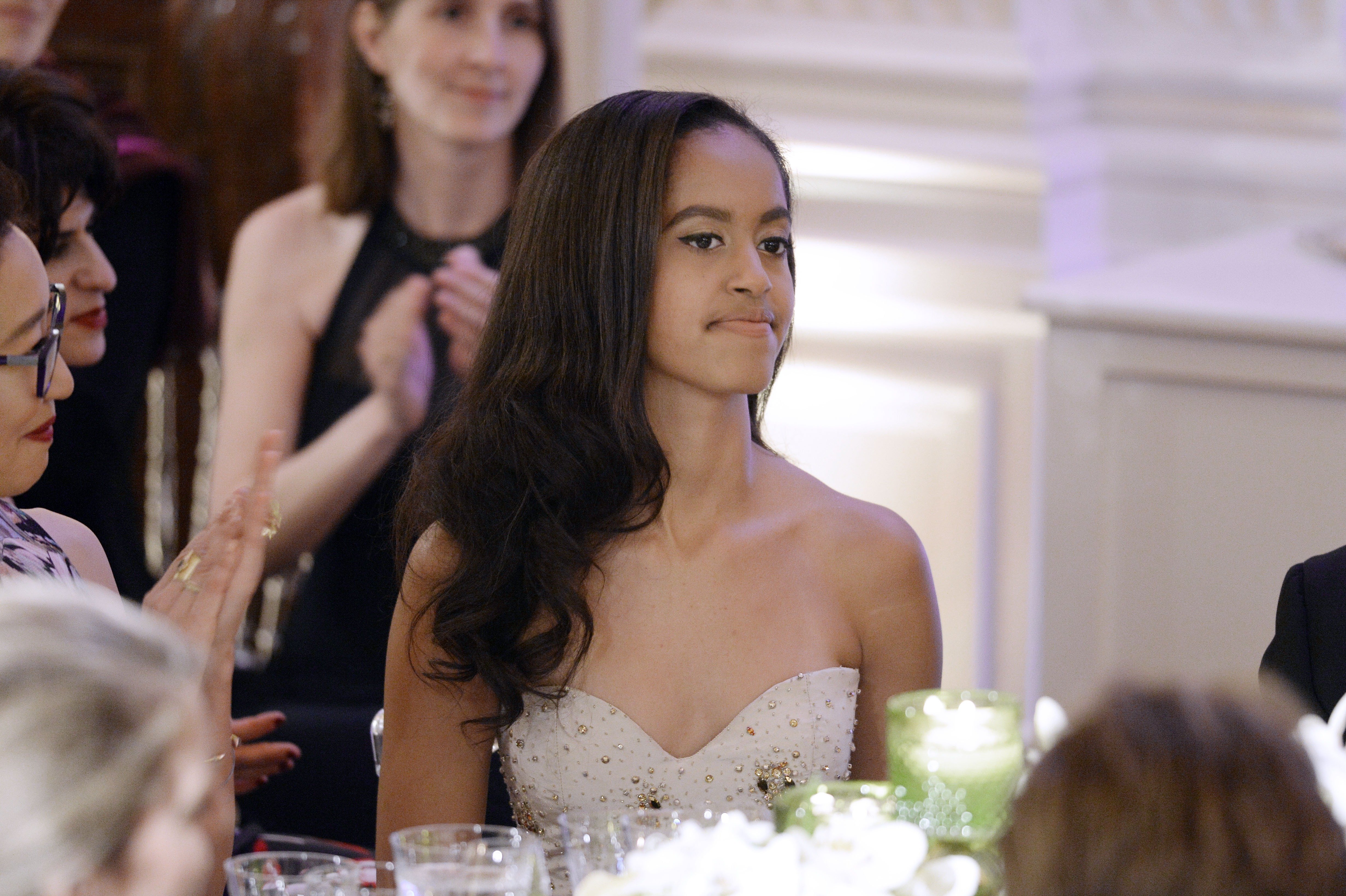 The unearthing of Malia's Facebook page came not long after photos emerged of the 20-year-old drinking Rosé while hanging out with friends in Miami.
Malia turns 21 later this year, and some seemed to take offense with the fact that she was drinking alcohol before hitting the legal drinking age.
During his campaign, the current president fueled rumors that her father, Barack was not born in the US.
Neither the Harvard students nor her parents, Barack and Michelle Obama, have responded to the reports but tons of users on Twitter have taken up the fight and are defending Malia to the last.
OMG Malia Obama is a human with political opinions and also enjoys wine.

— Ben Shapiro (@benshapiro) February 18, 2019
Many are also slamming the article for its lack of editorial value and advising the college student to get better friends who won't leak details about her to the press.
One of the more shocking Malia advocates has been Ben Shapiro. The widely-known conservative commentator mocked the publications in a tweet:
"OMG Malia Obama is a human with political opinions and also enjoys wine."
Malia Obama drinks wine and hates Donald Trump, she is no different than any of us going through this hell.

But, she does need better friends, all they do is snitch.

— Frederick Joseph (@FredTJoseph) February 18, 2019
Actor/Comedian Natasha Rothwell also took out time to describe the irrelevance of the report amidst more pressing issues:
"My thoughts on #MaliaObama might be controversial but I feel like Flint still doesn't have clean water; Puerto Rico hasn't received sufficient support to rebuild; the judicial system is being corrupted through presidential appointments; and the POTUS is a racist sexual predator."
All of Twitter coming together to defend Malia Obama https://t.co/9wgS2WHvj3

— philip lewis (@Phil_Lewis_) February 19, 2019
Several Twitter users also pointed out that Malia's dislike for Trump is justified because, during his campaign, the current president fueled rumors that her father, Barack was not born in the US, something the former first lady Michelle Obama, claims she'll never forgive Trump for because it put her family in danger.
The media's obsession with details of Malia's private life follows a long history of press scrutiny suffered by the children of presidents, reports The Washington Post. The outlet further notes that first children are getting even more heat in recent times, also known as the Internet age.
Wait, Malia Obama hates the dude who fueled an 8-year campaign of racist lies claiming her dad wasn't born in America? Go figure. https://t.co/ABOOjtiZcx

— Randi Mayem Singer (@rmayemsinger) February 18, 2019
Susan Ford Bales, daughter of America's 38th president Gerald Ford, summed up the situation quite nicely in 2010:
"It's changed so drastically. The White House days then and the White House days now, the press really followed the children, but we didn't have 24-hour news back then. And today you've got this 24/7 stuff, and I cannot imagine being there now."
"No part of her life should be anyone's clickbait": Tabloid's Malia Obama report draws rebukes on social media https://t.co/qKgdhOf7oc

— The Washington Post (@washingtonpost) February 19, 2019