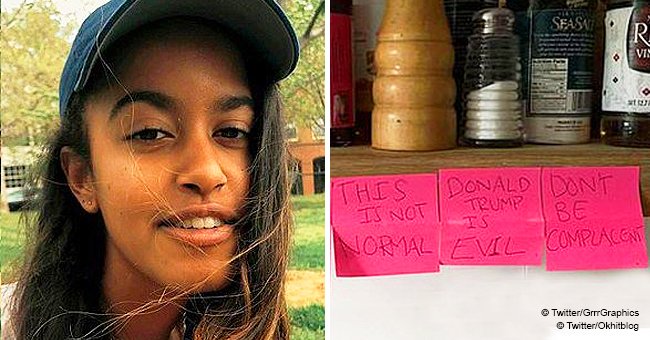 Daily Mail: Malia Obama reportedly has secret Facebook account, & cover pic has anti-Trump comments
Malia Obama has a secret Facebook where she posted anti-Trump comments, according to a new DailyMail report that is sparking reactions across the internet.
Malia, 20, has not been one to air her political views publicly. Even after her father, Barack Obama left the White House in 2016, she seemed to be more concerned with her journey into Harvard and college life than anything else.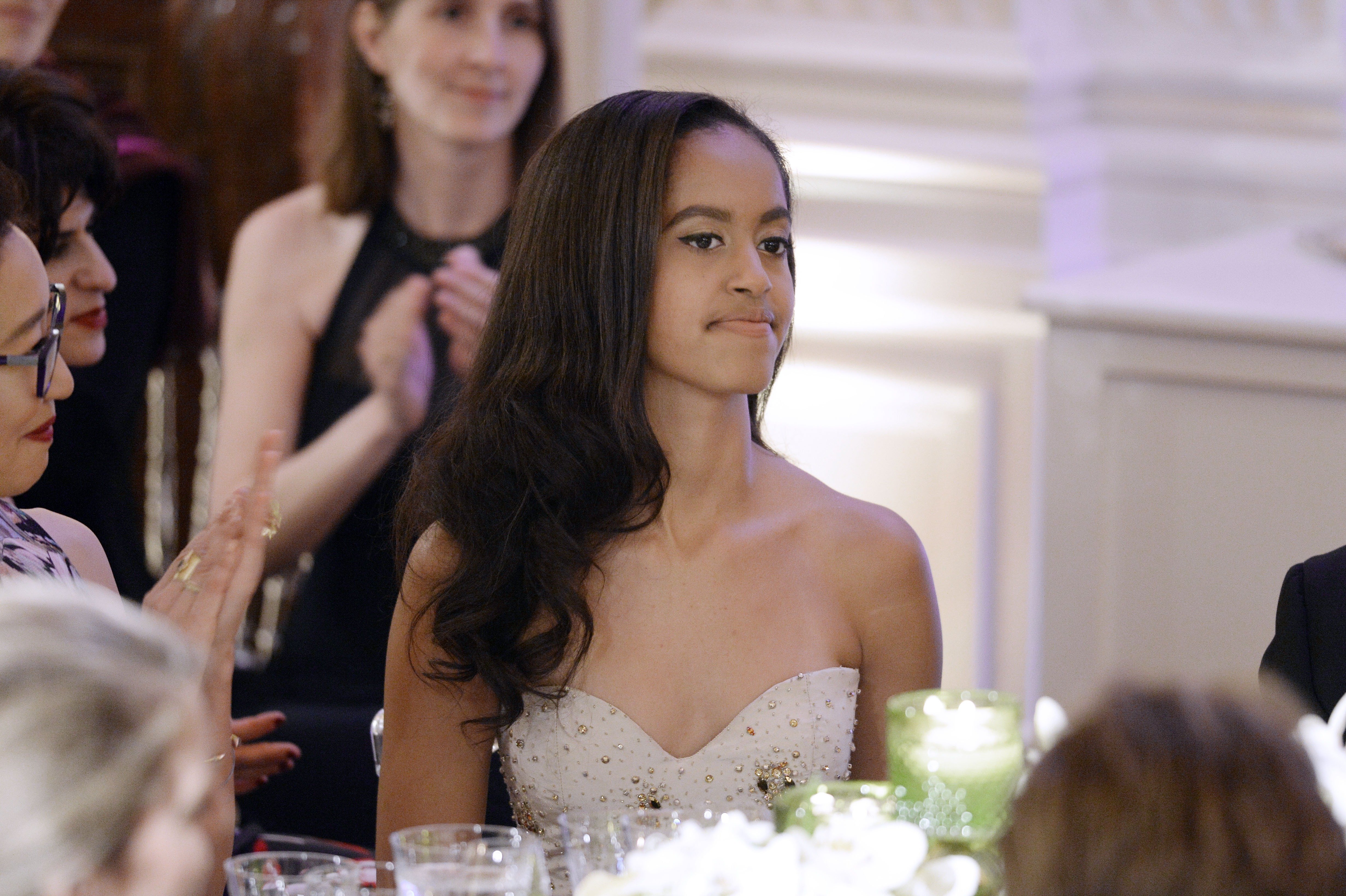 Malia Obama at a White House State Dinner on March 10, 2016 in Washington, D.C. | Photo: Getty Images.
Now, the newly-uncovered social media account reveals another side to the former first daughter. The Facebook page is said to be operated under a pseudonym and does not appear to have been publicly updated since 2017, but it does provide some insight into who Malia is.
"She is no different than any of us going through this hell but she does need better friends."
The cover photo of the account is allegedly a row of four pink post-it notes glued to what looks like a kitchen cabinet.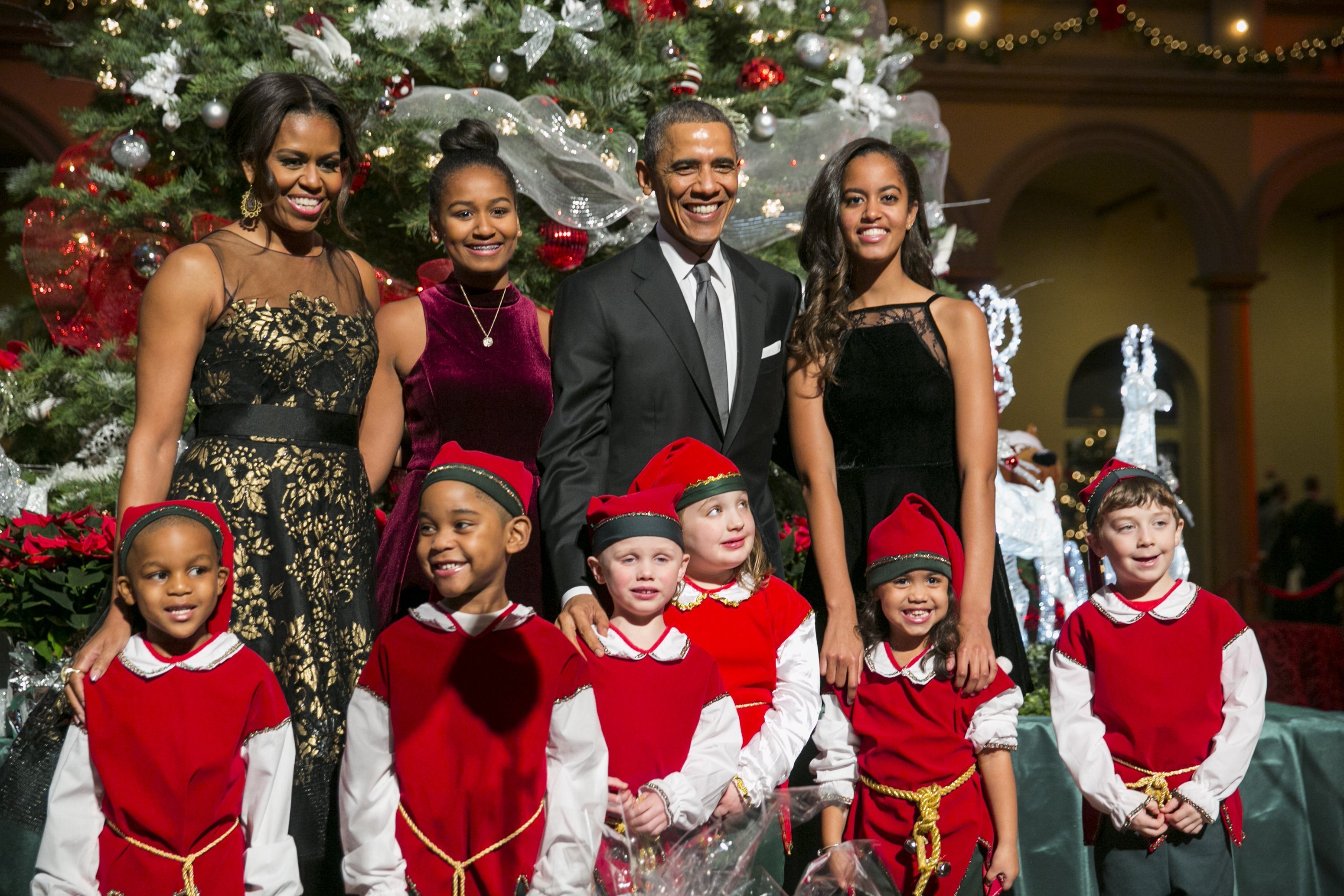 The Obamas at the 'Christmas in Washington' program on Dec. 14, 2014 in Washington, DC. | Photo: Getty Images.
The notes read in uppercase letters:
"Donald Trump is President"
"This is not normal"
"Donald Trump is evil"
"Don't be complacent"
One of Malia's Facebook friends who commented on the image was Finnegan Biden, the 20-year-old granddaughter of Joe Biden, Barack's running mate and the former Vice President.
"Never saw this. I like it," Finnegan stated.
The Facebook page also reportedly features pictures from Malia's teenage years; hanging out with friends at parties, during vacation getaways, and in some classic photo-booth fun.
Malia also reportedly used some photos to promote causes close to her heart, including gun violence.
As with almost anything that involves the Obamas, the Daily Mail report sparked mixed reactions online. It also happened to coincide with the emergence of photos showing an underage Malia drinking wine while hanging out with friends in Miami.
While some social media users criticized the college student for airing her political views and drinking alcohol before the legal drinking age of 21, most came to her defense.
Another former first daughter, Chelsea Clinton, tweeted:
"Malia Obama is a private citizen. No part of her life should be anyone's clickbait."
A second Twitter user, Frederick Joseph, echoed Chelsea's words and added that Malia needs better friends.
"Malia Obama drinks wine and hates Donald Trump, she is no different than any of us going through this hell," he said. "But, she does need better friends, all they do is snitch."
Malia is yet to comment on the latest reports and social media aftermath. The young adult has been making the most of her break from Harvard, soaking up the sun and lounging in bikinis with friends in Miami.
Please fill in your e-mail so we can share with you our top stories!