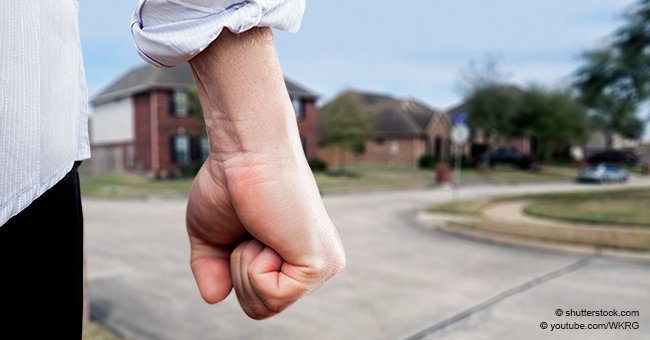 Angry stepdad arrested for slapping daughter's bully across the face

A man from Texas was recently arrested after allegedly slapping a 12-year-old boy who was harassing his stepdaughter.
James Olander Peace, from Deer Park, has been charged with felony injury to a child after the incident that took place on Valentine's day, February 14, 2019.
It has been reported that his wife, who asked to remain anonymous, does not agree with the way Peace handled the situation.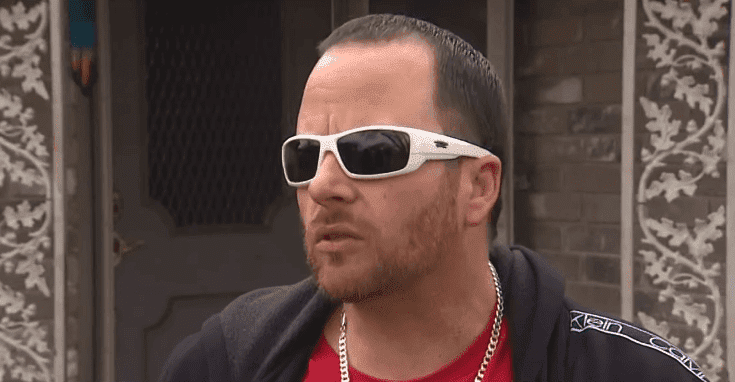 James Peace during an interview with KHLOU | Photo: KHLOU 11
STANDING UP FOR HIS CHILD
But, although the woman believes her husband should have had a different approach, she defended that he was only trying to stick up for the girl.
Not only that, but she claimed that the police report doesn't tell the whole story. According to the concerned mother, her daughter was being bullied by a boy who kept saying her body was ugly and calling her transgender.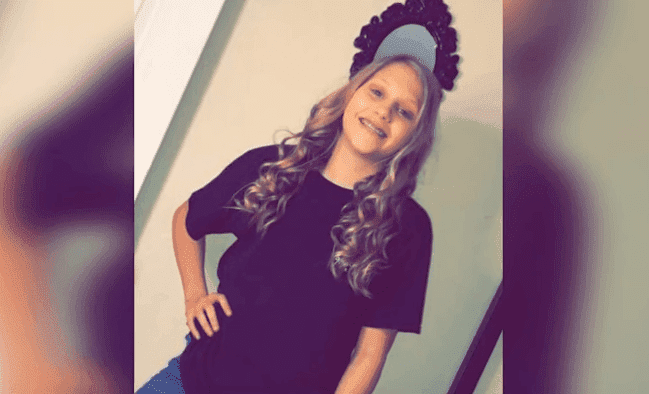 James Peace's 12-year-old daughter | Photo: KHOU 11
This boy, whose identity is yet to be revealed for his own protection, is believed to have thrown ice cream at Peace's stepdaughter before picking up some rocks.
The girl called home and asked for Peace to pick her up, and on the way back, they happened to spot the boy and the friend he was with at the time.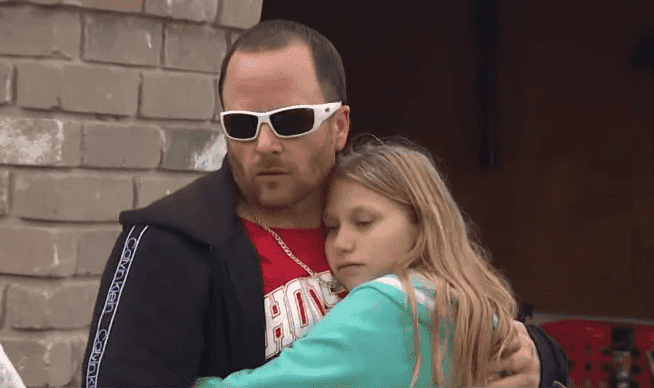 James Peace comforting his teenage daughter | Photo: KHLOU 11
THE ASSAULT WAS CAUGHT ON CAMERA
The furious stepfather stopped the car and approached the 12-year-old. After screaming at him, Peace slapped the boy across the face "with an open hand."
According to Deer Park Police Lt. Chris Brown, the student was left with "red marks and swelling on his cheek and upper jaw," and the police are using CCTV cameras in the neighborhood to investigate the case.
Peace was reportedly released on $15,000 bail and the court date is yet to be set. But, although Peace let his emotions get the better of him, the truth is that bullying continues to be a major problem.
Adults can be bullied as well, but children are the primary targets, especially in school. Sadly, some of those children suffer so much that they resort to taking their own lives to make the pain stop.
BULLYING CAN HAVE FATAL CONSEQUENCES
That was McKenzie Adams' case, a fourth-grade student from Linden, Alabama, who committed suicide after being bullied for having a white friend. According to her mother, Jasmine, the boy's family used to drive her to school every day.
Jasmine claimed that the bullies caused Mckenzie's death by calling her ugly, accusing her of thinking she was white because of her friend and telling her to kill herself.
Please fill in your e-mail so we can share with you our top stories!